It's hard to trust the Oilers, isn't it? Ten years of futility, wasted draft picks, bad management, baffling trades and underachieving players. Even though they cleaned house, we still weren't convinced. Every move the Oilers make is met with displeasure. The coaching decisions are wrong. The Taylor Hall trade was a mistake. Connor McDavid doesn't have sufficient linemates. Milan Lucic was overpaid. Yes, there are certainly many things to pick at, because frankly, the Oilers haven't achieved anything yet. But, if you look at the standings, you'll see them in third place in the Pacific Division. There are worse places to be.
The Oilers Aren't a Fluke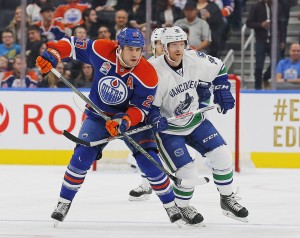 The season started off great for the Oilers, but they've faced a bit of inconsistency since then. One night they'll look great, the next they won't. One game they'll play sound hockey, the next their defence will be a mess. It's no secret they need more defensive depth, but it's important to note that they've had injuries on the blueline, and it hasn't been nearly as porous as years past.
It feels like they aren't getting enough scoring, or at least secondary scoring, but they currently sit seventh in the NHL in goals for. Someone is putting the puck in the net. It's not early anymore. We're just a few days away from Christmas, and the picture is coming into focus in terms of which teams are actually good. Sure, there's always someone who will have a collapse or someone who will suddenly go on a tear. But a team generally doesn't fluke three months of an NHL season.
The Oilers deserve to be where they are, and that's in a playoff spot. It's not by accident. And the great news for the Oilers is that their division doesn't exactly have a lot of world beaters. The San Jose Sharks are good, but not as good as last season. The Los Angeles Kings and Anaheim Ducks have been up and down. The Vancouver Canucks and Arizona Coyotes are a disaster, and you don't know what you're going to get from the Calgary Flames. The door is wide open for the Oilers to lock down a postseason position. They're just two points out of first at the moment.
If you're not happy with the #Oilers today, a Stanley Cup isn't going to ease whatever pain you're experiencing or grudge you're holding.

— BLH (@BeerLeagueHeroe) December 21, 2016
It's hard to believe sometimes because some fans seem to be waiting for the other shoe to drop. And on some nights you wonder how this team is even in a playoff spot. But they aren't terrible anymore. They are a legitimate playoff contender, and if they continue at the pace they're on, they will be in the postseason come season's end. It's okay to believe. It's also okay to be afraid that they'll let you down. However, if you take a look around the league, you'll see how well off the Oilers actually are.
The Colorado Avalanche
I don't know what happened here. The Avs looked like a team bursting with talent. On paper, they have plenty of it. They drafted well and made the playoffs in the 2013-14 season. But it's been all downhill from there, even after a coaching change. They're currently last in the Central division, they can't win on home ice, they've lost four straight and they have a minus-34 goal differential. They are looking at the Oilers as inspiration right now. What's next for the Avs? A big trade? They have their top talent. They just can't put it together.
The New York Islanders
The Islanders are a real curious case. They made some head scratching moves in the offseason that weakened the team rather than strengthened it. Their franchise player, John Tavares, seems like a man on an island. A couple of years ago, the Islanders looked like the league's next great team. They made the playoffs in three out of the last four seasons. But looking at them now, you wonder if they've reached their peak. It's hard to imagine that team as currently constructed winning a Stanley Cup.
The Vancouver Canucks
Are they a veteran team? Are they rebuilding? Are they in win-now mode? Nobody seems to know what the Canucks are, and that includes the team itself. Ever since coming within one win of a Stanley Cup, the Canucks have been on a downward spiral. They can't improve while saddled with the Sedin twins, but what can you do with them? They have no-trade clauses, they want to stay together, and they essentially have been the franchise for the past decade. It's dire in Vancouver, to say the least.
The New Jersey Devils
A Stanley Cup finals appearance in 2012 is all the Devils have to show for years of trying not to rebuild. They haven't made the playoffs since and they're currently on the outside looking in this season. They play in arguably the best division in hockey, so the odds that they find a way this year are pretty slim. The Devils' identity for years had been trapping defensive hockey with outstanding goaltending. Who are they now? We don't know exactly. Perhaps they don't either.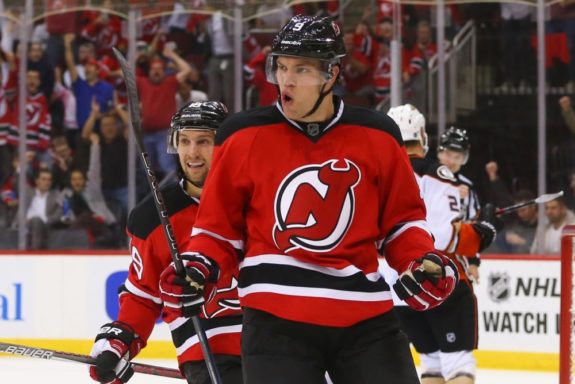 The Oilers aren't perfect — no one is suggesting that. They're frustrating on many nights. It's easy to find areas to criticise. But at the end of the day, they are a playoff team. The Coyotes and Canucks aren't going to overtake them. It's essentially a race with the Kings and Flames to stay a top-3 team in the division. They can do it, there's no question. They can even make some moves to strengthen the roster. It doesn't always feel real, but the Oilers are better than they've been in a while. It's time to acknowledge that.