The highly anticipated NHL entry draft kicks off tomorrow night in Buffalo, and for the Oilers, the long-awaited day is bringing with it more questions than answers. The top-three picks (we think) are a lock, but from four onwards, there seems to be little consensus. The Oilers are in that polarizing fourth slot. Do they go for the classic "best player available", or do they draft according to need. (In 2012 they chose the best player available and now they may trade him away for a third round pick). It's no secret that the Oilers need defencemen, so where do they go?
Plenty of Options for the Oilers
If you peruse the various mock drafts out there, you'll see a few different names at number four, ranging from left wingers Pierre-Luc Dubois and Matthew Tkachuk, defencemen Olli Juolevi and Mikhail Sergachev, or even winger Alex Nylander. Because there are so many variables surrounding the Oilers right now, it's difficult to predict what's going to happen. Right now, without any trades, the Oilers are somewhat deep at left-wing, and drafting another one doesn't really make sense. That said, if they trade a left winger, and somehow keep the fourth pick, then taking a guy like Dubois would work.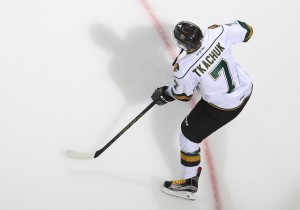 Oilers scouts seem high on Tkachuk, but again, unless they plan to trade a forward, adding yet another to the mix seems unlikely. There have been plenty of trade rumors floating around, most of which are probably unfounded. Obviously if an enticing deal presents itself from now until the moment number four comes on deck, you can be sure Peter Chiarelli will consider it. If they decide to keep the pick, there are a couple of defencemen that could fit.
For what it's worth, I like Windsor Spitfires blueliner Mikhail Sergachev. He has been moving up the ranks, and may end up being the first d-man taken in the first round. He shoots left but he plays on the right side, which would be helpful for the Oilers. The highest ranked right-shooting defencemen are Dante Fabbro and Charles McAvoy. If Edmonton wants either of those guys, they'd have to trade down. Sergachev is a solid two-way player, he moves the puck well and he's creative offensively.
What is Peter Chiarelli Going to Do?
The Oilers GM spoke to the media regarding the draft, and as expected, he didn't give a lot of new information. Chiarelli said that the team needs defencemen, particularly one with a right-handed shot, and he will listen to any and all trade offers regarding the fourth overall pick. He would like to make a long-term move, if he does go for a trade, so in other words he probably won't take on a pending UFA. His most interesting comment was the assertion that there aren't any "number one" defenceman available in the draft, rather only number two guys.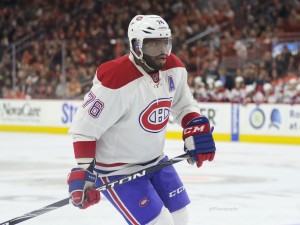 Clearly, Chiarelli understands that getting a true stud on the blueline is much easier said than done, which is why P.K Subban's name is all over the place. He comes with a high price tag, but he's a right shot, and he's in his prime at 27 years old. I think Montreal would be nuts to trade him, and all of the rumors are probably unfounded. But what I can't understand is why the Habs just let all these assumptions stay out there. They would never allow Carey Price trade rumors to get off the ground. They probably won't trade Subban, and they're just "listening", not "shopping", but I really wonder if they know what they have in him.
Few players are able to embrace, and actually love, the insane attention that comes with being a Montreal Canadien. Subban thrives in that market, and wants to be there. What you have to understand about the Habs, is that they don't like big personalities. They want foot soldiers who fall in line, and "play the game the right way". They don't want a superstar culture. Price is the best goalie in the league, but he's soft-spoken and doesn't bring attention to himself. That's why the team loves him. Subban is the opposite of that. It will be a real shame if they let P.K go, but don't be shocked if it happens some day.
Will the Oilers Make the Big Trade?
Right now, the latest package for Subban is Leon Draisaitl and the fourth pick. If that is indeed the case, do you make that deal? (One last thing regarding Subban. Penguins GM Jim Rutherford put out the fire quickly on the Evgeni Malkin trade rumors, because that's what you do with your stars. Even if you might be interested, you still shut it down publicly. The Habs can't stop any team from calling them about Subban. However the fact that this is a story, the fact that there are so many proposals are out there, it says a lot about what he means to that organization. But I digress).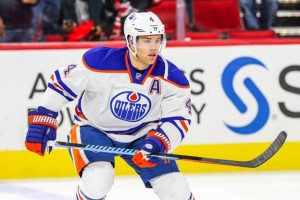 Many are wondering if the Oilers will end up dealing Taylor Hall. I'm not going to get into that again, because I think he's an important part of the team and they likely won't get equal value back for him. But we've already heard that Connor McDavid is the only untouchable on this roster, so I guess anything can happen. This is an important draft for the Oilers, a team that has been in rebuild for far too long. I don't know what kind of player they'll end up taking at number four, or if they end up staying there.
(Side note: I know the Oilers need a right-shooting defenceman, but if they can draft a lefty who is better than the ones they already have, it's kind of a no-brainer). Everyone has their own opinions as to what the Oilers will/should do. The top-10 offers a lot of solid prospects, and the Oilers will get a good player. But I'd venture to say that the importance of the Oilers decisions go far beyond the draft. This summer has to see some key re-tooling with that roster. What exactly will that be? Your guess is as good as mine.