The annual NHL Entry Draft affords each team the opportunity to drastically improve their rosters through the addition of highly skilled young talent.
With a current organization of seven draft picks allotted per team over seven rounds, players selected in the first rounds of the Draft retain the highest skills and potential, the majority of which are considered to be eventual everyday players. On the other hand, those selected later in the Draft remain long shots to become regular NHL players, most of which will endure long semi-professional careers.
With such a high number of players drafted, as well as not drafted every June, it comes as no surprise that League and its teams witness their fair share of draft surprises.
[Related: The Biggest Draft Busts in NHL History: 2000-10]
Since the turn of the century, the NHL Draft has continued to give both the League and its fans a reason for incredible excitement to begin the long off-season. Over the past ten years, the annual draft has introduced numerous elite, potential Hall of Fame players into the NHL.
With this being said, let's take a look at the past ten years of the NHL Entry Draft. In doing so, we will assess and rank the top player chosen in each Draft year, from 2000-10.
Top Player: Marian Gaborik (3rd Overall, Minnesota Wild)
Although both Marian Gaborik and Dany Heatley have enjoyed relatively similar NHL careers in terms of their offensive production, both scoring close to 400 goals and 800 points, Gaborik has the edge given he is a Stanley Cup Champion, and was essential in becoming one. When he captured his first an only Cup with the Los Angeles Kings in 2013-14, he scored 14 goals and 26 games, earning considerable Conn Smythe consideration.
Top Player: Ilya Kovalchuk (1st Overall, Atlanta Thrashers)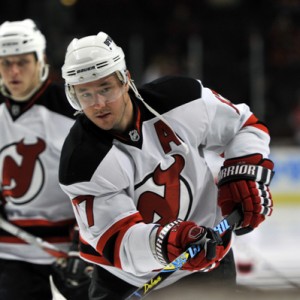 Despite abruptly leaving the NHL following the 2012-13 season, Ilya Kovalchuk remains the best player drafted in 2001. With 816 points, 417 of which were goals, in 816 games played, Kovalchuk was the only player drafted able to maintain a point per game pace in his career. A three-time All-star and former Maurice Richard Trophy winner, we may not have seen the last of Kovalchuk in North America.
Top Player: Jay Bouwmeester (3rd Overall, Florida Panthers)
Amidst an incredibly strong draft class, Bouwmeester stands out due to his incredible versatility and consistency. Closing in on the 1000 games played milestone, Bouwmeester is has been strong not only defensively, but also offensively, and is nearing his 400th career point. Although Duncan Keith and Rick Nash were also drafted in 2002, it is Bouwmeester's durability and consistency which make him the most valuable.
Top Player: Marc-Andre Fleury (1st Overall, Pittsburgh Penguins)
Like the 2002 NHL Entry Draft, the 2003 draft class was equally impressive, featuring star players such as Ryan Getzlaf, Corey Perry, Eric Staal, Zach Parise and Patrice Bergeron. However, it is Marc-Andre Fleury who has been most valuable to his team since entering the NHL in the 2005-06 season. With one Stanley Cup Championship under his belt, Fleury is a veteran of over 600 career games, and currently ranks 23 on the all-time goaltender wins list.
Top Player: Alex Ovechkin (1st overall, Washington Capitals)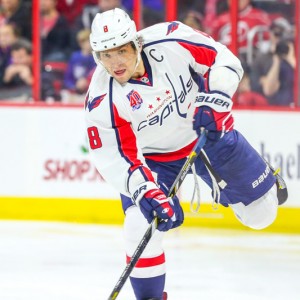 No doubt here. Alex Ovechkin, or the 'Great 8' as he has come to be known, has been the NHL's most prolific goal scorer since he was selected first overall. Known for his wicked release and powerful shot, Ovechkin is quickly nearing the 500 goal plateau, while he is also nearing the 1000 point milestone. A five time Maurice Richard Trophy winner and three-time Hart Memorial Trophy, Ovechkin is, and will long remain among the NHL's best ever.
Top Player: Sidney Crosby (1st Overall, Pittsburgh Penguins)
Like the 2004 Draft, there is no doubt as to the best player selected in 2005. Sidney Crosby, arguably the best player in the NHL, has been lighting up the League since his arrival in the 2005-06 season. A Stanley Cup Champion and two-time Hart Memorial Trophy winner, Crosby is closing in on 900 points and carries an incredible 1.3 points per game in his career.
Top Player: Jonathan Toews (3rd Overall, Chicago Blackhawks)
Arguably the best leader, and captain, in the NHL today, Jonathan Toews has led the Chicago Blackhawks to an incredible three Stanley Cup's in his short career. A consistent offensive player who excels equally on defense, Toews is a three-time all-star and former Conn Smythe Trophy winner. Although Nicklas Backstrom, Phil Kessel and Claude Giroux were all selected in 2006, none are more valuable to their team than Toews.
Top Player: Patrick Kane (1st Overall, Chicago Blackhawks)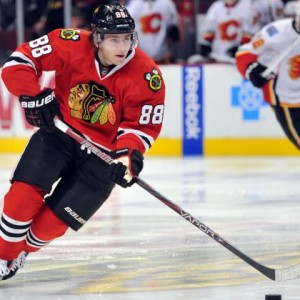 One of the most dominant and highly skilled players in the NHL today, Patrick Kane continues to wow the League and it's fans with his spectacular talents with the puck. A three-time Stanley Cup Champion, Calder Trophy and Conn Smythe winner, Kane is quickly developing a potential Hall of Fame resume at an incredibly young age.
Top Player: Steven Stamkos (1st Overall, Tampa Bay Lightning)
Although the 2008 Draft Class was filled with a seemingly never-ending amount of skill, Stamkos remains the most valuable player selected. A two-time Maurice Richard Trophy winner and former 60 goal scorer, Stamkos is best defined as an elite goal scorer, and is arguably the best and doing so in the NHL. A gold medalist with Canada at the 2008 World Junior Championship, it appears to be only a matter of time before Stamkos leads the Lightning to a Championship. Notable elite players drafted in 2008 other than Stamkos were manly defensemen, namely Erik Karlsson, Drew Doughty and Alex Pietrangelo.
Top Player: John Tavares (1st Overall, New York Islanders)
Similar to 2008, the 2009 NHL Draft class was extremely deep and highly talented. Although Matt Duchene, Evander Kane, Victor Hedman and Oliver Ekman-Larsson were all selected in the first round, the most valuable player selected falls to John Tavares. The current captain of the New York Islanders, Tavares has enjoyed tremendous success in his young career, having recorded over 400 points through his first six seasons. A two-time All-Star and 30 goal scorer, Tavares also captured a gold medal with Canada at the most recent Olympic games in Sochi, Russia.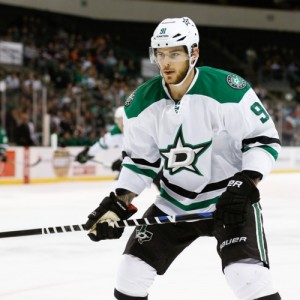 Top Player: Tyler Seguin (2nd Overall, Boston Bruins)
Although the Taylor Hall versus Tyler Seguin debate continues to rage on, and the fact that Taylor Hall has a considerably greater point per game average in his career, this round goes to Seguin, as he was arguably the top player selected in 2010. Despite an unsettled start in Boston, Seguin has since found his way in Dallas, and has been a dominant offensive force since arriving via trade three seasons ago. A two-time All-Star and former Stanley Cup champion, Seguin has been producing at an unstoppable rate, a trend set to continue thanks in part to his incredibly skilled teammates.