Each June, NHL teams look forward to the opportunity of drafting exciting and highly talented new players to their respective organizations. Of course, those selected in earlier rounds are determined to be of the highest skill and potential, while those selected in later rounds are typically viewed as long shots of becoming everyday NHL players.
Throughout NHL history, the League and its players have witnessed it fair share of surprises. In positive cases, players selected late in the draft defy the odds, and ultimately reach hockey's highest level.
[Related: The Top Draft Picks in NHL History: 2000-10]
However, the far more notable, yet considerably lesser surprises found in each NHL draft are the high selections who fail to pan out despite their apparent skills and potential.
Being labeled a draft bust is likely the most undesirable term in the hockey dictionary, however, as the following players know all to well, it is a situation in which no player wishes to fall victim.
With that being said, let's take a look at the biggest draft busts in NHL history, in particular, the period from 2000-10, which saw its fair share of notable busts:
Bust: Rick DiPietro (1st Overall, New York Islanders)
Considered the most monumental bust in NHL Entry Draft history, Rick DiPietro was never truly able to cement himself as an everyday NHL starting goaltender. Despite battling inconsistency as well as injuries primarily, DiPietro managed to play over 300 games, reaching the NHL All-Star game in 2008.
Bust: Igor Knyazev (15th Overall, Carolina Hurricanes)
The 15th overall selection in the 2001 NHL Draft, Igor Knyazev never played an NHL game. After playing two full seasons in the American Hockey League, Knyazev returned to Russia, where he carved out a less than average career, retiring from hockey in 2011.
Bust: Peter Taticek (9th Overall, Florida Panthers)
Selected ninth overall from the Ontario Hockey League, Peter Taticek played a mere three games in his NHL career. After spending considerable time in the AHL, Taticek played eight seasons with Davos of the Swiss A League before moving to the German Deutsche Eishockey League, where he currently plays for Ingolstadt ERC. Alexander Steen and Duncan Keith are among those selected after Taticek.
Bust: Hugh Jessiman (12th Overall, New York Rangers)
The first round pick of the Rangers in 2003, Hugh Jessiman played in just two NHL in his career, both of which came with the Florida Panthers. A 6 foot 6, 230 pound right winger, Jessiman spent an additional six seasons in the AHL with various organizations before heading to Russia, and the Austria.
Bust: A.J Thelen (12th Overall, Minnesota Wild)
A first round selection of the Minnesota Wild, A.J Thelen failed to cement an NHL career despite his high draft selection. In fact, he never played an NHL game. Following just ten AHL games and a four-year ECHL career, Thelen retired from professional hockey in 2011.
Bust: Marek Zagrapan (13th Overall, Buffalo Sabres)
The Buffalo Sabres first pick in the 2005 Draft, Marek Zagrapan has never played an NHL game. Following three moderately successful AHL campaigns, Zagrapan played in both the KHL and Czech Republic League before landing in the Austrian League, where he currently plays for Dornbirn EC.
Bust: David Fischer (20th Overall, Montreal Canadiens)
Drafted by the Montreal Canadiens in 2006, David Fischer was a stand-out defenseman during his four years attending the University of Minnesota. Following his NCAA career, Fischer played two seasons with the Florida Everblades of the ECHL, where his offense shone. However, following just two games in the AHL, Fischer decided to head overseas, and has spent the past four seasons in Germany. Notable players drafted after Fischer include Claude Giroux, Nick Foligno and Milan Lucic.
Bust: Angelo Esposito (20th Overall, Pittsburgh Penguins)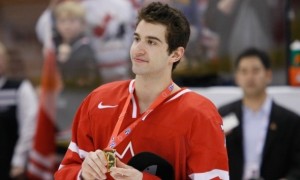 The case of Angelo Esposito is certainly a curious one. Despite a highly successful QMJHL career with the Quebec Remparts, as well as international success with Canada at the IIHF World Junior Championship, where he won Gold, Esposito never managed to suit up for an NHL game. Once projected to be the first overall pick in the NHL Draft, Esposito's play continued to regress throughout his time in first the AHL, then the ECHL, before he was finally released. Since, Esposito has begun to forge a career in the Italian Serie A League. Players selected after Esposito include Jamie Benn, Max Pacioretty and P.K Subban.
[Related: What Happened To Angelo Esposito?]
Bust: Kyle Beach (11th Overall, Chicago Blackhawks)
Selected one pick prior to Winnipeg Jets defenseman Tyler Myers, the Chicago Blackhawks chose left winger Kyle Beach 11th overall in the 2008 NHL Draft. A point per-game player during his time in the WHL, Beach could produce offensively as well as bring a physical edge to the ice, garnering huge numbers of penalty minutes in major junior. After scoring 52 goals in his final season with the Spokane Chiefs, Beach was sent to the AHL, where he spent the next four seasons. In that time, his offensive production continuously regressed, leading to a trip overseas in 2014-15. Beach played this past season, and continues to do so in the Austrian League with Salzburg EC.
Bust: Philippe Paradis (27th Overall, Carolina Hurricanes)
Selected by the Carolina Hurricanes in the first round, Philippe Paradis has failed to blossom into a dependable professional hockey player, although he is just 24 years old. Currently in his fifth season in the AHL, Paradis has already been traded three times in his career; first to the Toronto Maple Leafs, then to the Chicago Blackhawks before finally arriving in Tampa Bay with the Lightning. Despite his numerous opportunities, Paradis and his big frame have thus far failed to produce consistent offense, and as a result, he has failed to play a single NHL game. Ryan O'Reilly and Tomas Tatar were both selected after Paradis.
Bust: Jack Campbell (11th Overall, Dallas Stars)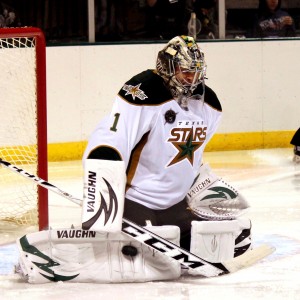 Consistently viewed as a top goaltending prospect throughout his time in the USHL as well as the Ontario Hockey League, Jack Campbell's individual statistics never illustrated such was the case, yet he was still selected 11th overall in 2010. Widely known for his terrific performances in the 2010 and 2011 World Junior Championships, Campbell's professional hockey career has gone remarkably less successful.
Other than a 16 game stretch in 2013-14, Campbell has produced very poor play for the Stars' organization, while in his lone NHL game he allowed six goals in a losing effort. At the age of 23, Campbell is quite young, and still has considerable time to develop into a dependable goaltender. However, if he continues to play at his current quality, his once promising career could be shortly lived.
Brett Slawson is a four-year veteran of The Hockey Writers who covers the Toronto Maple Leafs, NHL prospects, and the OHL's Mississauga Steelheads.
Contact Brett on Twitter @brettslawson92, or by email at brett_slawson@hotmail.com.