If you're a Pittsburgh Penguins fan, you probably remember the name Angelo Esposito.
Esposito was once one of the highest touted prospects in all of hockey. At just 16 years old, he had torn up the QMJHL in his rookie season, scoring 39 goals and 98 points in 57 games for the Quebec Remparts. Not to mention, his team would go on to capture the Memorial Cup as well. After the 2005-06 season, he looked like a lock to go 1st overall in the 2007 NHL Draft.
Although Angelo has no relation to Hall of Famers Phil and Tony, there was such hype placed on the teenager that many thought he would become the best Esposito to ever play.
Unfortunately, Esposito would never even step on the ice in the NHL.
Angelo Esposito's Draft Year
In Esposito's draft year, he was ranked 1st among all skaters by NHL Central Scouting. After seeing his goal and point totals drop to 27 and 79 respectively, his ranking fell to 8th. He was still regarded as a tremendous prospect who could turn out to be an elite player in the NHL. However, most scouts and fans were becoming skeptical of his true abilities.
When the 2007 NHL Draft finally rolled around, no one was willing to take a chance on Esposito until the Penguins did with the 20th overall selection. Their fans were ecstatic with the pick, thinking that a possible generational talent had fallen onto their laps. Sure, he hadn't dominated like the previous year, but remember the hype surrounding him just six months ago? This kid could give Pittsburgh three of the best players in the NHL, alongside Sidney Crosby and Evgeni Malkin.
Post Draft
Before Esposito could finish a single season as a Penguins prospect, he was traded to the Atlanta Thrashers. He was a key piece in a huge trade that sent himself, Colby Armstrong, Erik Christensen, and their 2008 1st round pick to the Thrashers for Pascal Dupuis and Marian Hossa. Both Penguins acquisitions would propel them all the way to the Stanley Cup Final before bowing out to the Red Wings. The next year, Hossa would sign in Detroit.
In Esposito's two junior years following his draft, his points per game production would continue to fall for the third straight year. He would score 69 points in 56 games in 2007-08 and then just 42 in 35 games with the Montreal Juniors in 2008-09.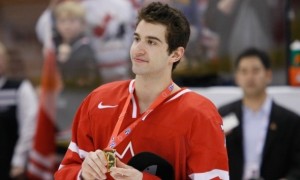 One gigantic upside in his final junior season was his invitation to the World Juniors as a part of Team Canada. Esposito was great in the tournament, scoring three goals and four points in six games amongst the best prospects from all over the world. His play would help Canada win the Gold Medal, and a new high point in his young career.
After four years in the QMJHL, Esposito would move on to the AHL the following season.
Playing Professional Hockey
After the high of winning a gold medal and the confidence boost that comes with it, many thought Esposito would be able to find his old groove and finally become the great player he was destined to be.
They were wrong.
Esposito would play a total of 124 AHL games over the following three seasons with three different teams. He would score just 10 goals and 38 points in that span. Things were not clicking for Esposito and he desperately needed something new to kickstart any possible NHL career.
He spent the next two years in three European countries, with little success in any of them. Seven points in 29 games in Finland. Four points in five Italian games. Eight points in 35 games in Austria. Nothing that gave him the confidence, or the ability to even think about playing in the NHL.
What Went Wrong?
What I did not mention until now is that throughout Esposito's career, he went through numerous serious injuries. He tore his ACL twice and his MCL shortly after. Once that was in the past, he suffered a hip labrum as well.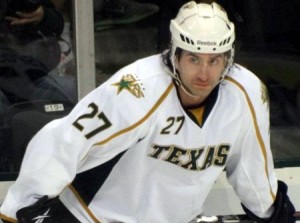 Of course, so many major injuries will make your offensive production suffer dearly, and in Esposito's case, even derail your hockey career. It's not easy to recover and return to the game at the same pace you left it. Esposito was never able to do that. It's not just physical either. Dealing with injuries is incredibly difficult mentally. When you grow up playing hockey every day and have become accustomed to being the best, it takes a toll when you are forced to sit at home and wait to be healthy.
For Esposito, it was especially difficult. Whenever he returned from an injury, he would be rusty and before he had a chance to regain his form, another injury would sideline him long-term.
Where Is He Now?
In 2014-15, Esposito played one game for the ECHL's Fort Wayne Comets, before deciding to take the remainder of the year off. At a reunion for the 2006 Memorial Cup Champion, Quebec Ramparts, Esposito said:
"It was a tough year mentally and physically. I've been through a lot over the past few years. I just had to play around with my conscience and started training about two months ago. I was sitting at home and I said I need to play. I can't do this. I don't know what I'm going to do if I don't play hockey. I want to be able to play at my best and needed some time to put this together."
Esposito noted that he had hopes of returning to professional hockey for the 2015-16 season, likely returning to Europe to play.
Every hockey fan has nothing but the best wishes for the 26-year-old, who was once destined to be a Hall of Famer, only to be derailed early in his career. Here's hoping the time off was worthwhile and enabled Esposito to clear his mind so he can have a successful season next year.