First things first. Losing stinks in every way possible.
There's no sugar-coating it. The goal of every NHL team is to win. Consistent losing has dramatic effects. From the players, coaches and management, to the fans, losing is a painful thing.
For the Columbus Blue Jackets, outside of a couple of seasons in their history, this is all they're used to. Sustained success is not synonymous with this team.
It took the Blue Jackets eight seasons to get their first one with a winning record. Even that season saw them lose as many games as they won. They got to 92 points thanks to 10 overtime losses.
In the previous 14 seasons, the Blue Jackets have finished with more wins than losses in a season just twice, the last two seasons. Yes, even losing over 500 man games to injury didn't stop the Blue Jackets from completing a winning season last season.
That's why this season in my mind is the most disappointing season to date in Blue Jackets history. The reason for that is simple. Expectations were at an all-time high. The components for success seemed like they were there for the Blue Jackets. That's why seasons play out on the ice. They sit in dead last place in the league.
Yet, even despite sitting in 30th place, and the season basically gone, there is still a positive vibe around the Blue Jackets in my mind. This season is no longer about wins and losses, although that is still important. To me, the rest of the season is about developing the youngsters and getting them priceless experience in preparation for next season.
This Team Has Positive Vibes
Why am I saying there is a positive vibe around this team in spite of their poor record? It's simple. The Blue Jackets have NEVER had this collection of young talent either on their roster, or coming soon to their roster. The losing now is a result of growing pains and learning, not because of a lack of talent.
This is how we have to approach the rest of the season. If you are expecting a late season run to fall short of the playoffs, you will not like what's coming the rest of this season. There will be nights that will frustrate you to the edge. Whether it's a bad play, or a bad penalty, those things are prone to happen to a young team. It's a learning process.
Welcome to the @NHL goal scorers club, Kerby Rychel. #NHLFirsts #WSHvsCBJhttps://t.co/SvHE1NyB5x

— NHL (@NHL) January 20, 2016
That said, there will be moments of celebration. Remember the first goals of Josh Anderson and Kerby Rychel? Those were memorable moments not soon forgotten. Many more moments will come in due time for this team. They won't lose every game from here on out. We must keep our expectations in check. Expecting too much from this current team will only lead to frustration for you.
Think of it like this. Sergei Bobrovsky, when healthy, is among the best goaltenders in the league. The Blue Jackets have never had that kind of talent in net in the other losing seasons. He will have a vastly improved defense in front of him next season.
Speaking of the defense, never in their history have the Blue Jackets had the kind of young talent they have collectively on the blue line. Ryan Murray is still developing. Seth Jones is just 21 with major upside. Zach Werenski is just 18 but shined on the big stage of the world juniors. When have the Blue Jackets ever had that in their past?
There are truly exciting times coming for the Blue Jackets. Now factor in the incoming talent from this June's draft. With a high pick likely, that hole left by Ryan Johansen could be filled by that pick. If they land Auston Matthews, that's a game changer. In that case, you have a nucleus of Matthews, Jones, Werenski, Murray, Brandon Saad along with other youngsters like Sonny Milano and Oliver Bjorkstrand. I haven't even mentioned other current players who will wear the union and blue like Alex Wennberg, Brandon Dubinsky and Nick Foligno, among others.
Even if they don't land Matthews, the top-end talent in this draft is outstanding. They will get an amazing player to add to the young core already here or coming soon. With that perspective, the rest of this season takes on a new feeling of optimism.
In the meantime, in the here and now, there's still almost half a season left. There are still lots of moments to come, both good and bad. I'm not concerned with wins and losses as much as I am how they handle situations. We are witnessing the growth of a young hockey team, one that has the potential to become elite in a few seasons. This is not like any other losing season.
Thank goodness for that. The future is not spoiled by this season. Even in this dark moment, a bright light is waiting at the end of the tunnel. Embrace the process. You too will bask in the light in due time.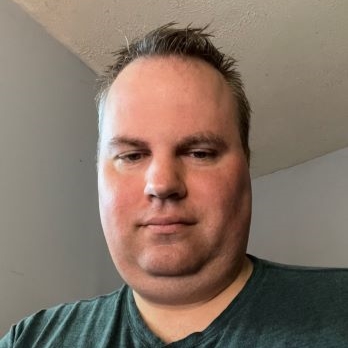 I am a fully credentialed writer who covers the Columbus Blue Jackets, Cleveland Monsters and Erie Otters as well as the Ontario Hockey League and NHL Draft. The 2022-23 season will mark nine seasons with the Hockey Writers. I am also the site's Credentials Manager. Please take note of the updated Twitter handle: @mark_scheig.