This past weekend, the University of North Dakota swept the University of Wisconsin Badgers in an important two-game non-conference series. With the sweep, UND extended their unbeaten streak to eight games (7-0-1). More importantly, UND improved to (5-1-1) in non-conference play.
Here are my three takeaways: North Dakota vs. Wisconsin.
North Dakota Sweeps Wisconsin with balanced scoring
During the past two seasons, UND has had incredible depth throughout their forward lines. Five players on UND's roster have three goals. There's only one player with more goals. Injured senior forward Mark MacMillan has five goals.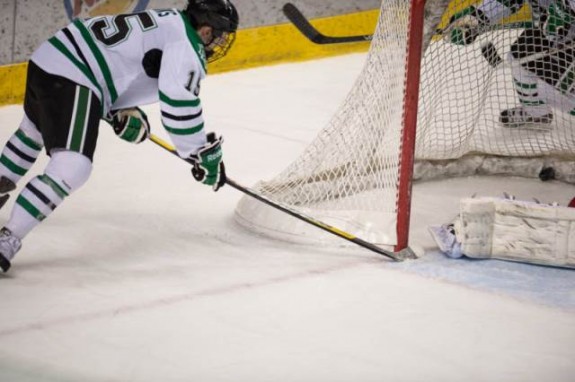 Friday night: UND scored three goals in the third period to beat the Badgers 4-3.   Senior forward Michael Parks scored back-to-back in the third period to ice the game for UND.
Saturday night: UND blitzed the Badgers 5-1. Again, UND would get balanced scoring. UND's five goals came from five different players. For a second night in a row, UND would score three goals in the third period.
For the weekend, UND scored nine goals by eight different players, two on the power play. Friday night, UND scored it's sixth shorthanded goal of the season. For those keeping track, UND has scored six shorthanded goals in nine games. Currently, UND leads the nation in shorthanded goals. UND also leads the nation in shorthanded goals per game with (.67).
UND continues streak against Badgers
After last weekend's sweep, UND head coach Dave Hakstol has a 16-14-3 (.530) record against the Badgers. In the last seven games against the Badgers, UND has a 6-0-1 (.928) record. During those seven games, UND has outscored the Badgers 33-13. Just for the record, four of those seven games were played in Grand Forks, ND.
Under coach Hakstol, UND has a 4-1 record against the Badgers in the playoffs. This record includes a 2-0 record in the NCAA playoffs.
UND hasn't always had success against the Badgers under coach Hakstol. Before the current streak, coach Hakstol had an 8-14-2 (.395) record against the Badgers. This record includes a 0-4-0 streak from October 2006 until November 2007.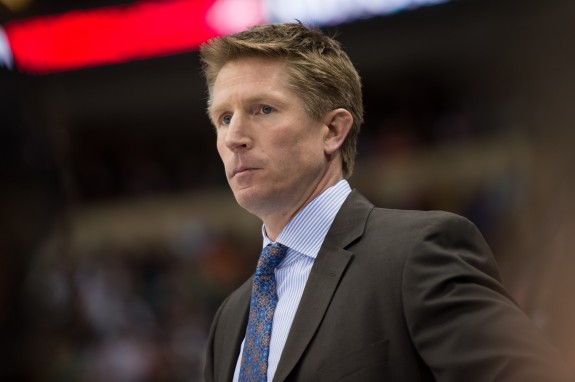 Second half team
Traditionally, under coach Hakstol, UND is known for starting slow.  In his first 10 seasons, UND has a 107-70-18 (.598) record before Christmas.
Historically, these slow starts have been followed up by an incredible second half surge. After Christmas, UND's record is 160-63-23 (.697).
So far this season, UND has a 7-1-1 (.833) record. Now, before we get too excited, UND's opponents have an overall record of 10-27-2 (.282).
UND's schedule is about to get more difficult. Their next five opponents (Miami, St. Cloud State, Nebraska-Omaha, Lake State and Denver) have an overall record of 22-21-1 (.511). All but two of these teams have a winning record (Saint Cloud State 3-5-0 and Lake State 1-9-0).
According to UND hockey beat writer Brad Schlossman, this season is the earliest that UND has gotten seven wins since the 2002-03 season.  It would appear, at least this season, that UND is breaking a 10-year trend. The next three series could go a long way in determining how the first half record shakes out.
Eric is a 1996, 1999 graduate of the University of North Dakota. Eric covers the University of North Dakota Hockey and Division I college hockey. Eric is the Contributing Editor for Inside Hockey.