TheHockeyWriters.com chats with Cat Daddy Games' Harley Howe, who breaks down "NHL Supercard 2K17," this year's sequel to the massively popular "NHL Supercard" series. From what to expect from the game's new look and feel, as well as what it was like to work with San Jose Sharks' Logan Couture on the game, Howe gives us an inside look at all the new features and modes.
Learning Process and Changes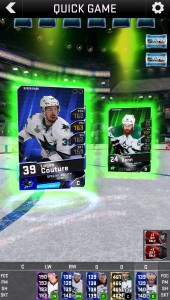 TheHockeyWriters: What did you guys learn from last year's game?
Harley Howe: A lot! We learned that there are a ton of people out there who love hockey and want to express it by supporting their favorite teams and players in a mobile game. This year's app really embraces the fandom that we've observed. NHL SuperCard 2K17 has an excellently deep roster of over 400 players, sleek card designs, and UI that changes based on your favorite team.
THW: How vocal was the fanbase during the season and how receptive were you to making some of their suggested changes?
Howe: One of the most important things about developing for mobile is research and listening to players. Every year we sit back and consider the year of feedback — good or bad or indifferent — and tackle what we can. This year, we took a long look at card designs and moved in a direction that we think people will love. We also redesigned the UI so it's easier to move around the game. The reception so far has been tremendous to see. This is just the start, too. Our games grow and evolve based on how people play and what they want.
THW: What was it like to work with Logan Couture on this game?
Howe: Logan's a fantastic player and guy. He obviously has tremendous passion for the NHL 2K franchise, and we're happy to have him representing our game this year. He's enthusiastic about the product and his newly started season, so it's been awesome working with him.
Gameplay Changes and Future
THW: What makes this year's game different from last year?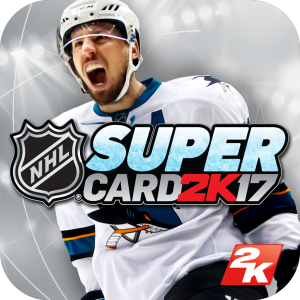 Howe: It's a tonal shift. New stars, new cards, new look. It's great. We're very excited. We want to build on this foundation and create even more content for people to enjoy. One interesting note is that NHL SuperCard 2K17 features entirely new tech, giving us the ability to do even more with the title. The card carousel is a great example of this and we'll be adding more.
THW: What's next for the series? Anything else you'd like to add?
Howe: Right now we're super focused on making NHL SuperCard 2K17 the best experience that we can possibly make. We're going to be supporting this game throughout year, so keep an eye out for new cards, new events, and mechanics.
THW: Bottom line, why should someone play this year?
Howe: If you love hockey, this is a great place to celebrate that enthusiasm. You can battle other players, collect your favorite stars, and compete in live events to earn unique rewards. NHL SuperCard 2K17 has it.