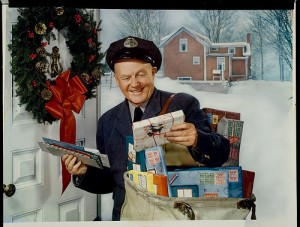 It's that time again. When December hits, the World Junior Hockey Championship tournament is only 25 days away and the hockey world is itching for some great hockey. This year especially, considering the lockout has us all hungry for some elite play on the ice.
This year the tournament is being held in Ufa, Russia. You know what this means North America? Early morning games! I guess you could consider this a primer for the 2014 Winter Olympics in Sochi – If the NHL ever decides to let it's players go.
The World Junior teams have been more or less set, at least written in with erasable ink. Team Sweden will apparently release their final roster on Christmas day. Of the ten teams competing (Canada, Czech Republic, Finland, Germany, Latvia, Russia, Slovakia, Sweden, Switzerland, and United States) the Florida Panthers are lucky to have five prospects playing in the tournament.
Before I go into detail on each one, a quick note about a suspension issue. Jonathan Huberdeau of the Saint John Sea Dogs was suspended four games after an unintentional tackle of an official, and instigating a fight on Decemeber 9th. Bob McKenzie of TSN explained via twitter the suspension will not affect him at the WJC, and he is able to return to the national team on December 21st.

This is fortunate for Team Canada, as Senator's prospect and Team USA selectee Stefan Noesen had his 10 game OHL suspension held up by the IIHF. This deemed him illegible to compete in the tournament.

For those five Panthers prospects mentioned that can play, a breakdown of their seasons so far is absolutely necessary. The Pressure of a whole country is on their shoulders, and what better way to say "You better get it done" than to have high expectations for these kids?
Team Sweden: Rasmus Bengtsson – Selected as a defenceman for Team Sweden, Bengtsson is currently playing for the Muskegon Lumberjacks of the USHL. He was drafted by the Florida Panthers in the second round, 59th overall, in the 2011 NHL entry draft. Through 19 games with the Lumberjacks, he has 7 assists, and 7 total points with a -3 rating. As a defenceman at the age of 19, I believe he'll do just fine with that point production through the WJC.
Team Russia: Yaroslav Kosov – Selected in the fifth round, 124 overall in the 2011 NHL entry draft by the Panthers, Kosov was selected to team Russia as a forward. Playing for the Metallurg Magnitogorsk of the KHL, Kosov has played 29 games, scored 2 goals, and 1 assist for 3 points. Considering he is playing with men at the age of 19, his production was a bit higher in junior league play. His stature for a 19 year old is impressive standing at 6'3″, 220 lbs, that's a forward I would have my eye on.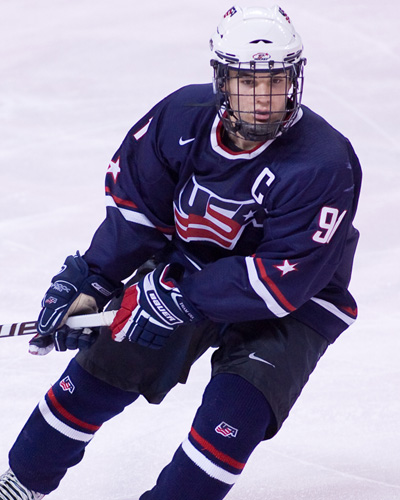 Team USA: Rocco Grimaldi – The smallest selectee on the US national junior team's preliminary roster, standing at 5'6″, 165 lbs, the forward is currently playing at the University of North Dakota, in the WCHA. I don't think many people forget that interview done at the draft with Grimaldi commenting on his size, and how Toronto Maple Leafs GM Brian Burke would NOT be drafting him. (Of course, I can't find the original video either) Considering his size, he has put up great numbers. At almost a point per game pace, in 18 games he has scored 7 G, and 9 A, for 16 pts. Size is apparently not an issue for Grimaldi who has fought through adversity to be where he is, and the inevitable Brian Gionta comparisons come into conversation.
Team USA: Vince Trocheck – Another Team USA preliminary roster selection, currently playing in the OHL for the Saginaw Spirit, Trocheck was drafted in the 2011 NHL entry draft by the Panthers in the third round, 64th overall. As the captain of the Spirit, Trocheck is putting up impressive numbers in his fourth season with the organization. in 35 games, the centre has scored 24 G, and 26 A, for a total of 50 pts. He's on a pace of 1.42 pts per game. He is a definite threat to break out during the tournament, and his leadership will be a great advantage for Team USA.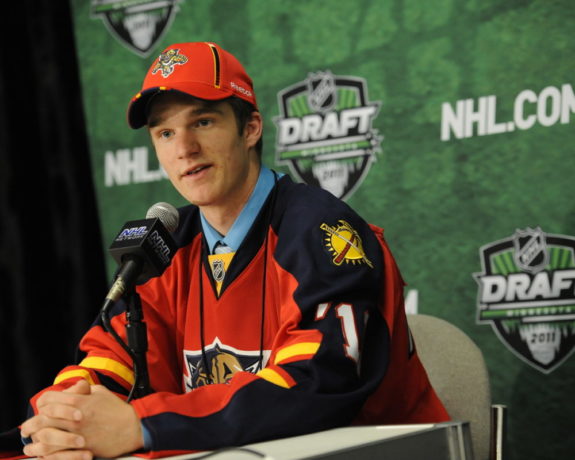 Team Canada: Jonathan Huberdeau – The only selection for Team Canada from the Florida Panthers organization was drafted in 2011, in the first round, third overall. His contributions to the Saint John Sea Dogs organization have been outstanding, including his 105 point season in 2010-11. He finished the 2011-12 season with 72 pts, and is nearing that mark again with a great season. To date with the Sea Dogs of the QMJHL, Huberdeau has played 30 games, scored 16 goals, and 29 assists, for 45 pts. That is an average of 1.5 pts per game. Huberdeau was a part of the team last year who accepted a crushing defeat, and will use that experience this year.
If the pressure isn't high enough on these kids regularly, the lockout has put some more on them as more hockey fans will be watching. A great time for the juniors, and a great time for hockey fans to watch elite kids put on a great show. May the odds be ever in your favour, boys.