Since leaving Niagara Falls in 1996, the Erie Otters have become a team known for elite offence. Players like Tim Connolly, Alex DeBrincat and Connor McDavid have led the charge. One area that has flown under the radar, though, is goaltending.
We continue the OHL Top 3 Goalies series by examining the players between the pipes for the Otters. To date, we have looked at Windsor, Sarnia, Saginaw, Sault Ste. Marie, Plymouth/Flint, Kitchener and Owen Sound.  You can check out those Top 3 lists here.
Today, we look at the top three goalies throughout the history of the Otters.
#3 – Devin Williams
It doesn't matter how many goals you score; if you can't stop the puck, you won't win games.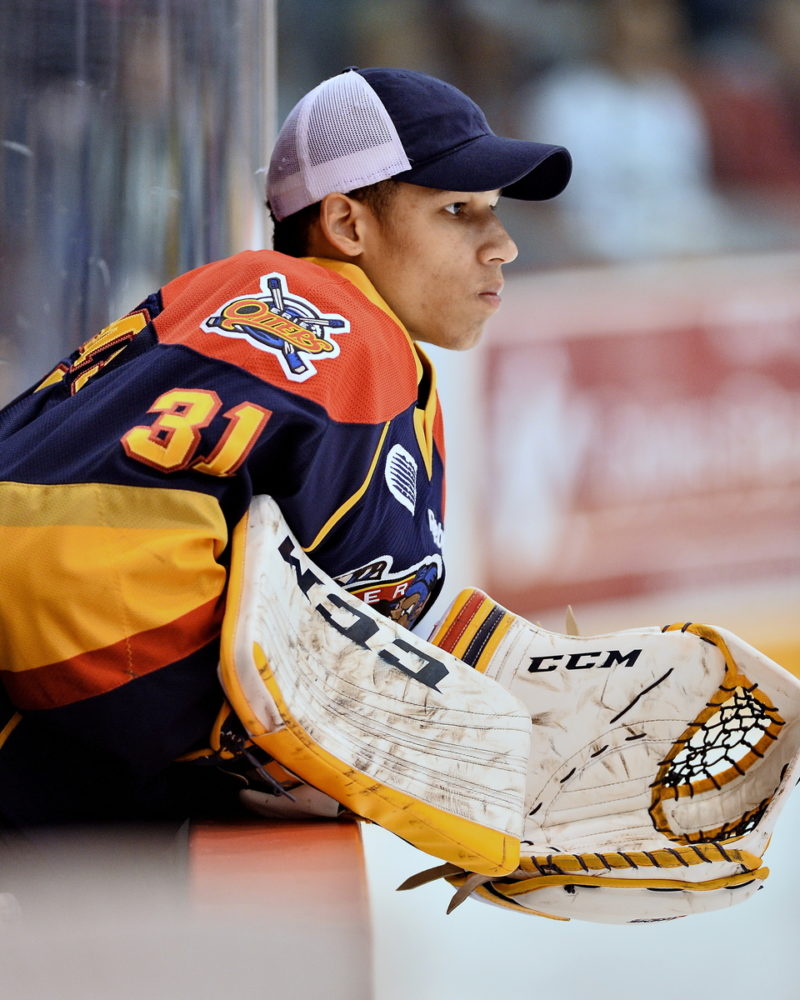 When Devin Williams came to Erie at the start of the 2011-12 season, nobody knew the roster he would have in front of him. In his first season, he played nine games for the Otters, putting up a save percentage over 90. Erie had Ramis Sadikov and Tyson Teichmann in net, though, so Williams was getting a cup of coffee.
Williams won the backup role in 2012-13, playing in 33 games behind starter Oscar Dansk. The team, though, put up just 19 wins. While Williams goals-against-average wasn't great, at 4.64, his save percentage was respectable at .886.
It was the 2013-14 season, though, where everything changed. The Otters put up elite offensive numbers and Williams found his groove in the crease. While Dansk was still the starter, Williams dropped his GAA by over two goals and raised his save percentage back over 90.
The crease belonged to Williams from 2014-16, where he put up 73 wins in 102 games. His GAA was around 2.60 and his save percentage stayed above 90 percent. In both years, he led Erie into at least the OHL's Western Conference Finals.
Williams battled tooth-and-nail for that starters role and, when he won it, he didn't let go. Erie had historic offence in front of him, but he gave the team confidence in net. You can't focus on offence if your goaltender is shaky. Williams was the rock that the Otters needed.
For these reasons, Williams deserves the title of number three goaltender in Erie Otters history.
#2 – Adam Munro
Adam Munro was drafted by Erie in the third round of the 1998 OHL Draft after a stellar season with the Ohsweken Golden Eagles of the MWJHL.
Munro got a small taste of the OHL in 1998-99 but really made his mark as a rookie in 1999-00. He split duties with starter J.F. Perras, playing in 22 games. Sporting a GAA of 3.04, 8-7 record and save percentage of .892.
While the two continued to be a duo in 2000-01, Munro's play excelled and he saw action in 41 games. He won 26 games, had a GAA of 2.31 and a rock-solid save percentage of .920. The play got the attention of the NHL as Chicago drafted him in the first round of the 2001 NHL Draft.
After Perras graduated, Munro kept the starters role, this time as a mentor to goaltender T.J. Aceti. Munro continued his stellar play with a GAA of 3.37 and a save percentage just below 90. Unfortunately, an injury sidelined Munro for a lengthy period late in the season and Aceti had to take over.
Aceti maintained the starting role in 2002-03 and Munro was dealt to the Sault Ste. Marie Greyhounds in a multi-player trade early in the season.
During his time with the Otters, Munro did everything fans and the team could have asked for. His numbers were routinely elite and the only thing that kept him away from the crease was an injury. He gave his team a chance to win every night and his consistency was invaluable. For these reasons, Munro has earned the nod as number two goalie in Erie Otters history.
#1 – Jaroslav Janus
When you're selected near the top of the CHL Import Draft, you have to deliver. Jaroslav Janus did just that.
With the second overall pick in the 2007 CHL Import Draft, the Otters selected Janus out of Slovakia. He came from HC Bratislava Slovan with spectacular numbers and the Otters were hoping he'd replicate those in Erie.
His first season, 2006-07, saw the Otters struggle a bit with just 18 wins. Janus held his own, though, with a save percentage of .892 in 48 games. Those numbers improved in 2008-09, however, as he dropped his GAA by over a goal and raised his save percentage to .908. It also earned him a role on the Slovakian World Juniors team, where he made the all-star team. Here's  a clip of Janus talking about playing for Slovakia:
Janus' play was rewarded with an AHL stint to start the 2009-10 season. He came back to Erie and continued his domination. In 13 games, Janus proved to be a wall with a GAA of 2.81 and save percentage of .918.
After the holidays, though, Janus went back to Norfolk and that was the last he saw of Erie.
Being a top pick in any draft comes with lofty expectations. It's never an easy situation, especially when you're a kid coming to a new country and a new culture. Janus showed he was the real deal and was pure gold for the Otters' crease. He provided stability in net and, even when bouncing between the OHL and AHL, never wavered. It was his crease and his alone.
For these reasons, Janus has earned the title of the top goaltender in Erie Otters' history.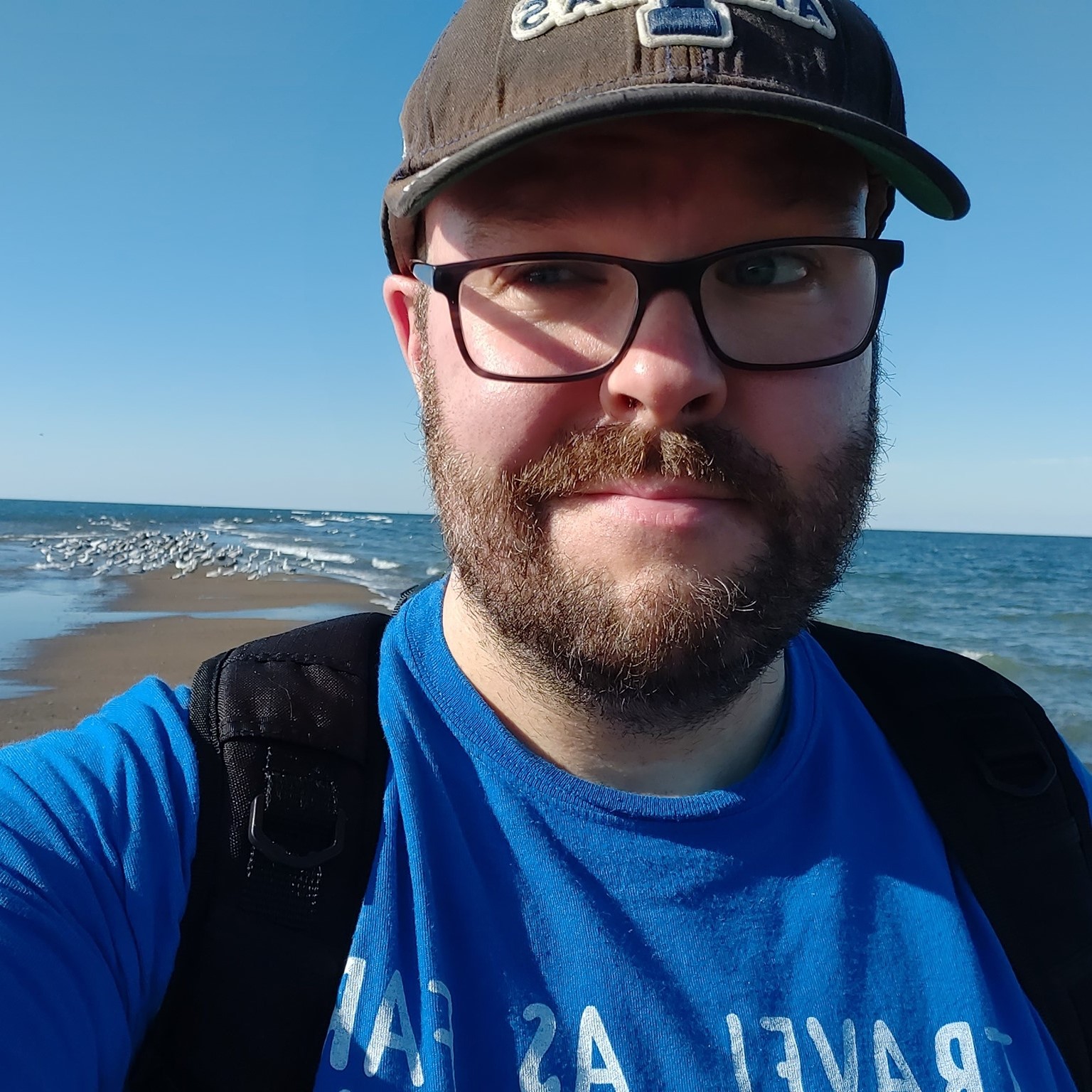 A nearly life-long resident of Windsor, ON, I graduated from St. Clair College (Journalism) and University of Windsor (Communications) and have attended Windsor Spitfires' (and OHL) games for 30-years. My areas include multimedia journalism and photography.