Hockey has been a staple in Owen Sound since World War II. The OHL has seen two great teams in the fold – the Platers, from 1989-00, and the Attack, from 2000 until now.  Fans have been treated to some championship-caliber hockey over the years.  They've seen world-class skaters, but also world-class goaltending.
We continue our OHL Western Conference Top 3 Goaltenders series by looking at the top three goaltenders from the Attack. To date, we have looked at Windsor, Sarnia, Plymouth/Flint, Saginaw, Kitchener and Sault Ste. Marie. Here are our thoughts on the top three goaltenders in Owen Sound Attack history:
#3. Brandon Hope
Drafted by Sarnia in the third round of the 2010 OHL Draft, Brandon Hope was supposed to be their goaltender of the future. The plan was to have him simmer for a season before taking over the starting role. His numbers didn't allow that, though. Hope's goals-against-average of 3.86 and save percentage of .872 were respectable, but not what Sarnia needed. Hope was traded to Owen Sound in June 2012 for a fourth-round pick in 2013.
That may have been the best move for everyone involved, though.
Hope joined veteran G Jordan Binnington in the Attack crease with the intent of taking over once Binnington graduated. The numbers immediately improved for Hope – GAA of 2.61, save percentage of .915 and a 12-6 record. Hope had found his home. Here's a clip of Hope talking about training with the Attack:
He took over the crease for the 2013-14 season and put up incredible numbers – GAA of 2.89, save percentage of .916, two shutouts and 28 wins. Hope is not just good on the ice, but off the ice, too. He took over Binnington's spot as a mentor, leading young backup goaltender Jack Flinn.
However, this allowed Flinn took the crease for the 2014-15 season. To give him playing time, the veteran Hope was dealt to Niagara for two picks. Before he left, though, Hope played in six games, had a GAA of 2.41 and a save percentage of .927.
He turned his career around in Owen Sound. The potential was always there, but he became a force upon arriving with the Attack. He deserves being named the third-best goaltender in Owen Sound Attack history.
#2. Jordan Binnington
The Attack drafted Jordan Binnington in the second round of the 2009 OHL Draft out of the Vaughan Kings.
Binnington came in under the tutelage of veteran goaltender Scott Stajcer. His rookie season in 2009-10 wasn't great, with a GAA of 4.44 and save percentage of .888, but he stuck with it.
The 2010-11 season saw him play in 46 games as Stajcer moved into a backup role. Binnington's GAA dropped to 3.05 and his save percentage went up to a sliver below 90 percent. It earned him a spot in the CHL Top Prospects game. The two dominated the postseason en route to Owen Sound winning the OHL title.
It was the 2011 Memorial Cup, however, where Binnington took over in net. In four games, he had a GAA of 1.42 and a save percentage of .951, earning him the title of Tournament's Top Goaltender. The Attack lost to the Kootenay Ice in the tournament's tiebreaker game. Here is Binnington talking about himself and the Attack:
His play was noticed by the NHL and he was drafted by St. Louis in the third-round of the 2011 NHL Draft.
Those numbers improved in 2011-12, but it was the 2012-13 season that cemented his legacy. Binnington saw action in 50 games, had a career-high GAA of 2.17, a save percentage of .932 and an outstanding seven shutouts. He was named OHL First-Team All-Star, OHL Goaltender of the Year and OHL Lowest Team GAA.
Binnington was given a chance to run with the starters job and he never looked back. His play and focus not only helped the Attack get to the biggest stage in junior hockey, but it got him ready for the pros. He deserves the title of number two all-time goaltender in Owen Sound Attack history.
#1. Michael McNiven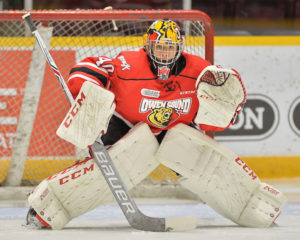 The Attack drafted G Michael McNiven in the fourth round of the 2013 OHL Draft, but they couldn't have envisioned what was to come. McNiven spent the 2013-14 season in Georgetown Jr. B getting seasoned for the OHL.
At the start of the 2014-15 season, the Attack brought him along to back-up Jack Flinn. In 24 games as Flinn's protégé, McNiven won 15 games, had a GAA of 2.79 and a save percentage of .914.
It was a solid start, but could he keep it up?
The 2015-16 season saw McNiven take control of the Attack and the OHL. In 53 games, he had 21 wins, a GAA of 2.94 and a save percentage of .902. Owen Sound struggled offensively, with just two 20-goal scorers, but McNiven kept them in games. He added three shutouts to his resume.
The 2016-17 season, though, cemented his spot on this list. While the Attack exploded offensively, McNiven has put up All-Star numbers. He had 41 wins, a GAA of 2.30, six shutouts and a save percentage of .915, putting him near the top of the goaltender categories.
Owen Sound wasn't a contender before the season, but McNiven has been a key reason for their success since September.
When you draft a goaltender, you hope he develops into a quality, reliable starter. Owen Sound has had that and a lot more from McNiven. He has become their everything and could be a factor in how far they travel in this season's playoffs. For these reasons, he has earned the title of top goaltender in Owen Sound Attack history.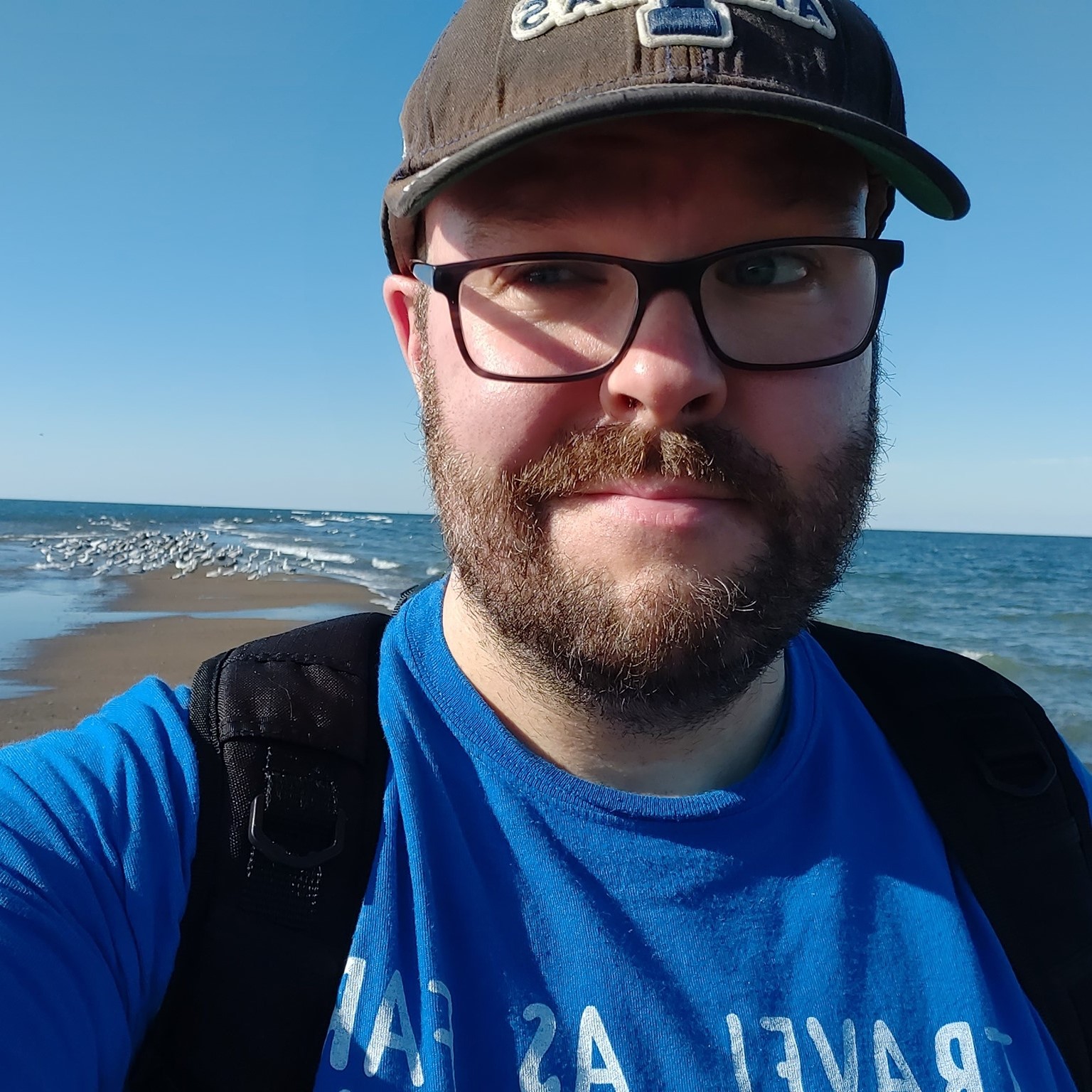 A nearly life-long resident of Windsor, ON, I graduated from St. Clair College (Journalism) and University of Windsor (Communications) and have attended Windsor Spitfires' (and OHL) games for 30-years. My areas include multimedia journalism and photography.