The 2014-15 regular season is winding down as the race for the playoffs begins. After the Stanley Cup champion is determined, there will be draft hype over who gets McDavid, who settles for Eichel, and so on.
Almost lost behind those events is the ticking time bomb on all 30 GM's shoulders.
On July 1st, contracts end and any pending UFA's become unrestricted free agents, fully available for any team to talk to and sign. Most years, there are a few prized possessions that nearly every team drools over signing.
There is no one like that come this July 1st.
Sure, there are multiple solid players available for the picking, but there isn't any first line forwards, nor top 2 defensemen. Just like the 2015 Trade Deadline, it will be the summer of depth.
Anyway, here are the Top 5 UFA's for this July.
Honourable Mentions: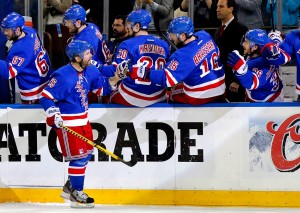 Martin St. Louis- The 40 year old Stanley Cup and Olympic champion is obviously nearing the end of his career. He's still played effectively though, with 44 points in 64 games, third amongst Rangers. When asked about retirement he said, "I think I still want to play, but I'm still focused on this year." St. Louis will no doubt be a first ballot Hall of Famer.
Paul Martin- The Penguins defenceman will no doubt take a pay cut this summer from his current $5 million per year. At 34 years old, Martin is likely declining, but he's still extremely solid on the back end. He definitely has 3+ years left on his career.
Antoine Vermette- Better known as being the top prize of the trade deadline this year, Vermette is a solid 3rd line player who has 35 points in 66 games this year. He's very good on face-offs and is also a useful asset for the power play. He should attract $3 to 4 million.
Top 5: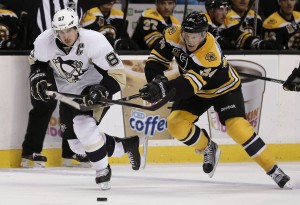 5: Carl Soderberg
Soderberg is only in his second full NHL season despite being 29 years old. However, his time in the show has been very effective. Operating at 0.6 points per game, Soderberg has been one of the Bruins best forwards this season. He's solid enough on the draw and would come into any team having already been well coached and with the experience of playing in a strong defensive system. With the lack of options, he could call around $3 million.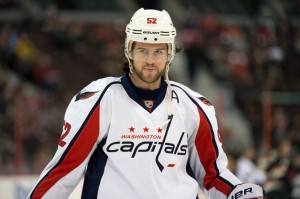 4: Mike Green
Green is definitely no where near where he used to be, both in terms of his offensive and his defensive game. He's no longer the 30-goal scoring, over point per game defenceman he was from 2008-10. However, he's still just 29 and has begun to rebound quite nicely from a couple off years. This season he's back up to 12th in points per game among defensemen. He should get around $4 million.
3: Cody Franson
Franson really began to expand his game in Toronto becoming an extremely versatile and all around defenceman. He's chipped in 34 points this season and comes with an awesome point shot. Although it's not a cannon, he's spectacular at finding a lane and getting the puck to the net. He's also matured into a steady guy in his own end that can be relied on in almost any scenario. He should expect around $5 millon.
2: Mike Ribeiro
Ribeiro has been a solid point getter for many years, but after a bit of a down year in Phoenix, he had to settle on a $1.05 million, one-year contract with Nashville. It's worked out better than anyone could've imagined, as Ribeiro has lead the Predators to first place in the Central Division so far. He's pitched in 54 points in 67 games and will likely get around $3 million as a 35 year-old in July.
1: Johnny Boychuk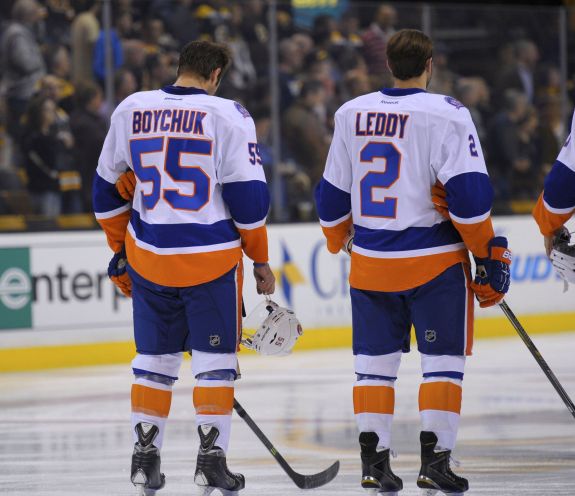 Johnny Boychuk was part of two trades that Islanders GM, Garth Snow, made that may be the cause for their lead in the Metropolitan Division. The other trade, for Nick Leddy, has already signed a 7-year extension and it seems that Boychuk will look for something similar. The 32 year-old is extremely solid in either end of the ice. He should garner about $5 million per year.
Which UFA should your team sign? Discuss in the comments!
Contributor for the Toronto Maple Leafs and Prospects. Scout with the Oakville Blades of the OJHL. For questions, concerns, or comments, contact me at devinslawson123@hotmail.com or on twitter @SlawsonTHW.