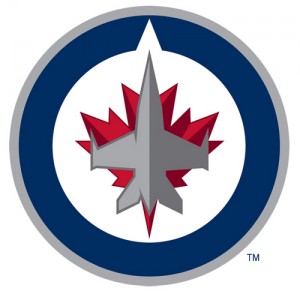 Even if the regular season had started on time and according to schedule, the Winnipeg Jets were faced with challenges, now with a 48 game season are those challenges magnified?
1. Bogo
Zach Bogosian was not going to be available in October and it appears, as of reports from Monday, that he may not be ready to play until late February. After surgery in August for a recurring wrist injury Bogosian had the pin removed recently and is just being cleared for contact practicing. The team needs him on defense and what happens if he is not able to anchor one of the top two pairings for 15 games?
2. Conditioning
Even without photo evidence or some sort of anecdotal account, the speculation about Byfuglien and what condition (read weight) he shows up for at training camp is already water cooler fodder. Take Evander Kane as another example of a player who is already under the microscope aside from his new contract and play. Reportedly asked to leave his KHL team for not participating with the right attitude in practice and training, he was called out by his coach for being lazy and out of shape. Kane, with the new contract, needs to come in and show he is ready to be the star the Jets had reason to invest 31.5 million dollars in.
Unfortunately the list doesn't end with Kane as there is the play and performance of another recent large contract recipient in Ondrej Pavelec. His conditioning has long been a source of concern, even before the Thrashers moved to Winnipeg, but what has transpired in his two stops during the lockout should have Jets faithful nervous. Poor play, sloppy style, and more questions left unanswered than on my grade 12 math exam final are part of what comes when PAvelec arrives. All this before the questions of his DUI hidden from Jets management before he signed his deal.
2. Mark Scheifele
What does the future hold for the first Jets draft pick from 2011? One could argue that his maturing and physical development in the last year could land him a spot in the starting line-up come January 19th but is it too soon? After a personally successful WJHC and a strong season thus far in the OHL Scheifele should be still considered a long shot to stick with the team. Should a year of his deal be burned on a 48 game schedule? Where would he play? Who gets moved to make room should he make an impact and stick? With the signing of Jokinen it seems the Jets brass was all but certain that Scheifele needed more time to develop before becoming a regular roster player on the club. Do fourth line minutes help a player with his skill, or even third line? He needs to play with players who can play and while Antropov, Wellwood and Ponikarovksy all have skill are they the first names on the team you think about when looking for Scheifele's linemates?
3. Defense
The Jets have a group of Enstrom-Byfuglien, Bogosian (injured)-Hainsey, Stuart-Clitsome as their top six with Postma and Meech able to slot in. The possible wild card in the mix is Zach Redmond who is currently tied for 4th in team scoring on the St. John's Ice Caps with 17 points in 36 games. Even the Jets brain-trust of Chevy and Zinger have commented on the season Redmond is having and it would seem more than obvious that the young defense prospect is brought up to the short training camp soon to open. This is a team that was 15th overall for shots against last season but were 23rd in goals against 5 on 5 and 26th in total goals against.
One might say this points to the goalie and you will not find a huge supporter of the play of Jets #1 goalie Ondrej Pavelec here- in fact you can go see the article at Arctic Ice Hoceky HERE for a great take on Pavelec.
The other side to this equation is that knowing the goalie has to play better is all the more reason to tighten the defensive systems and play. It's part and parcel with change, Pavelec must improve but that does not excuse the defense from improving too.
4. Goaltending
IF you haven't read the above link on Pavelec please do so now because it pertains to what could be the biggest challenge the Jets face in this shortened season or a full one. Should Pavelec show any glimpse of his play from his time in the Czech league at the start of this abbreviated campaign watch the long knives come out. There is no room for either Pavelec or Al Montoya to 'find their game' it needs to be ready right now when the puck drops against the Senators on January 19th. What should happen if Pavelec's play is what so many Jets fans fear most? Is anyone comfortable with Montoya taking over? In 56 NHL games Montoya has a .906 save percentage and a 2.76 GAA. Last year in 31 games with the Islanders he had a .893 save percentage and a 3.10 GAA. He should not see many games in such a short season but should he be called upon can he even be thought of as reliable?
5. Scoring…on the road
While the Jets seem confident in budding star Evander Kane, at least enough to sign him for 6 years, who else can step up and improve the scoring woes of the team? Interestingly enough, the concern that crept over the fan base before the start of the inaugural season seems to be a bit inaccurate. The Jets were 12th in the league for goals scored last year with 221 but had let in 246 more for a -25 differential. Even on the powerplay there were still mediocre with 45 goals for 19th in the league. The real issue seems to be scoring and winning on the road.
The Jets only had 14 road wins last season, 26th and were 18th overall in road goals with 99. The road woes point to an anemic powerplay which only clicked at 12.83% with just 14 goals while also giving up the third most shorthanded goals with 6. This points to one other ugly stat,Winnipeg was tied for the second highest number of times being shutout on the road at 5.
If you look at the top 16 teams who made the post season all but two were also in the top 16 for road wins with Colorado and Dallas being better than Detroit and Washington. Neither team scored significantly more road goals, and one team less, than Winnipeg, just 101 and 96 vs 99 but they did allow 27 and 34 goals less than the Jets. So go up and read that link on Pavelec or click HERE AGAIN
It was not going to be easy for the Winnipeg Jets this season, whether it be a full one or abbreviated but if nothing changes from last season the Jets may not have enough time left in the season to pull themselves up as they did last December. The difference is that this is a group of players more familiar in their live in Winnipeg and the environment they play in but they have been scattered all over for 4 months during the lockout. In some ways the start of this season looks a lot like the beginning of the 2011-12 season for the Winnipeg Jets. Hurry up, figure it out fast and go, at least they've had practice unlike the rest of the league.