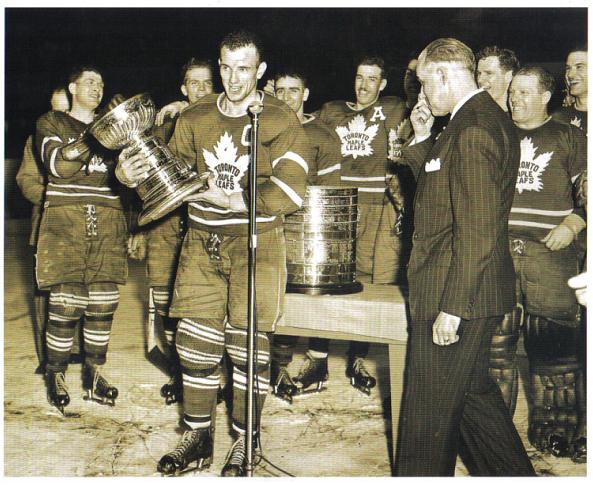 I'm sorry if your grandfather has you convinced that it was tougher to win the Stanley Cup in the "Old Days" than it is today. That may be true if you played for the New York Rangers. They only won a single playoff series during the entire 25-year, Original Six era from 1943 to 1967. He may tell you that a player had to be awfully good to crack a line-up in a league composed of just six teams. The truth is, the game has grown. There are a lot more really good hockey players now than there were back in grandpa's days. The best are bigger, faster, stronger, better-conditioned and more skilled than ever before. Yet, there's still only one Stanley Cup, the ultimate symbol of hockey supremacy.
Two things in particular make it harder to win a Stanley Cup today than ever before in the history of the NHL. Since the last flurry of expansion ending in 2000, the number of teams competing for the Cup each season has been greater than ever before. Furthermore, as evidenced by the relative lack of success so far by the Nashville Predators, Atlanta Thrashers, Minnesota Wild and Columbus Blue Jackets, it is taking longer than ever before for expansion franchises to become established and competitive. It takes many years for most teams to develop the strong supportive infrastructure conducive to icing a competitive team. There are more teams to beat, and most of the teams are harder to beat.
Secondly, the playoff format was expanded in 1987 to necessitate 16 playoff victories before the eventual Stanley Cup champion is crowned. Almost without exception, this has resulted in a championship being won by one of the league's best teams in any given year. Underdogs are usually eliminated at some point through each playoff season. The concept of "paying your dues" has never been more evident. Good teams learn through the pain of losing before gradual but constant improvement over several seasons leads to the big prize.
All of this makes it difficult when talking about the all-time number of Stanley Cups won by any one team. No doubt, a Stanley Cup victory nowadays is significantly harder to achieve than what it was 50 years ago. Taking into consideration the two primary factors that make it so much harder, i.e. more teams and more playoff wins required, the list below somewhat equalizes the value of the Stanley Cup winners throughout history. Individual Cup "values" are a sum of the number of teams in the league at the time and the number of playoff games required to win the Cup. Then, individual values are totaled for each franchise. So here they are, the top ten Stanley Cup winners in NHL history – equalized. This chart may come in handy if you're trying to win an argument.