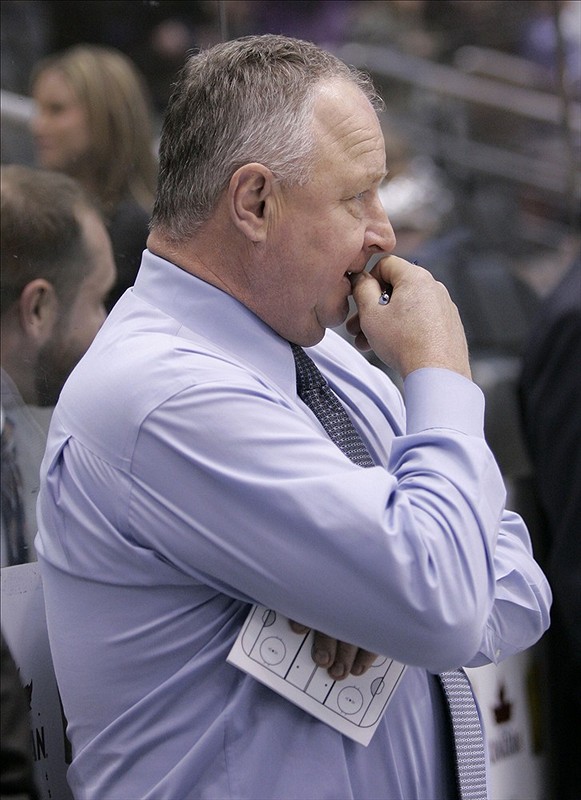 In what can only be termed a rather ordinary off-season for Toronto Maple Leafs general manager Brian Burke, few changes were made to the roster that finished an alarming 26th overall last season.
Like many summers before, Burke tried to bring in a top-line centre. Unable to bring in said player via free agency, Burke traded defenseman Luke Schenn to the Philadelphia Flyers in return for James van Riemsdyk, who, despite the organizations belief that he can be that coveted centre, is more adept to playing along the boards.
Should JVR evolve into the centre the Maple Leafs so badly need Burke will have pulled off another fantastic deal. If not, the Maple Leafs will likely struggle to contend in the Eastern Conference where many of the NHL's top centres call home.
Known as more of a perimeter player, JVR will not only be asked to try out at centre, he will also be asked to tweak his game by going to the high traffic areas and helping out the power play by standing in front of opposing goaltenders.
Originally drafted second overall in the 2007 NHL Entry Draft behind fellow American Patrick Kane (Chicago), JVR is yet to demonstrate that he can be an impact player. At 6"3" and 211 pounds JVR has the size skating ability, passing and offensive skills to be a star in the NHL. That said, he has just 47 goals and 99 points through 196 career NHL games, which means he has a long way to go.
Inconsistent play and injuries have contributed to JVR's struggles, as has his lack of defensive prowess which makes it hard to put him out on the ice in all situations. JVR brings superior creativity, while also showing he can elevate his game—as witnessed in his first round playoff effort versus the Buffalo Sabres in 2011.
The nice thing about JVR is he can play just about anywhere in the top-six, which should serve head coach Randy Carlyle well should the Maple Leafs endure a rash of injuries next season as they did in 2011-12.
The other change Burke made to the roster was the addition of Defensive forward Jay McClement. Signed via free agency, McClement's role will be to help out the Maple Leafs 28th ranked penalty kill and to help shut down the oppositions best lines.
At 6'1" and 205 pounds, McClement has reasonable size and a decent amount of snarl, which should make him a favorite of Carlyle's. That said, McClement will be hard pressed to see much more than 12-15 minutes per night, which means what you see is what you'll get—a role player.
Burke also brought in Narva, Estonia native Leo Komarov who had been playing in the KHL Listed at 5'10" and 187 pounds, Komarov is known as a pest who is not afraid to get under the skin of opposing players. Burke has longed for a player that can get under the oppositions skin, if Komarov can do that he might just have a long career here in Toronto.
Komarov is a virtual unknown to Carlyle and while he will be given every chance to make the club, there will likely be an adjustment from playing in the KHL to being effective at the NHL level.
With the exception of JVR, McClement and Komarov Burke will ice the same lineup as last season. Defensemen Cody Franson (who is still a restricted free agent), Mike Komisarek and Korbinian Holzer will be asked to fill the void that comes with trading Luke Schenn, while forward Tyler Bozak will likely be asked to play anywhere from the first to fourth line depending on how Carlyle chooses to use him.
Forwards Colby Armstrong (bought out), Joey Crabb and Jay Rosehill have all moved on, as have goaltender Jonas Gustavsson and the aforementioned Schenn.
That means if improvement is going to come it will have to come from within which means bigger seasons from the likes of Matthew Lombardi, Tim Connolly, Nazem Kadri, Matt Frattin, Nikolai Kulemin and Clarke MacArthur.
Frattin looks like the real deal and Kadri will arrive at training camp in the best shape of his life thanks to former Maple Leafs Gary Roberts' off-season training regiment. Lombardi, Kulemin, Connolly and MacArthur are all question marks for next season as all four struggled last year.
On the backend sophomore Jake Gardiner is expected to have a bigger role, as is the ever improving Carl Gunnarsson. Both Gunnarsson and Gardiner could see some additional power play minutes, while their penalty kill minutes are bound to go up as well.
Between the pipes Burke is currently set to go with James Reimer and Ben Scrivens. Both goalies are unproven at the NHL level, but one of them needs to have a career year if the Maple Leafs are to improve on their paltry 35-37-10 record.
Reimer's neck injury seems to be behind him which means he should be able to assume the number one role. Scrivens has been successful everywhere he has played. Together, Reimer and Scrivens should push each other to new heights, which can only lead to good things for Toronto.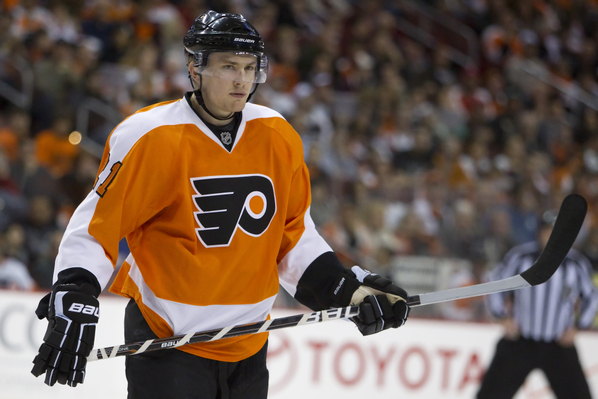 When you add it all up the Maple Leafs will be hard pressed to improve on last seasons numbers. The addition of JVR will give Carlyle some much needed depth up front, but the Leafs are still lacking in size, which is integral to playing Carlyle's up-tempo, hard-hitting style of play.
The wild card in all of this is injuries. Toronto was right in the thick of things until Reimer succumbed to neck injuries last season. Complicating matters were extended periods on the sidelines from the likes of Komisarek, Lupul, John-Michael Liles, Mikhail Grabovski, Tyler Bozak, Matthew Lombardi, Tim Connolly, Colby Armstrong, Kulemin, Mike Brown and Clarke MacArthur.
With so many injuries to contend with the Maple Leafs looked like a Mash Unit, which caused them to lose their chemistry and their confidence down the stretch.
In the end much of the Maple Leafs success in 2012-13 will come down to their core players having good seasons. Joffrey Lupul and Phil Kessel will be asked to have excellent seasons, while MacArthur, Grabovski and Kulemin will be asked to get back to their 2010-11 pace which made them one of the best second lines in all of hockey.
Matt Frattin and Nazem Kadri are the real wild cards on this team. Both players are highly skilled, both players will be given every opportunity to be difference makers. In Frattin, Carlyle has a player who is currently filling a role as an agitator and energy player, but he could easily find himself in more of an offensive role. In Kadri, Carlyle has a player has proven himself in Junior and the AHL but has yet to demonstrate a consistent effort at the NHL level.
If Carlyle can get these two players going the Maple Leafs could go from pretenders to legitimate contenders for a playoff spot next season.
Carlyle will be under the microscope as well. Former head coach Ron Wilson absorbed the majority of the fans and media criticism last season. Should the Maple Leafs struggle out of the gate Carlyle will be given little time to turn around the club before people start calling for his head.
Persoanlly, I believe Carlyle will be a good fit in Toronto, bringing a measure of discipline, character, defensive awareness and grit to the Maple Leafs that was sorely missing the past 4-5 seasons. The coach cannot do it all, but I think this young group will benefit from Carlyle's mentoring and benefit from his experience which includes that Stanley Cup Championship he earned in Anaheim.
Like every new season there is a sense of optimism in the air at the Air Canada Center, but with little in the way of change and a number of fragile players throughout the lineup it is hard to believe the Maple Leafs will be a measurably better team in 2012-13.
Look for the Maple Leafs to finish with 85-90 points next season, unless of course Burke lands a top-flight centre or manages to bring in a true number one goaltender.
In the end the Maple Leafs may very well improve on last season, but they will likely finish out of the playoffs, which will not sit well with the Leafs Nation.
Have the Maple Leafs improved? Time will tell, but by the looks of things, they will not improve by much.