Toronto Maple Leafs forward Joffrey Lupul is unable to attend training camp and will miss the start of the regular season, he said through a statement released by the team's media department on Thursday.
Lupul will start the season on the Maple Leafs' injured reserve list, after missing the team's final 31 games of 2015-16 with a sports hernia injury.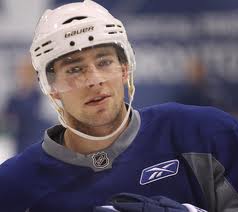 "It is with deep regret that I will be unable to attend training camp and start the season with the Leafs due to injury. I pledge to work hard with a view to return to playing this season. Hockey is the only life I have known. This is an extremely emotional time for me. Accordingly, I will not be making any further comment at this time," Lupul said in the statement.
Lupul, 32, has spent the past five and a half seasons in Toronto since arriving in a trade with the Anaheim Ducks during the 2010-11. He has battled injuries throughout his career and has not played more than 69 games in any single season with the Leafs.
In 2015-16, Lupul registered 11 goals and three assists in 46 games.
Maple Leafs general manager Lou Lamoriello said that despite Lupul's efforts this summer, he was not ready to start the season with the team.
"He's been in rehab all summer," Lamoriello said, according to the Toronto Star. "He got on the ice and had the same discomfort. So he saw our doctors. When he went through the physical, both felt he wouldn't be able to play."
The Maple Leafs begin on-ice activities in training camp on Friday in Bedford, Nova Scotia.