It's been an underlying storyline that flowed into the Toronto Maple Leafs' season after an offseason of questionable negotiations turned into nothing for William Nylander in regards to a new contract. Now, the Maple Leafs are 11 games into the 2018-19 campaign and – still – there's no Nylander.
While the Maple Leafs have had no shortage of offence – aside from their games against Pittsburgh and St. Louis this past week – Nylander's ability to open up the game in the offensive end can't be understated. That said, his absence from the Maple Leafs has actually benefited the team in finding out what pieces they have nearing full-time NHL spots.
Leivo Getting His Opportunity
After debuting in 2013-14, Josh Leivo spent the last five years in and out of the Maple Leafs' lineup. In fact, the most he played for the big club in one season was 16 games in 2017-18 where he tallied one goal and four points while spending the majority of the year as a healthy scratch.
It even got to a boiling point where at one time during the season it was reported that Leivo had asked for a trade out of Toronto following a stretch of sitting in the press box, scratched from the lineup.
However, this season has been much different for the 25-year-old forward. While he still hasn't shown much of an offensive side for the Maple Leafs in their first 11 games of the season, Leivo has secured a spot in the lineup.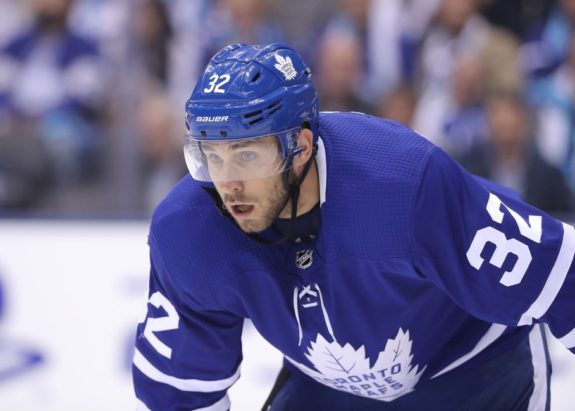 Sure, it's a bottom-six role and one that only sees him on the ice for just over 10 minutes per game, but Leivo's shown signs of progression with each passing game. While he has just three points (a goal and two assists) so far to go along with a minus-four rating this season, Leivo's possession numbers have left more to desire among management and fans alike.
At 57.6 Corsi For Percentage (CF%) and 56.7 Fenwick For Percentage (FF%) so far this season, Leivo has shown some promise with the puck. While he only played roughly nine minutes in a losing effort against the Blues earlier in the week, Leivo led the way on the Maple Leafs in CF% at 76.5%.
That said, he's not the only one who has risen within the Maple Leafs' ranks with Nylander working out in Europe.
Kapanen Creating on Top Line
Taking in the top-six experience is Kasperi Kapanen who's been given the chance to play the majority of the season so far with Auston Matthews and is benefiting because of it. Another player who spent his fair share of time in the AHL, Kapanen finally got an opportunity last year playing 38 regular season games for the Maple Leafs and collecting seven goals and nine points.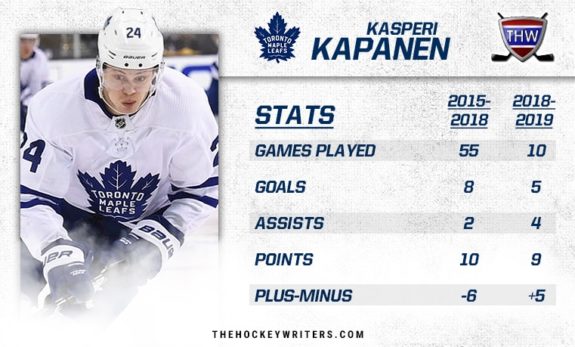 From there, he grabbed an opening night spot on this year's edition of the Maple Leafs' roster and furthered his opportunity by jumping into the open spot left by Nylander on Matthews' line. In their first 10 games, Kapanen has already matched his point total from last season (with five goals and nine points).
Add one more game and the 22-year-old has a new career-high with 10 points in his first 11 games in 2018-19 – doubling his career total in points. He sits fifth on the team in scoring and is averaging over 15 minutes per game for the first time in his NHL career. On top of that he's capitalized on 24% of his shots this season, bested only by Matthews on the Maple Leafs (who has scored on 26.3% of his shots).
Related: Maple Leafs' Nylander – Win the Battle, Lose the War?
At this point, even if Nylander were to return in the near future, he may not be a shoe-in to land on a line with Matthews right away. In fact, if Kapanen continues to play with the offensive prowess he's shown this year along with his defensive intuition, he could remain on Matthews' wing for quite some time. That's assuming Matthews can get back to 100% in the near future.
Either way, Nylander's absence has given the Maple Leafs some time to evaluate what exactly they have in Leivo and Kapanen. While the addition of Nylander to the Maple Leafs offence could act as an early-season acquisition, don't be surprised if the Leafs continue to lean on Kapanen even when the Swedish forward decides to sign.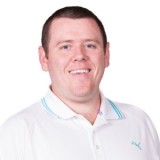 Andrew is in his 8th year reporting for The Hockey Writers covering the Toronto Maple Leafs. He began his broadcasting with CBC's Hockey Night in Canada team as well as being part of their coverage of the 2014 Winter Olympic Games in Sochi. He's the former play-by-play voice of the London Jr. Knights for Rogers TV and currently hosts the Sticks in the 6ix podcast. You can follow him on Twitter at @AndrewGForbes.