Give the Fans Something To Cheer About, Caps
There was once a time where "Unleash the Fury" meant something in Washington.  It is a battle cry – it gives the Capitals fans and the Verizon Center life.  No matter the circumstances, "Unleash the Fury" always used to fire up the Capitals players.  Verizon Center used to be one of the toughest buildings in the NHL to play in because it was very loud and the Capitals used to play with passion on their home ice.  Verizon Center ice used to provide the Capitals a "home ice advantage."
The video still plays and fans still chant "Unleash the Fury" to the Capitals today.  However, it seems that the Capitals have nothing to give that they can unleash.
There is no fury, passion, fire, and intensity that comes out of the Capitals locker room anymore.  The attitude is sour – "when we mistakes during games, let's get down on ourselves and not fight back."
Where is the leadership for the Washington Capitals?  Nicklas Backstrom and Alex Ovechkin are still the top producers on the score sheets every night.  But who leads by example when the Capitals do make the same repeated mistakes in games?
Have players like Troy Brouwer, Jason Chimera, Eric Fehr, Brooks Laich, and Jay Beagle made any impactful plays on the ice this year?  They will usually contribute a goal every once in a while and then they will be invisible for the next 20-25 games.  They are on the roster to help out with the Capitals secondary scoring.  This inconsistency that these players bring needs to be taken into account by Capitals management.
Changes Need to Happen
The Washington Capitals need a roster overhaul.  The players who lack passion that do not contribute frequently need to be shipped out.  Alex Ovechkin and Nicklas Backstrom need a supporting cast that is willing to play hard every night, that is willing to battle every shift.
Barry Trotz lays down the hammer: 'We're not as good as we think we are' http://t.co/elxylMZdiV#CapitalsTalk

— Chuck Gormley (@ChuckGormleyCSN) December 4, 2014
Barry Trotz is a fair honest hockey coach.  He has been around a while and knows the business inside and out.  His latest quote on the Capitals is quite disturbing and alarming.  It can be interpreted in a couple of different ways.
First, Trotz is trying to send a message to his players that  they need to play better in games.  Through the first quarter of the season, the Capitals are 10-10-4.  They are a .500 hockey club and they have certainly played like one in the past few outings.  Amazingly, the Capitals are only a couple of points shy of a playoff position.
Second, Trotz could also be sending a message to Capitals management that the roster needs a change.  Let's face it – does anyone believe that the Capitals can win with what they have right now?  I do not believe anyone feels that way about the Capitals.  Trotz sees that the roster needs a makeover, and it is probably better that it happens sooner rather than later.
Stop Accepting Mediocrity, Start Demanding Greatness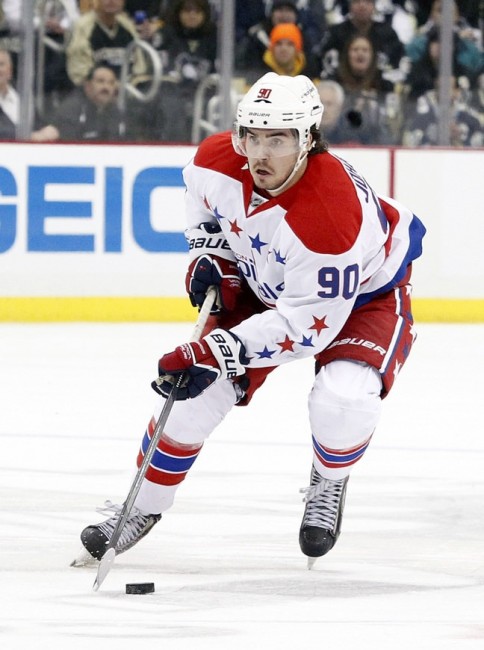 The Washington Capitals have carried a bad club identity for the past few years.  This "country club atmosphere" where it is okay to be mediocre needs to be tossed out of the window.
The Capitals fans are a passionate bunch.  They expect their club to do well under stars Alex Ovechkin and Nicklas Backstrom.  When the team plays with no intensity and no heart, it is a slap in the face to the fans.
The Capitals players need to have a mentality reset.  They need to realize that hockey games are not 20-30 minutes long.  No NHL club can have success if the players only play for half of the game.  The difference between mediocrity and greatness is defined on how well a team plays and if they give 110% effort.  In order to win and have success in the NHL, 60-minute efforts are a requirement.  Each team gets 82 chances to prove that they are great.
"Unleash the Fury" needs to mean something in the Capitals locker room.  It is something that the Capitals fans have not given up on.  The Washington Capitals need to give their fans something to believe in.  It is hard for a fan of any sports team to accept mediocrity.  "Unleash the Fury" used to resemble something great.  Now, it has become nothing more than a flash in the pan.
Play with heart, play with passion, play with intensity.  Give the Capitals fans something to cheer about.  Laziness and little work ethic will only provide the fans disgruntlement.
Thanks for tuning in!