In case you hadn't heard, there is a movement in Columbus that has literally swept the NHL.  It all started on social media.  Remember back to when the Columbus Blue Jackets made only their 2nd ever playoff appearance just last season.  Do you remember that big white banner that hung at Nationwide Arena that said, "We Are The 5th Line"?  This is the phrase that describes Blue Jackets fans.  They are the loud and passionate fans that raise their voices during games.  As witnessed in the playoffs, the 5th line had a major impact on the games at Nationwide Arena.  Ever wonder where "We Are The 5th Line" actually started from?
Well, we had a chance to talk to the group responsible for making "We Are The 5th Line" a national phenomenon.  Jordan Mills, Matt Pfeffer, and TJ Nocar make up the group known as the CBJ Artillery.  They are passionate Columbus fans who took their idea to social media.  What happened next is awesome.  These are the kind of stories the NHL needs more of.  We talked with the CBJ Artillery about how "We Are The 5th Line" came to be.  We also talked about how the Blue Jackets got involved, and where they want to see things go.
Game day snaps!!! Lets eat some #RedWings tonight!! #CBJ #WeAreThe5thLine pic.twitter.com/PWJdH0LAqS

— The CBJ Artillery (@TheCBJArtillery) November 18, 2014
Origin Of We Are The 5th Line
Mark: So how did you guys get your start?
The CBJ Artillery: Here's the story.  TJ Nocar came up with this graphic that said, "We are the 5th line."  He tweeted it out 2 days before the Blackhawks game last season, the one in which the Blue Jackets lost 4-3 in the final seconds.  He didn't really get a lot of feedback, even though it should have.  So he sent us the pictures.  That morning, I was just scrolling through my pictures on social media and I saw that picture.  I texted Jordan and said what do you think of "We Are The 5th line"?  He said that he loved it and lets go with it.  We put out a graphic on Instagram and it just blew up.  From there, it took on its own identity.  The next game was the Islanders game at home.  The Blue Jackets won 4-0, and all we could see were handmade signs saying "We are the 5th line" all across the arena.  We are sitting there saying "Are you kidding me?"  That was kind of the moment in which we realized the power of social media.  Sure, we had like 4,000 or 5,000 followers at the time, but in your mind, you really don't realize how many people that is.  And when you push out this movement, and you tell people to change your avatar, use this hashtag, make signs, we thought maybe 1 person would make a sign, or 20 people would change their avatar.  Then next thing we know, we scroll through our Twitter feed, and everyone has a "We are the 5th line" graphic.  Everyone is using the hashtag.  The very next game, it was trending on Twitter, and this was without the help of the Blue Jackets.  The Blue Jackets didn't acknowledge it until after that game.  You don't realize the true impact you have until you see it in person and how it impacts the community.  When Jordan and I started doing this, one of our dreams was to be involved with the Blue Jackets.  We wanted to start a website, do a radio show or podcast, and a year and a half later, we are doing that. We are here now with a signed partnership with the team.  We are running the website with them.  They have given us the equipment to do a podcast.  It's a dream come true.  We thought we would have to do all of this on our own.  The team is entrusting us to be the voice of the fans.
Big Names Recognize The CBJ Artillery
Mark:  It seems that the Blue Jackets see what you guys see in reference to social media.  They wouldn't invest their time, effort, or their equipment if there wasn't something there.  This is just scratching the surface really.
The CBJ Artillery: I think it has to do with our energy, this is all we do.  Once we get off work, we are doing something with our phones CBJ related.  One thing that makes us different, this all sparked as a result of a loss, the Blackhawks game from last season.  Most movements start as a result of a win.  Our team needs us now more than ever.  It was a cause to get behind.  It resulted in that insane playoff push.  There was a stretch at the end of last season in which there were 5 games in 7 nights.  The team needed a push.  Fans were chomping at the bit and they ran with it.  Marketing comes down to timing.  There are certain tweets that are planned out, because we know the best times of the day to send those out.  The night we clinched a playoff spot, the Governor of Ohio tweeted "We are the 5th line".  We freaked, government officials and players were tweeting "We are the 5th line."  In fact, Jack Skille gave up his number 5, said that the number belongs to the fans of Columbus.
https://www.youtube.com/watch?v=qfsIvqeADq4
Words Of Wisdom For Those Who Have A Dream
Mark: What advice do you have for those who have a vision?  What kinds of things would you tell them if they want to get their dream realized?
The CBJ Artillery: Be genuine in everything you do.  If you want to make your dream possible through social media, interact with everyone who interacts with you.  Follow everyone that follows you.  Make it a point to make some sort of contact.  It's not necessarily using them.  It's showing them that you care. In turn, they'll care for what you do.  Golden rule, treat people as you want to be treated.  Pursue what you want to do.  We each had the same goals. We came together, and it just happened.  Say hi to everyone, acknowledge who they are, from the smallest person to whomever it is, even if they don't like you, say hi anyway, because you would want to be treated like that.  Kill them with kindness.  Treat them like your neighbor.  For some reason, people are shocked when you are genuine with them.  We can't get a big head over it.
The Future Of The CBJ Artillery
Mark: Where do you want to see this thing go?
The CBJ Artillery: We want to obviously make progress, but remain organic.  We want the fans to be as passionate about this now as when this first started.  We want them to take this as their identity.  If you are a Blue Jackets fan, you are a 5th liner.  It is not a club, not exclusive, and not a membership.  We want it to be a permanent staple of this franchise.  We don't feel like this is going anywhere.  We hope the success of the team will come from the 5th line movement.  We believe the fans can push this team, we've seen it.  The power of the fans, it's not going anywhere.  There are a lot of positives going around the team.  When team is down, the 5th line picks it up.  The success of this will come down to the 5th line playing a major role in keeping this thing going.
Behind the Scenes: The 5th Line Podcast Episode 5 — we need help pic.twitter.com/Tsqfm5I5Rs

— The CBJ Artillery (@TheCBJArtillery) December 3, 2014
We very much appreciate the CBJ Artillery taking time to talk with us.  For more information about the CBJ Artillery, and everything they are doing, you can click here to visit their website.  They do a weekly podcast, as well as recognize a 5th liner of the week, amongst many other things.  Hockey needs more movements like what the CBJ Artillery is doing.  They are truly pioneering a movement in social media that is directly impacting fans in a positive way.  It's a nice breath of fresh air.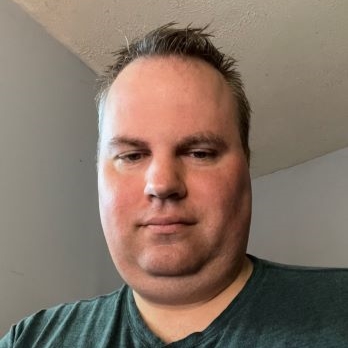 I am a fully credentialed writer who covers the Columbus Blue Jackets, Cleveland Monsters and Erie Otters as well as the Ontario Hockey League and NHL Draft. The 2021-22 season will mark eight seasons with the Hockey Writers. I am also the site's Credentials Manager.