The Anaheim Ducks are a banged up bunch these days. Francois Beauchemin (upper body…), Eric Brewer (foot), Ben Lovejoy (finger), Mark Fistric (back), and Jason Labarbera (upper body!) have all succumbed to various injuries for chunks of time. Even with a staple such as Beauchemin out of the lineup, the Ducks may be actually be benefiting from their absences.
Injury Leads To Improvement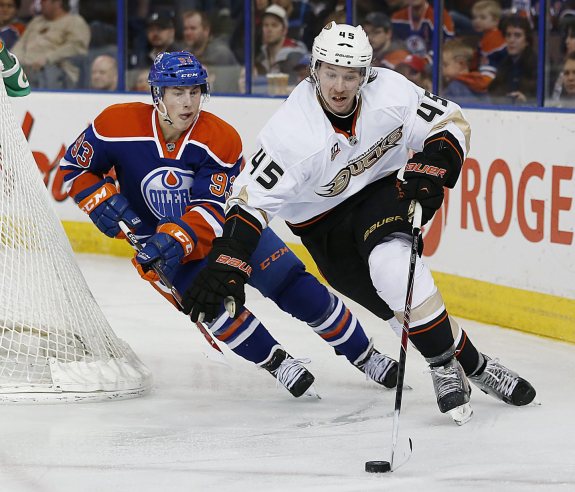 With slow, physical veterans out of the lineup, swift skaters such as Cam Fowler, Josh Manson, Sami Vatanen, and Hampus Lindholm have all seen an increase in minutes and responsibilities. Aside from Vatanen, who is simply dynamite on the power play, all in that group have posted positive shot attempt differentials at even strength. Simply put, when these defensemen are on the ice, the Ducks fire more pucks at the net than they allow in their end. Manson has especially shone when bumped up in the lineup, logging minutes on Anaheim's top pairing alongside Fowler. A solid combination of skating ability and NHL-level hockey sense has allowed Manson to thrive at the sport's highest level, which is remarkable given that only a season ago he was still playing college hockey at Northeastern. It remains to be  seen how the Ducks' new look blueline works out in the next few games, but from what we've seen from the youngsters so far this season, it could potentially work out quite nicely. Bluelines featuring almost exclusively puck movers have rarely been tested out at the NHL level, so the next few weeks should be very telling for proponents of that model as well as supporters of the stay-at-home defenseman prototype.
Familiar Duck Returns To Anaheim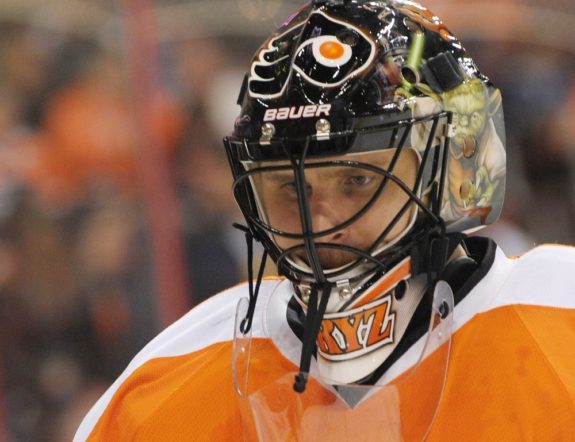 An injury to a backup goaltender has historically never dealt a death blow to any team, but in the Ducks' case, Labarbera's upper body injury may actually be a blessing in disguise. No disrespect meant towards the veteran backup, as he's carved himself a very nice career finding jobs throughout professional hockey, but in a vacuum the Russian bear Ilya Bryzgalov is a better goaltender. As reported by the ever excellent Pierre Lebrun,  he signed a professional tryout contract with the Ducks on Wednesday. Bryzgalov proved last season with the Minnesota Wild that he still has something to offer at the NHL level. Given that he clears all medical testing, the Russian national should join the Ducks' squad within the week. If Frederik Andersen should falter at any point (doesn't seem too likely…he's played well all year), Bryzgalov is a proven commodity who can immediately step in and at least provide decent goaltending for Bruce Boudreau's squad. Bob Murray will have to decide who to roll with once Labarbera returns, but based on what "Bryz" has shown in the past, he should win that contest. So maybe after all, it's not that bad to be banged up, as the Ducks are emphatically proving.
Felix Sicard is the Anaheim Ducks' Lead Writer for The Hockey Writers. Now in his third season of covering the team, he writes previews and recaps for all Ducks' home games, as well as weekly analysis pieces.
In addition to covering the Ducks at THW, Felix co-hosts SB Nation's Anaheim Calling: The Podcast, as well as hosting The Garage Hockey Podcast.
For consistent Ducks' content, be sure to check out his Twitter @Felix_Sicard.