It has been over three years since Sean Avery last suited up for an NHL club but his name still echoes in the minds of all hockey fans. His childish behavior, crazy on-ice antics, and offensive commentary to the media made him a headache for the league and a polarizing figure in the locker room.
Despite being a nuisance, he carved out a nice NHL career for himself. Avery spent time with four different NHL teams in his 12 year career and played in 580 games scoring 247 points. He may have been better known for his behavior as an on-ice pest but he was still able to chip in offensively making it hard for his coaches to bench him.
Since his official retirement from professional hockey in March of 2012, he has kept a relatively low profile. His only ventures out into mainstream media have been aimed at pushing his goals of bringing attention to causes he supports such as same-sex marriage and anti-bullying campaigns.
Avery will go down in hockey history as one of the least popular players; not only with the opposing team but with his own teammates as well.
Here is a countdown of incidents that we will always remember Sean Avery for.
Number 5 – Wisniewski's odd gesture towards Avery
This one isn't so much as what Avery did himself but rather his actions provoking Islanders defenseman James Wisniewski to make a lewd gesture in Avery's direction after Avery's refusal to fight. We will probably never know the conversation that took place on the ice that day but we can imagine what was said between the two.
Number 4 – The dive felt round the world
Back in 2006, the day before Halloween, Avery was slightly shoved by Jaromir Jagr then proceeded to commit the most heinous dive in the history of hockey.  The video speaks for itself and this is something not even Avery fan-boys (there are a few out there) can defend.
Number 3 – Bullying Dustin Brown
For all that Avery has done lately to support anti-bullying campaigns, his past is far from clean. Ian Laperriere, Avery's former Los Angeles Kings teammate, recounts how Avery used to bully Dustin Brown. Before Dustin Brown was a two-time Stanley Cup winning captain of the Kings, he was a fresh faced teenager fresh out of junior hockey and looking to establish himself as an NHL player.
Avery, by then a veteran of the NHL, would mock Brown's slight lisp without remorse but the bullying didn't stop there. Brown's wife, who was then his girlfriend, was also a target for Avery.
It wasn't until after Avery was traded did Brown's career take off.
Number 2 – Sloppy seconds
After hearing news of his ex-girlfriend dating Dion Phaneuf, who was then with the Calgary Flames, Avery angrily sought out media members after a morning skate and made the following statement:
"I just want to comment on how it's become like a common thing in the NHL for guys to fall in love with my sloppy seconds. I don't know what that's about, but enjoy the game tonight."
The league took action immediately and within hours Avery was suspended indefinitely. The comment was also the final straw as his teammates, including Mike Modano and Marty Turco, made it known that they were not willing to accept him back into the locker room. He was then sent down to the AHL to play for the Hartford Wolf Pack.
Number 1 – The Avery Rule
Aptly dubbed "The Avery Rule," the rule embodies what a nuisance Avery was to both the league and fellow players. In 2008, in a playoff match against Martin Brodeur and the New Jersey Devils, Avery turned his body to face Brodeur and wildly flailed his arms at an attempt to distract Brodeur from tracking the puck. The move worked and Avery and the Rangers scored on the man advantage.
The next day, the league stated that Avery's tactics were unsportsmanlike and any future attempts of repeating his move would result in a minor penalty.
Honorable mentions
Jody Shelley Gatorade spray and Tim Thomas head whack.
Do you have any other favourite Avery antics?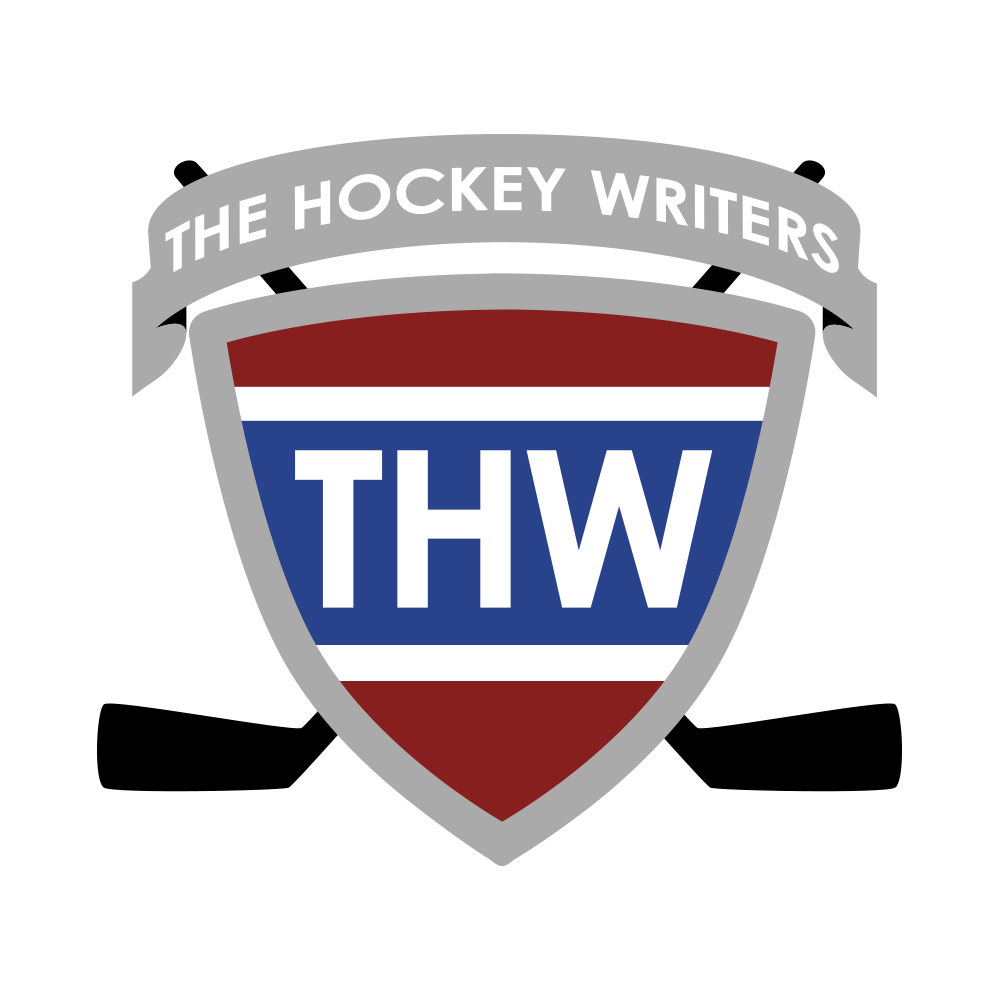 The Hockey Writers is:
1) A top-tier hockey media company delivering a top-notch, in-depth look at the NHL
2) A collective of some of the best hockey writers anywhere
3) A multimedia provider with daily podcasts and YouTube shows
4) Well-respected and widely-cited NHL prospect and draft resource