It was a night to remember at the Hockey Hall of Fame earlier this week when top executives from the National Hockey League Players' Association (NHLPA), Canadian Imperial Bank of Commerce (CIBC) and Upper Deck came together to unveil the newest NHL collectibles available to all hockey fans.
Surrounded by interested parties, the group released information on the exciting new line of collector coins that Upper Deck produced in partnership with CIBC and the NHLPA.
The NHL Collectibles
The Grandeur Hockey Coin Collection is the first of its kind and features the faces of 20 different current and former NHL players. Players include Sidney Crosby, Connor McDavid, Alexander Ovechkin as well as former stars like Patrick Roy and Wayne Gretzky.
See how Upper Deck is changing the game for hockey collectibles with the launch of #Grandeur #HockeyCoins: https://t.co/vZOQlszQYY #ePack pic.twitter.com/0t4JhUTxds

— Upper Deck (@UpperDeckSports) April 5, 2017
The coins have been produced in four different finishes of precious medals.
"The collections includes 1 oz. 99.99% pure silver coins available in three finishes and rarities: coloured, numbered to 5,000; high-relief silver, numbered to 1,000; and silver frosted, numbered to 500, per player," according to the press release. "There is also a more rare 1/4 oz. 99.99% 24 karat goals minted coin, numbered to just 100, per player."
While individual coins can be purchased for $100 each, collector boxes which contain four coins and a display case are also available for $499. But there's an added feature to collecting these coins – a mystery of sorts.
Like Upper Deck's card collections, you won't know exactly which coins you'll be receiving. The collector boxes contain four randomly inserted coins with one of three rarer coins while the individual packs will come in sealed blind packs – something the president of Upper Deck thinks will add to the anticipation of collecting all the coins.
Take a listen as Patrick Roy talks about Upper Deck #Grandeur #HockeyCoins & hockey cards. #ePack #collect #StPatrick #TheHobby pic.twitter.com/Io9o4p1REn

— Upper Deck (@UpperDeckSports) April 5, 2017
"For us, one of the things that is really cool about working at Upper Deck is we're always focused on innovation and evolving," said Jason Masherah, president of Upper Deck. "Being able to provide a quality product, a product that nobody's ever seen before and particularly with current players, and to be able to do it in a fashion where it's packed like trading cards in a blind pack with the chance for people to pull different finishes like a gold coin, was something we thought differentiated us from anything that's ever been done on the coin market before."
"Right now in the coin market, if you want a gold coin you have to pay an enormous premium for that gold coin," Masherah added. "If you want one of these limited edition finishes, they might only be available at a show, or an event, or through a particular person. Here, we're taking all those different combinations of limited edition coins and putting them into one package and ultimately the consumer can get all of them for the same price. We think that's a very powerful delivery system for the coin collector and we think the consumer will be excited about it."
So what made CIBC and the NHLPA interested in partnering up in this innovative endeavour?
NHLPA, CIBC Partnering Up
For CIBC to get involved, it was a fairly easy decision. The bank has been involved with precious metals for well over 100 years, so it wasn't straying from what they were already used to. The difference was having the newest coin collection don the faces of former and current NHL stars.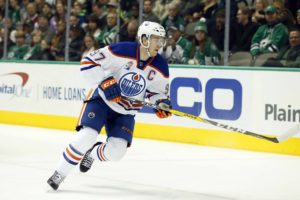 "You may not know this, but CIBC shares a milestone birthday with Canada," said Kam Dhadwar, an executive director with CIBC involved with the alternate solutions and retail solutions groups. "So it's our 150th birthday as well as Canada's 150th birthday. So in the 150 years, a lot of the time we've been involved with precious metals. Obviously, hockey's been such a big thing in Canada and CIBC has a sponsorship with the CHL. We also have our spokesman, Connor McDavid. So we're very focused on innovation as well and we want to make sure that we're delivering products for our clients."
Dhadwar added that photos of the coins don't do them justice in terms of the detail and design of the product.
"There's nothing comparable out on the market. There never has been," he said. "The fine detail is unbelievable."
The NHLPA also seems excited to provide hockey fans with another collectible – one that features current players that younger generations can get on board with.
"It's top of the edge in technology," said Sandra Monteiro, NHLPA Chief of Global Business Strategies. "The quality of the image of the players is spectacular. The fact that there's a lot of current players will resonate with younger generations that can see on just a simple coin that's now something really cool to have. There's such a wide group of ages that can all have a really interesting reaction to this new product."
Monteiro noted that this collection has the chance to become a worldwide product – one that will interest fans from around the globe. Part of that is because of the decision to include players of all different nationalities – with the likes of Jaromir Jagr, William Nylander and Vladimir Tarasenko as part of the collection.
Asked whether or not this could be just the first of many different coin collections produced for fans and collectors, the three laughed. Each noting that if the collection is successful, there's no question it's something that the three parties would be interested in continuing down the road.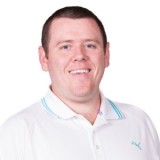 Andrew is in his 8th year reporting for The Hockey Writers covering the Toronto Maple Leafs. He began his broadcasting with CBC's Hockey Night in Canada team as well as being part of their coverage of the 2014 Winter Olympic Games in Sochi. He's the former play-by-play voice of the London Jr. Knights for Rogers TV and currently hosts the Sticks in the 6ix podcast. You can follow him on Twitter at @AndrewGForbes.