The Vancouver Canucks have signed center Bo Horvat to a 6-year deal that will keep the 22-year-old under contract until the 2023-24 season with an annual cap hit in the $5.5 million, as reported by Bob McKenzie and later confirmed by the Canucks. Canucks' general manager Jim Benning stated earlier in September that the two sides were working on getting a deal done and that progress was being made. Shortly thereafter, Iain MacIntyre of Sportsnet mentioned that the two sides were close to a long-term deal.
#Canucks have signed @BoHorvat to a 6-year contract! #BOlieve https://t.co/3P7pespDvu

— Vancouver #Canucks (@Canucks) September 8, 2017
Horvat has proven to be a very good talent with the Canucks since being taken with the ninth-overall selection in the 2013 NHL Entry Draft. Scoring 13 goals and 25 points in 64 games as a 19-year-old, Horvat improved upon those numbers in his sophomore season by scoring 16 goals and 40 points in 82 games. Proving that he could consistently improve each year, Horvat recorded his first career 20-goal season in 2016-17 along with a career-high 32 assists and 52 points in 81 games. In addition to his point output, Horvat is solid in the faceoff circle and has had inherent leadership qualities that have continued to develop with each passing year.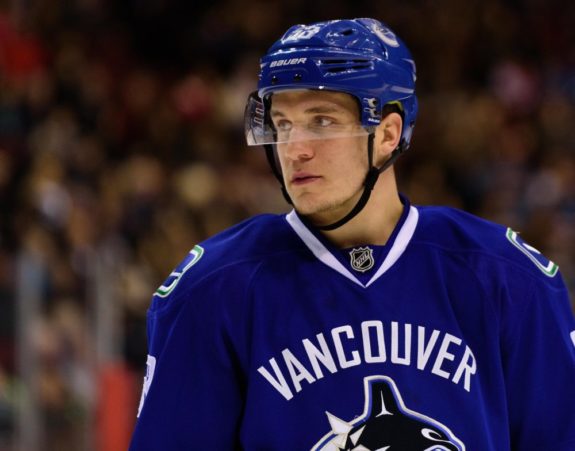 For the Canucks, this signing will keep one of their best and most reliable young players on the team for the long-run as they look to complete their rebuild and return to playoff contention. At 22 years old, Horvat is still very young and has a long career ahead of him – one that the Canucks want in the blue and green uniforms for the foreseeable future.
Bo Horvat for Cory Schneider Trade Worked For Both Sides
Many will remember that the Vancouver Canucks originally traded goaltender Cory Schneider to the New Jersey Devils to acquire their ninth overall pick in 2013. It was a deal that saw one of the league's best and most underrated goalies traded away from a team that had a logjam at the goaltender position to a team preparing for the future in net after years of watching in awe as Martin Brodeur dominated the NHL. For the Canucks, the return wouldn't necessarily be an immediate impact player, but it would be a potential long-term fix down the middle for a team that was looking for a strong asset in any deal involving Schneider.
"I actually had no idea where I was going to go in the draft or what would happen," Horvat said back in 2015. "As soon as that trade happened I was in shock a little bit and I didn't know where I would go. But once the Canucks called my name I was pretty excited to go to a Canadian city like this and be a part of the Canucks. I was pretty proud."
Devils Took the Sure Thing
Though the Canucks were still a playoff contender at the time of the deal, they very quickly started descending the league standings, making the playoffs just once with Horvat in the fold – though that's hardly his fault. It was an interesting hockey move that was defended by then-Devils' general manager Lou Lamoriello at the time as a proven commodity in net for a prospect who may or may not ever pan out.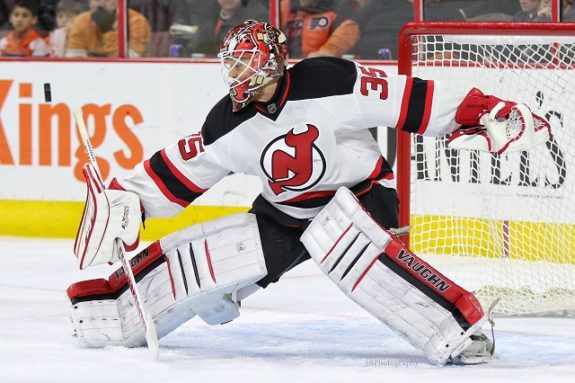 While the Devils are still looking to reclaim their glory years from the 2000s, Schneider remains one of the best goalies in the NHL. Still, many leave Schneider out of the discussion, likely due to the Devils' lack of success in recent years. When looking at the contributions from Schneider in net, however, it's clear that the Devils didn't lose the trade by any stretch of the imagination. Sometimes, both teams can come out of a trade feeling as though they won – even if the standings dictate the opposite for both teams simultaneously.
Brandon Share-Cohen has covered the NHL and various professional sports for six years. Working with The Hockey Writers, Brandon works extensively on covering the Boston Bruins in addition to his role as the News Team Lead.