This article was originally written in November, 2014.
More than the 12 victories he needs for 700 and the fourth Stanley Cup he so desires, Martin Brodeur is hoping to continue his career because he is a competitor. A competitor who aspires to outshine his peers. He isn't alone. In fact, all Brodeur had to do is take a look at one of his fellow contemporaries and recent inductee to the Hockey Hall of Fame, Dominik Hasek. Brodeur, along with 17 other goaltenders, played well into their fourth decade of life.
The list ranges from Moe Roberts and his one game for Chicago in 1951-52, at the age of 45 years and 345 days to the "youngest," Tim Thomas, at 40 years and ten days, suiting up for the Florida Panthers and Dallas Stars in 2013-14. So what goalies stretched the time vortex best in their 40's?
Martin Brodeur
Sure, why not start there? Brodeur turned 40 during the 2012 Stanley Cup playoffs and helped the Devils finish off the Philadelphia Flyers and New York Rangers, before ultimately falling to the Los Angeles Kings in the Final. In the two following regular season campaigns, Brodeur suited up in 68 games, winning 32, posting a goals against average of 2.37 and a save percentage of .901. Although not up to his standards, Brodeur did manage to post five shutouts.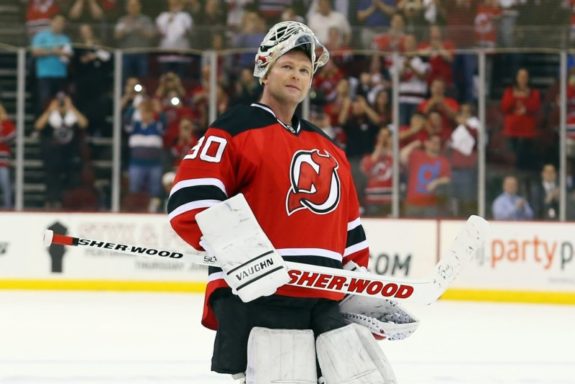 Johnny Bower
The legendary and Hockey Hall of Fame member Johnny Bower, manned the crease until he was 45 years and 32 days old. How impressive was he for the Toronto Maple Leafs? All he did at age 40 was win the Vezina Trophy, recording a league-best 2.38 goals against average. Bower played 160 games for the Leafs, after turning 40. In total, Bower won 62 games, registering a 2.90 goals against average, while recording 16 shutouts. Bower also helped guide Toronto to a Stanley Cup title in 1966-67.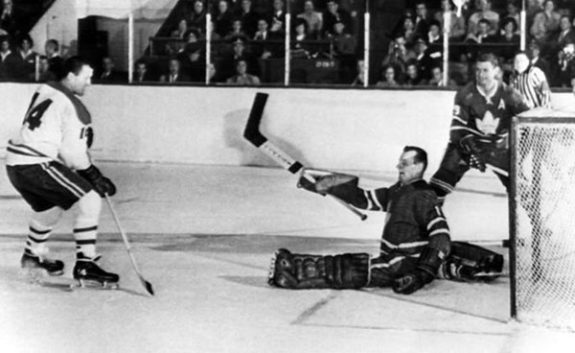 Jacques Plante
Yet another member of the Hockey Hall of Fame, Jacques Plante played in the NHL until age 44 and 78 days and actually played with the WHA Edmonton Oilers until the age of 46. During the 1968-69 season, Plante turned 40 and won the Vezina Trophy, leading the league with a microscopic 1.96 goals against average. That season also saw Plante win 18 games with five shutouts, taking the St. Louis Blues to the Stanley Cup Final, eventually bowing out to the Montreal Canadiens in a 4-0 sweep. In those playoffs, Plante led all netminders with ten games played, eight wins, three shutouts and 589 minutes played.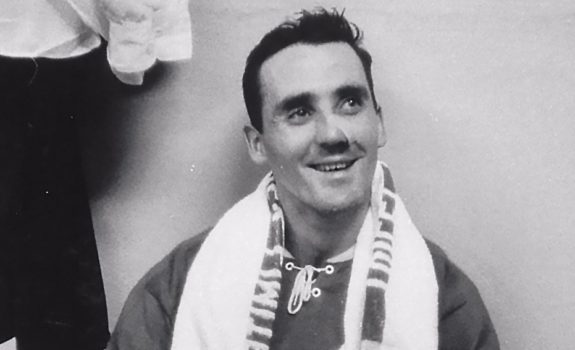 The next season, Plante would help bring the Blues back to the Stanley Cup Final, where they were again swept, this time by the Boston Bruins, 4-0. While gearing up for the Leafs at age 42, Plante recorded an NHL-best 1.88 goals against average, was named an All-Star and finished fifth in Hart Trophy voting. Plante won 91 games after turning 40, recording 19 shutouts.
Dominik Hasek
Following the trend of Hockey Hall of Fame members is Dominik Hasek. Hasek played in the NHL until age 43 and 78 days and even played until age 46 in the KHL with Spartak Moscow. Although Hasek was robbed of an age-40 season, he rebounded nicely at 41 with the Ottawa Senators.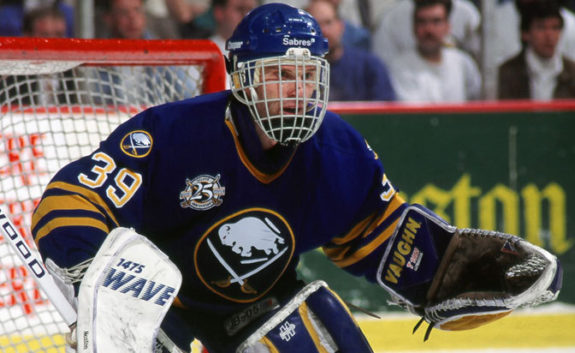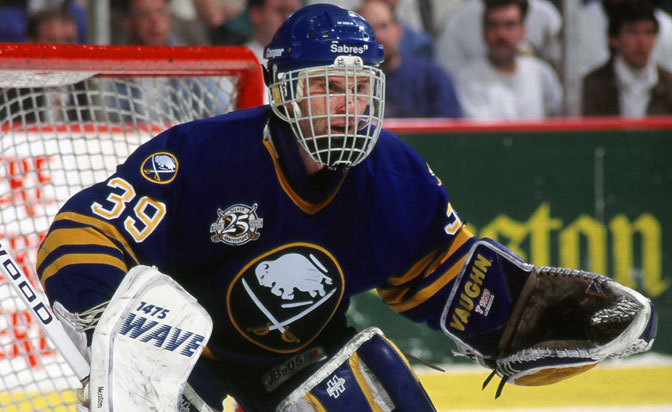 In 43 contests, Hasek garnered 28 victories, blanking the opposition five times and registering a goals against average of 2.09. Going back to the Detroit Red Wings at age 42, Hasek won 38 games across 56 contests, shutting out opponents eight times, posting a goals against average of 2.05. In his final NHL campaign at age 43, Hasek paired with Chris Osgood, winning a Stanley Cup and the William M. Jennings Trophy. After age 40, Hasek played in 140 games, winning 93, posting 18 shutouts.
Michael Gwizdala covers the New York Islanders for The Hockey Writers. Michael is also an Associate Producer at WNYT NewsChannel 13. Additionally, Michael was once a Media Relations intern for the AHL Albany River Rats. Michael is a graduate of The College of Saint Rose in Albany, NY.