Normally, a writer's knowledge would be questioned if they suggested a player with only 37 games of NHL experience could have a key role in the upcoming 2017-18 season. But, I'm going to try to make the case for Griffin Reinhart, who has essentially been nothing more than a minor-leaguer in his brief professional hockey career.
However, Reinhart has been given a fresh start by the Vegas Golden Knights after they selected him from the Edmonton Oilers in this summer's NHL Expansion Draft. Now, it will be up to him to make an impact by forcing the issue in training camp. It's his time to make an NHL roster and begin the path to becoming a top-four defenceman that all talent evaluators expected of him.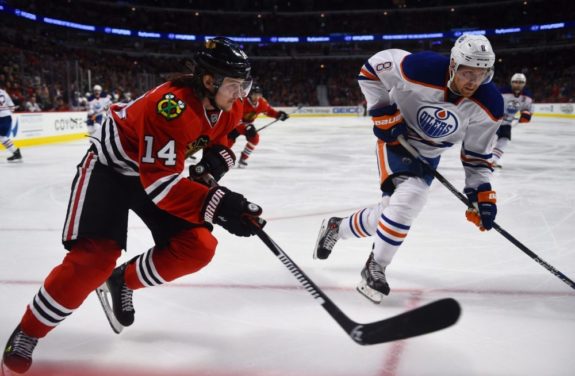 The Knights seem committed to giving Reinhart an opportunity as both sides quickly came to an agreement on a two-year deal with an AAV of $800,000 shortly after the expansion draft.
Griffin Reinhart Had Star Appeal in the Juniors
Reinhart has been considered a rising star since his days with the Edmonton Oil Kings of the WHL. Scouts loved his size and the ability to clear the clutter in front of the net. Plus, he had the pedigree of being the son of a former NHL player, Paul Reinhart. It didn't hurt that he was able to put the puck in the net from the blue line. Reinhart was drafted by the New York Islanders in the first-round (fourth overall) of the 2012 NHL Draft.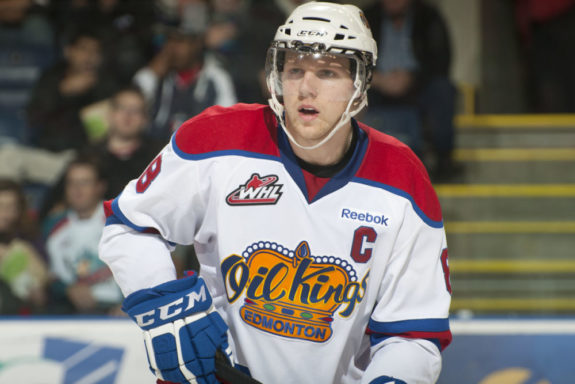 The Oilers came under heavy criticism for dealing away two high draft picks (16th and 33rd overall) to acquire Reinhart from the Islanders in a 2015 draft day trade. They felt he was mature enough to play an important role on their blue line, but that never came to fruition. Too often, in his brief time with Edmonton, Reinhart became lackadaisical and error-prone in his own end. This forced the Oilers to send him to the minors for more seasoning. Reinhart rarely made the case or showed the grit, improvement or potential needed to gain a return ticket back to the NHL.
What to Expect in Training Camp
It wasn't much of a gamble for the Knights to select Reinhart, but Vegas fans must remember that he has played the majority (143 games) of his career in the AHL.
Finally, Reinhart will be given the required ice time needed to develop his overall game. In both NHL stops, he had too many veteran options (Travis Hamonic/Johnny Boychuk in New York and Adam Larsson/Kris Russell in Edmonton) ahead of him, which negated his growth as a player.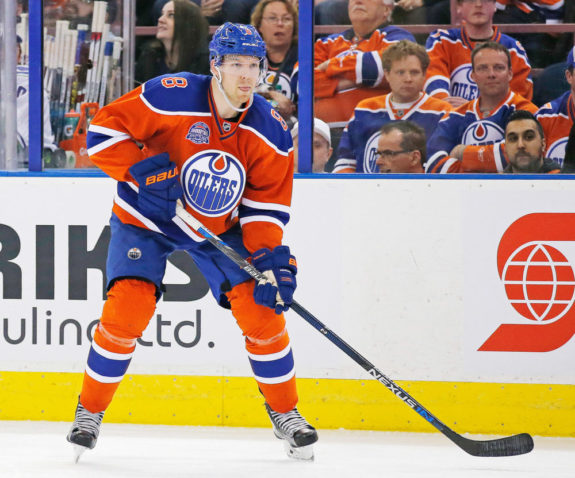 Griffin Reinhart must put pressure on himself to match the skill level of his opponents and become more assertive in his own end on a nightly basis. The Knights coaching staff must see a commitment to moving better without the puck and cutting down the lane towards the net for opposing puck carriers. This can be gained by making smarter defensive reads in the neutral zone.
If he fails to make an impression in the preseason, then Reinhart may have played himself out of Vegas. He cannot be sent down to the minors if he doesn't make the Knights roster coming out of camp. Reinhart would have to pass through waivers first, and the odds are high that some other organization is willing to take a chance on tapping into this potential.
Is The Verdict on Reinhart Inevitable?
What is it about Reinhart that keeps organizations coming back for more? There must be something about his game that keeps him on everyone's radar. Let's not forget that the Oilers put Reinhart into the lineup against the Anaheim Ducks in last spring's crucial Game 6 victory.
Still, skeptics will say that his time in the NHL is too small to gain a proper read on Reinhart and his potential. They could be right about him not becoming a top-four defenceman who logs major minutes each night. However, that doesn't diminish the fact that Reinhart has an excellent chance of becoming an active, serviceable defenceman who moves the puck with confidence.
The bottom line is that it will be a major disappointment if Reinhart is sitting in the press box as a healthy scratch on opening night for the Knights.