There are always a few dominating storylines during NHL training camp. This year in Vancouver, tough camp competition means there are storylines aplenty.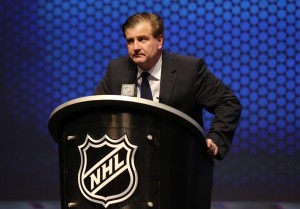 Jim Benning made a flurry of signings on July 1st, signing five new players to one-way contracts. These moves were questioned by some but the motives were clear. The Vancouver Canucks were not going to go down the same road as the Edmonton Oilers. Instead of letting young players figure it out for themselves, they will be pushed and mentored by veteran players who will act as a stop-gap while the rest of the Canucks youngsters develop.
There are many names to keep an eye on during training camp in Vancouver, which means it's nearly impossible to keep track of everyone. While players like Brock Boeser and Sam Gagner will garner lots of attention, some other names might slip under the radar.
Reid Boucher
After being acquired off waivers for what felt like the umpteenth time (it was only the third time), Boucher found a home in Vancouver.
It was surprising to see the way the 2016-17 season unfolded for Boucher. In the previous season, he looked like he was destined for an NHL job. This was especially true considering he played for the offensively-woeful New Jersey Devils.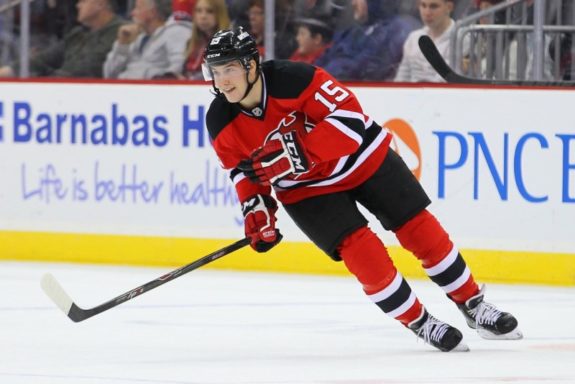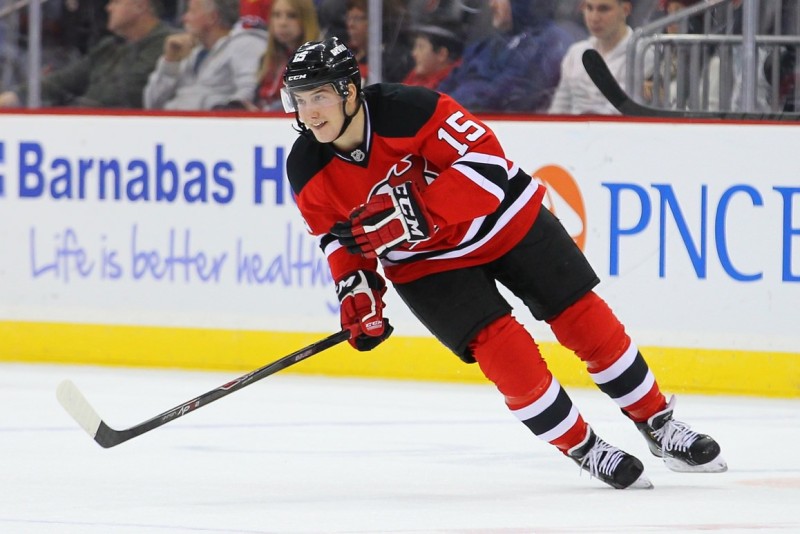 Boucher scored at nearly a point-per-game clip in the AHL that year, with 32 points in 34 games. During his recall to the NHL, he scored eight goals and added 11 assists in 39 games. He accomplished this with an average of 14:16 minutes per game, but he wouldn't put up those same totals in 2016-17.
It shouldn't be that surprising that Boucher only posted six goals and four assists 39 games last season. He did bounce around three organizations while having his ice time slashed.
People aren't really talking about Boucher because there isn't a clear spot for him to make the team. Last season, Boucher showed promised when he played in the Canucks' lineup. While he was in a second line role, he was in a prime position to show off a strong wrist shot. When he was on the fourth line, he was invisible. Unfortunately for Boucher, he's now a long shot to crack the top nine.
Alex Burmistrov
The Alex Burmistrov signing was overshadowed on July 1st. Gagner, Michael Del Zotto, and Anders Nilsson all garnered more attention. While it's unlikely, there's a chance that no free agent signing has a higher ceiling than Burmistrov.
Suffice it to say that Burmistrov has never lived up to the hype of being a top-ten selection in the NHL Entry Draft. The Jets were so disappointed that they risked losing him on waivers, where the Arizona Coyotes eventually grabbed him.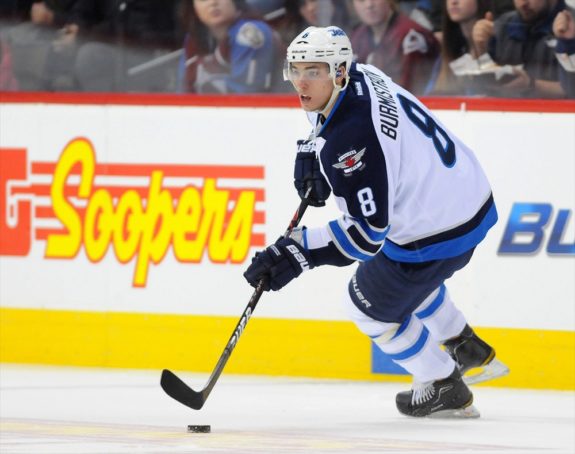 Burmistrov enjoyed a mini-renaissance in Arizona, registering 14 points in 26 games. That's the closest he's been to being a top-six NHL player. Still, his point totals were rather sporadic. He got off to a hot start, with six points in his first six games. Then, he disappeared with only three points in fifteen games. Burmistrov did finish strong with four goals and five points in his last five games with the Coyotes.
There's no guaranteed spot for Burmistrov coming into camp. Emerson Etem posted similar totals for the Canucks towards the end of the 2015-16 season. In training camp last year, Etem's poor showing left him off of the team.
Anton Rodin
There was a lot of hype surrounding Anton Rodin at training camp last season. So much so, that this writer labelled Rodin as the Canucks' ultimate x-factor. While that was sort of true, the only X's Rodin saw last year were X-rays of his discombobulated knee.
For some strange reason, the Canucks played Rodin in five preseason games last year, where he registered five points. While it seemed promising, knee issues kept Rodin from playing until December, where even then he only suited up for three games.
Rodin won the SHL player of the year award in 2015-16, which prompted his return to the NHL. It was an impressive feat considering he won it despite being sidelined from January onwards. Still, this knee issue has kept him out of hockey for more than a year and a half, so he has a long road ahead of him if he wants to make it back the NHL.
Even though Rodin comes into this camp with lowered expectations, he could still be a surprising and effective player once again. Even if he ends up in Utica, he could be a part of a dangerous forward group.
Patrick Wiercioch
There doesn't seem to be much of a spotlight on Burnaby native Patrick Wiercioch after he signed with the Canucks on July 1st. The former standout in Ottawa is looking to revive his career, after a middling one-year stint with Colorado Avalanche.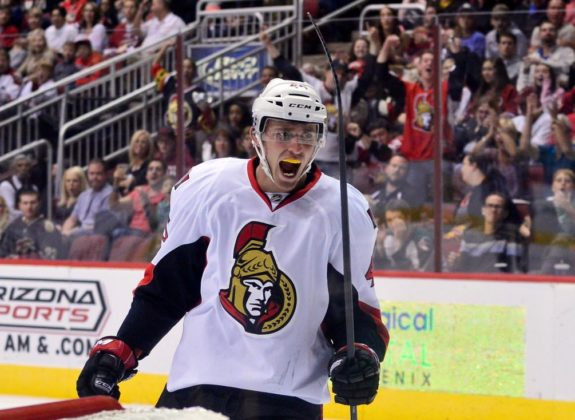 Wiercioch was once poised to be a top-four staple with the Ottawa Senators. In 2014-15, Weircioch was one of Ottawa's best defencemen during the playoffs against the Montreal Canadiens, with four points in six games. He also represented Canada at the World Hockey Championships later that spring.
Injuries, a lack of physicality and mixed results in his own zone resulted in the Senators not qualifying an offer for him after the 2015-16 season. He enjoyed three solid seasons with the Sens, but his last two seasons between the Senators and Avalanche haven't been as flattering.
Wiercioch is an offensively-inclined defenseman with a heavy shot. Judging by his past results in Ottawa, he has the potential to make this team. He always had positive possession metrics before his play slipped after 2014-15. With a strong training camp, there's no reason why Wiercioch can't surprise, despite the lack of attention.
KPU Journalism Graduate. Trevor has been writing for The Hockey Writers since October 2014. He has contributed articles related to the Ottawa Senators, Vancouver Canucks, and other issues/stories regarding the game of hockey. Trevor currently lives in White Rock, B.C.