The NHL game is evolving. Gone are your typical fourth-line bruisers, and many teams promote speed and skill throughout all four lines.
Adding more speed and skill improves the pace of the game, but hockey is losing some of those heart-and-soul players of old. Whether you like fighting or not or whether you think it belongs in the game, you have to respect a player who stands up for their teammates no matter what. Fearless players are the ones that earn eternal respect. Many of these Vancouver Canucks below exemplify that.
With hockey being the ultimate team sport, it's imperative that you have your teammates' backs. These guys aren't necessarily the most skilled, but you can tell that they left it all out on the ice.
You can call them enforcers, grinders, heart-and-soul players, or whatever you like. I'm classifying these Canucks as the top five fourth-line heroes in team history.
If you missed the first article in this installment, here's a link to the prelude: "Canucks Top Fourth-Line Heroes: #6 – #10."
No. 5: Tim Hunter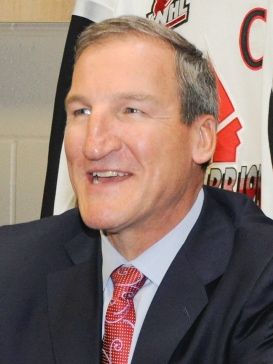 Tim Hunter is known for his days as a member of the Calgary Flames, but he spent four of the last five seasons of his career in Vancouver. With the Canucks, Hunter piled up the penalty minutes. That was his main contribution on the stat sheet, with only 18 points in 176 games as a Canuck.
His days as an enforcer were slowing down by the time he joined the Canucks. In fairness, that's like saying Jaromir Jagr isn't as good as he used to be. Hunter routinely put up over 300 PIMs in a season with the Flames. With the Canucks, he easily topped 100 PIM without playing a full season.
Hunter was an oft-forgotten part of the Canucks' 1994 team that went to the Stanley Cup Final. He didn't register a point in 24 playoff games, but he made a habit of agitating the opponent whenever possible.
No. 4: Donald Brashear
With Donald Brasher coming in at fourth, this represents a clear cutoff between the top four and the rest of the list. The remaining four players are easily the top four fourth-line heroes to ever play for the Canucks.
Brashear was a staple in the Canucks' bottom-six for six seasons. He was one of the toughest customers in the NHL throughout his career. Statistically, he enjoyed his best offensive success in Vancouver, putting up nine goals and 28 points in 2000-2001. Brashear also holds the Canucks' single-season penalty-minute record with 372 PIM in 1997-98. That was a rough season for the Canucks, but at least Brashear set one Canucks record.
Brashear enjoyed enviable longevity for someone who took so many punches throughout his NHL career, hitting the 1,000-game mark before his NHL career ended in 2009-10. Ironically, his first fight that appears on YouTube shows Brashear knocking out Hunter.
No. 3: Jarkko Ruutu
Jarkko Ruutu was one of the most entertaining Canucks players during his first six years in the league. He was drafted by the Canucks with the pick they acquired in the Trevor Linden trade, along with Todd Bertuzzi and Bryan McCabe.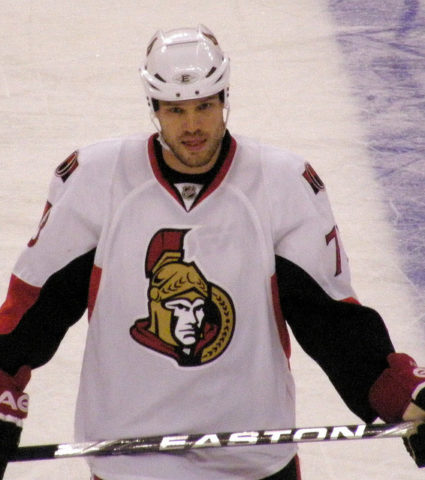 Ruutu was an energetic fourth-line player who endeared himself to Canucks fans with his tenacity, physicality and wittiness. For a bottom-six player, he was a smart and responsible defensive player. He also had a knack for playing the game on the edge, often energizing his team with a big hit or a fight.
He was a fan favourite throughout his time in Vancouver, leaving fans with many memorable moments. There isn't one better than his ultimate troll on Dion Phaneuf that's now been seen on YouTube over two million times.
No. 2: Rick Rypien
For my generation, Rick Rypien is probably your fourth-line hero. He was easily one of my favourite players during his time in the NHL. Everyone loves to cheer for the underdog and Rypien exemplified that. He played the game larger than life.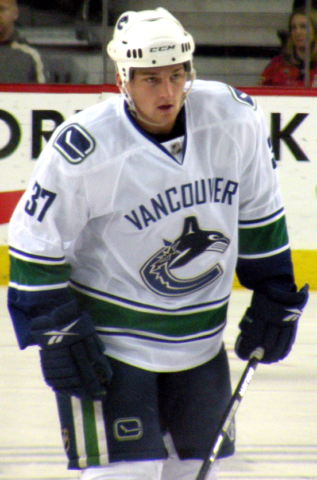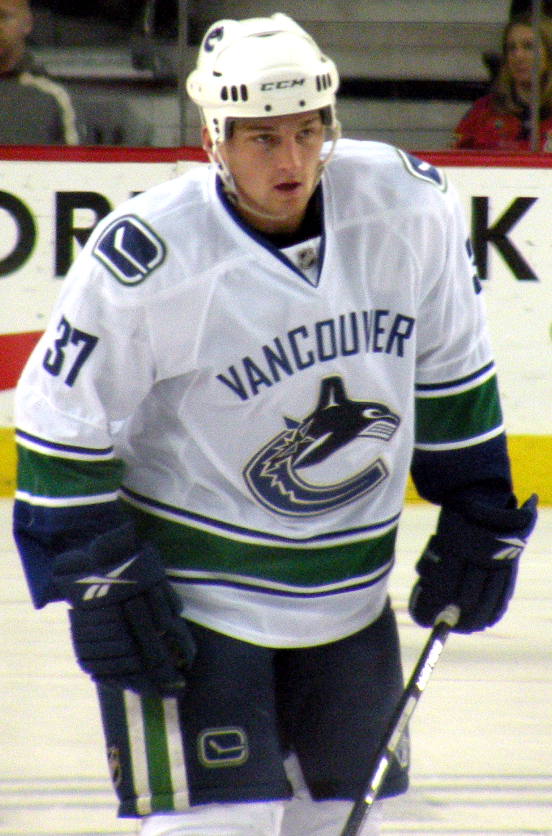 Everyone on this list lacks fear, but there wasn't someone as fearless on the ice as Rypien. He fought to make his way up to the NHL, where he enjoyed six seasons with the Canucks.
Right from the get-go, you could see something in Rypien's game. He was tenacious, but he had puck skills to go along with his energy. Rypien scored on his first shift in his very first NHL game against the Edmonton Oilers on December 21, 2005. He ended up scoring some beauties later on in his career as well.
When Rypien dropped the gloves, people took notice. It's hard to recall a fight that Rypien lost outright, likely because it never happened. It didn't matter how big the opponent was, Rypien was always a willing and fierce combatant.
Rypien's death was a tragic loss for the hockey world, but his teammates have since stepped up as ambassadors for mental illness. He's remembered in the hearts of not just Canucks fans, but hockey fans everywhere.
No. 1: Gino Odjick
Gino, Gino, Gino…
The nod for the Canucks' best fourth-line hero has to go to Gino Odjick. Pavel Bure's good friend, Odjick is the most iconic tough guy in Canucks history. He was also one of the most likable Canucks in history, and he connected with fans in a way few players have.
Ironically, he was scouted out by another guy on this list, former Canuck Ron Delorme. He saw something in Odjick while he was playing for the Laval Titan of the QMJHL. It led to Odjick being a key member of the Canucks when they went on their memorable run in 1994.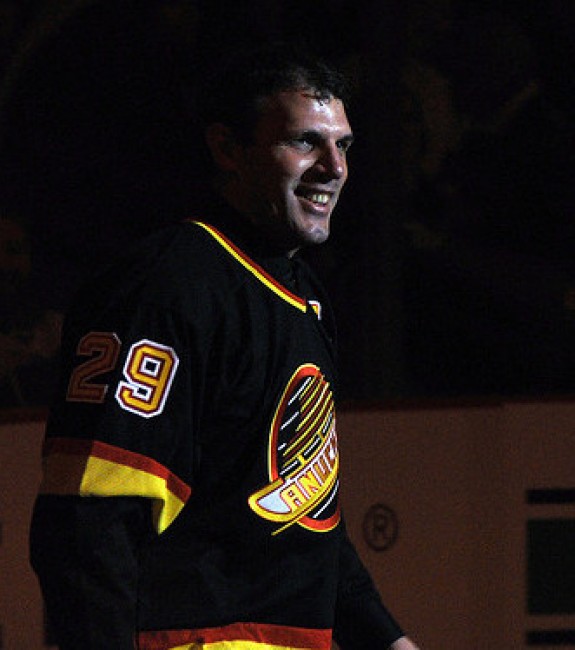 He left Canucks fans with many great moments over the years, and he was the best example of a heart-and-soul player throughout the team's 47-year history.
Odjick beat guys up on the ice with regularity, and he also beat death after being given three months left to live. The hearts of Canucks fans were broken in 2014 when they learned that Odjick had been diagnosed with a fatal heart condition. However, experimental treatment that he received in Ottawa had his illness enter remission.
For the tenacity he showed on the ice and the way he endeared himself to fans, Odjick is the ultimate fourth-line hero.