As Jonathan Marchessault left a foul-tasting impression on the hockey diehards in Winnipeg, Manitoba on Monday night, he may have given a thrill to casual hockey fans, or the fans whose teams are out of the playoffs, like me.
Marchessault scored twice in the second game of the Western Conference Final, leading the Vegas Golden Knights to a 3-1 victory over the Winnipeg Jets to even up the series at a game apiece. With the victory, the Golden Knights are just three wins away from reaching the Stanley Cup Final in their inaugural season. Veteran goaltender Marc-Andre Fleury made 30 saves in the net, bouncing back after being brutalized by the Jets just two nights before in Game 1.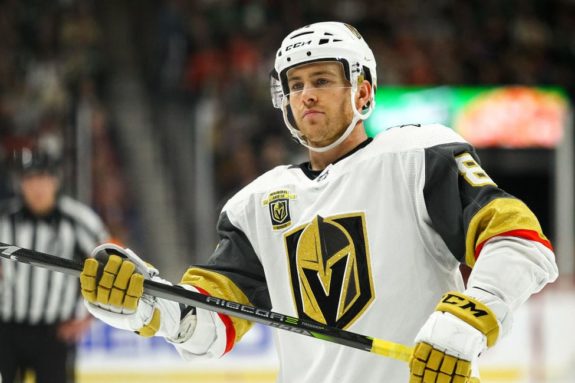 This bounce-back performance by the Golden Knights proved that this Conference Final is going to be a competitive series. For a brand new franchise that doesn't exactly play in a natural hockey city, there is something special about the Golden Knights and it's not just their black, gray and gold sweaters that might be the sharpest in the NHL (though that's part of it). The Vegas Golden Knights are an infectious team, especially in these playoffs, and it's kind of hard not to root for them.
Newer Is Always Better
OK, that might not be true, because the NHL's Original Six might be the greatest, most historic group of teams in all of sports (heck, I'm a Boston Bruins fan, America's oldest team). But expansion teams, have a way of drawing in sports fans.
When an expansion team does something special, like unleash an amazing playoff run, making it all the way to the Western Conference Final, and maybe even the Stanley Cup Final, we have a way of becoming hooked. It's hard to explain why that is. Maybe it's because we want to witness history, and seeing a team win the Stanley Cup in its first NHL season would be nothing short of incredible.
And I'm not going to lie, I was hooked on the Golden Knights as my fallback team as soon as I saw the logo and sweaters. Simply fantastic. Although, I might have a new fallback team if the Seattle Kraken come into existence in a few years.
A Brand New Life for Fleury
Marc-Andre Fleury spent a lot of years in Pittsburgh as the much-loved goalie for the Penguins. He was drafted in 2003 and entered the NHL as the league's youngest goalie at age 18. He was a member of the Penguins until 2017 – a span of 14 years. He led the Penguins to a Stanley Cup championship in 2009, diving to stop Nicklas Lidstrom (and save the Cup) with 1.5 seconds left.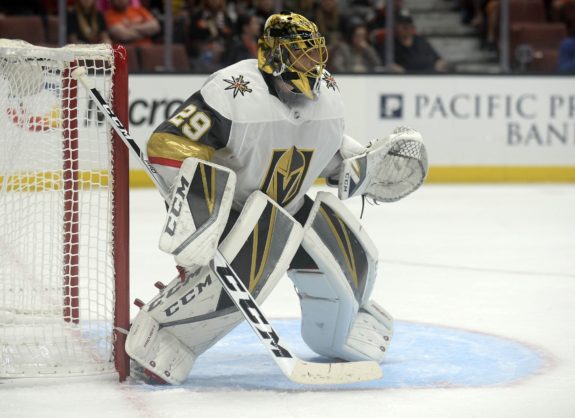 But then, the youngster Matt Murray started to emerge during the final years of Fleury's tenure in Pittsburgh. After Murray surpassed Fleury as the Penguins' No. 1 guy, helping them to back-to-back Stanley Cups in 2016 and 2017, Fleury was left available for the Golden Knights to snag in the expansion draft.
It wasn't the way Fleury imagined his time in Pittsburgh coming to an end, losing his job to a kid in his early 20s. But now his career has undergone a resurgence, as his new team is just three wins away from reaching the Final. It's great to see Fleury experience this, and it's just another reason to jump on the Vegas bandwagon.
Vegas Offers a Fresh Start for Many
Fleury isn't the only one benefiting from finding a brand new hockey life in Las Vegas. After last year's expansion draft, several players were given the opportunity for fresh starts with new teams. Obviously every member of the team's roster did, but some of the more notable ones include Marchessault, who has spent time with the Blue Jackets, Lighting and Panthers, William Karlsson (Blue Jackets, Ducks), Reilly Smith (Stars, Bruins, Panthers), David Perron (Blues, Oilers, Penguins, Ducks) and so on.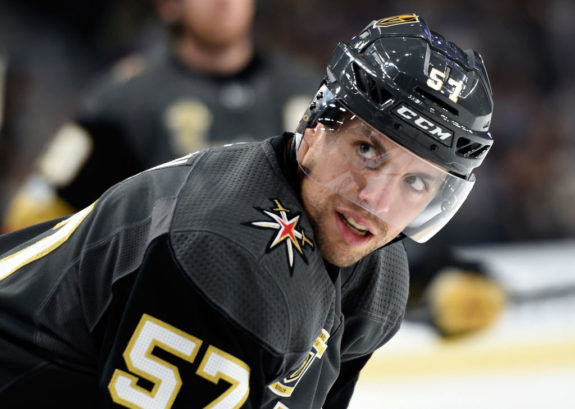 Just like Fleury, these guys all were given a new lease on their careers in a brand new home, and with each other, have found perfect team chemistry and have made a run to the Western Conference Final. If that alone isn't enough reason to root for these guys, then I don't know what is.
In Honor of the Victims
Nothing will ever be able to fully heal the effects of the tragedy that happened in Las Vegas back on Oct. 1, but sports have a special way of bringing people together. The mass shooting was one of the most devastating tragedies in history, and unfortunately, we've had a lot of those.
If nothing else, it's been great to watch the Golden Knights win for the city of Las Vegas and to do it in honor of all the people that lost their lives. Unfortunately, it can't bring them back, but winning the Stanley Cup would give the citizens of Las Vegas a big reason to smile.