Without a doubt, the Vegas Golden Knights' success is unheralded.

Of the four major leagues in North America, no expansion franchise had a .500 record in their first season. The Carolina Panthers of the NFL came closest with a 7-9 mark in 1995.
Even in the playoffs, the Golden Knights continue to bewilder their opponents. They're now 5-1 in the playoffs so far, showcasing both their ability to defend and score in bunches.
It took a special group of players to carry the Golden Knights to such a historical campaign. That included a few surprise players, who have carried them further than anyone thought possible.
Everybody on Vegas' roster has overachieved to some degree, but I'm going to try and highlight the most surprising ascensions on their roster. This list doesn't include players like Jon Marchessault, Reilly Smith or Nate Schmidt. These players have only continued to build on the success early in their NHL careers, making them more impressive than surprising.
In Smith's case, he enjoyed a bounce-back year after a down season in 2016-17. Before last season, Smith had the makings of someone who could put up 50-60 points in an NHL season.
Without further ado, here are the five most surprising Golden Knights.
Alex Tuch
Although Alex Tuch showed a lot of promise for becoming an impact NHL player, his ascension on the Knights roster is surprising.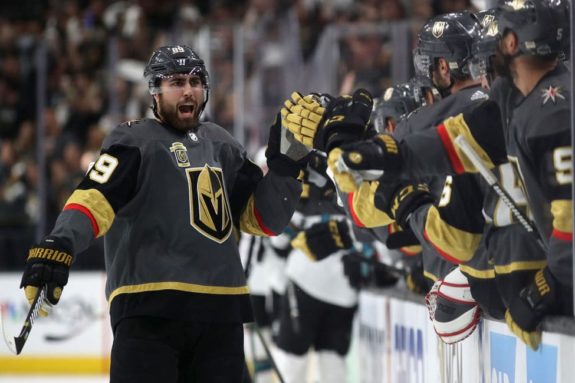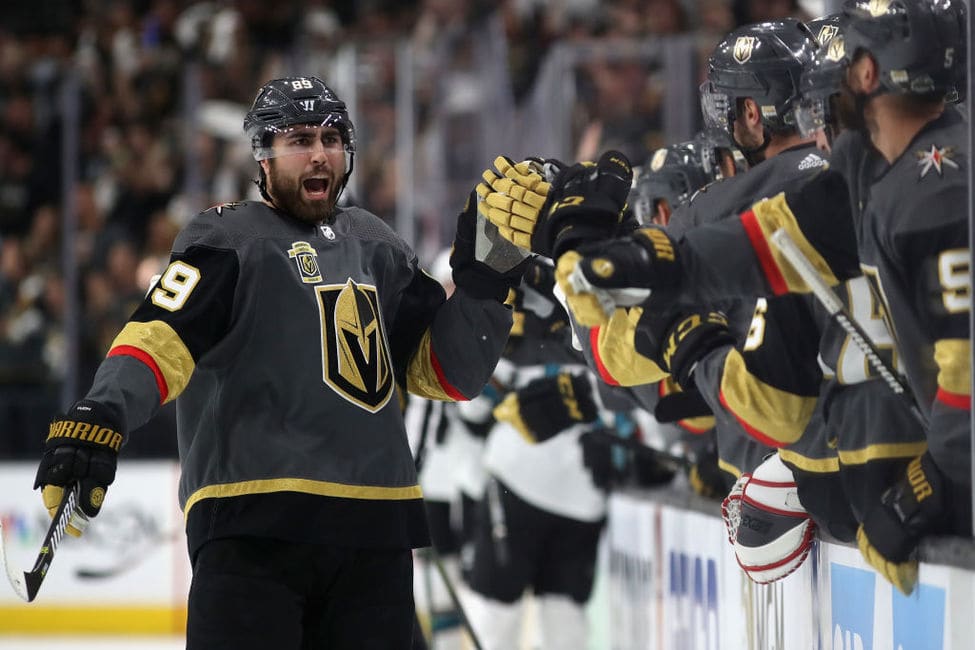 Tuch had exactly zero NHL points before being plucked from the Minnesota Wild. He went from having six career games under his belt, to finishing with 15 goals and 37 points in 78 games as a rookie.
The Syracuse, New York native started his season in the AHL. After scoring four goals in three games with Vegas' affiliate in Chicago, he earned himself a recall. The rest was history, as Tuch cemented himself as an important part of the surprising Knights. He's also been one of their best playoff performers as well, with four points in six games already.
Colin Miller
When the Boston Bruins went into the expansion draft, they were left with a choice of two Millers. Both Colin Miller and Kevan Miller were on the roster bubble. At the expansion draft, the Bruins chose to protect the more defensively sound Kevan.
Colin Miller was an offensive defenceman in the Bruins system who put up points at the AHL level, and he succeeded early on with the Bruins. Last season, Colin put up 13 points in 61 games while playing a sheltered role. With his point production matching Kevan's, the Bruins chose to protect the safer player.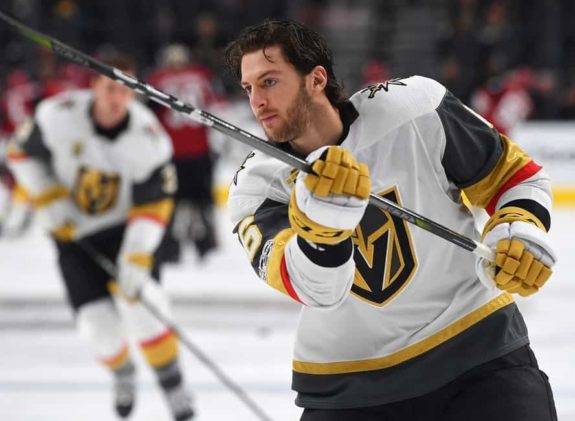 Selecting Colin was a gamble that worked out in their favour, as he exploded for ten goals and 41 points during his first season with the Golden Knights. His season is similar to that of Nate Schmidt, but Schmidt was receiving some love for his playoff performance in Washington.
Since Schmidt was a player on the rise, Miller remains the more surprising player. Miller also had more points than Schmidt despite playing more than three minutes less per night. For his stellar performance in Sin City, Miller earns a nod as the Golden Knights most surprising defenceman.
Erik Haula
Along with the Florida Panthers, no other team helped the Golden Knights' success like the Minnesota Wild.
Before joining Vegas, Erik Haula spent three seasons earning himself a spot in the NHL. In Minnesota, Haula was your typical bottom-six forward who plays responsibly and would chip in the occasional offence.
With the Wild, Haula had previous career-highs of 15 goals and 34 points. He would go on to annihilate both of those totals with the Golden Knights.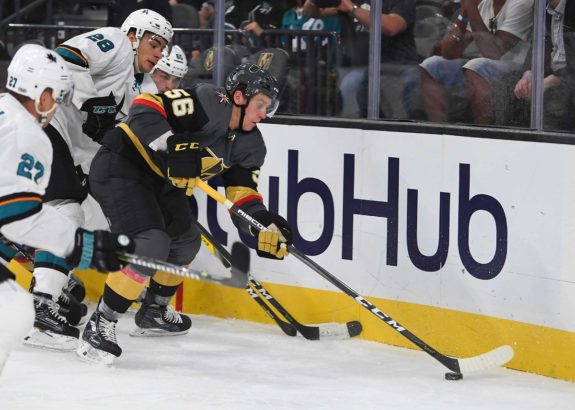 Haula ended up with 29 goals and 55 points by the end of the regular season. The main reason behind his uptick in scoring? More power play time and opportunities overall. Haula had a previous career-high of 13:49 ice time per game with the Wild. In Vegas, he was averaging more than 17 minutes per night.
On the power play, Haula had two goals and one assist with the man advantage in 266 career games in Minnesota. In Vegas, he was one of the league-leaders with 12 power play goals and 19 power play points.
David Perron
David Perron embodied the kind of middle-six contributor you find in expansion drafts when he was taken from St. Louis. After joining his fifth team in four seasons, it was hard to predict that he would have this kind of outburst in Vegas.
Perron was one of the leaders on Vegas this season with 66 points in 70 games. While some might have believed his game was trending downwards, Perron did everything he could to destroy those notions.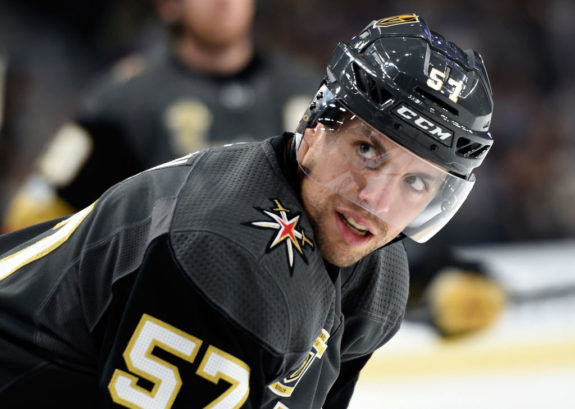 Even though Perron turns 30 in May, his 66 points were a career-high. It was also only the third time in 11 NHL seasons that he even crested the 50-point plateau.
Increased opportunity helped Perron, but seeing him put up nearly a point-per-game was nonetheless a surprise. He's been a leader both on and off the ice for this young franchise.
William Karlsson
There was never any doubt about the biggest surprise on this roster. What William "Wild Bill" Karlsson provided for the Golden Knights this season goes beyond comprehension.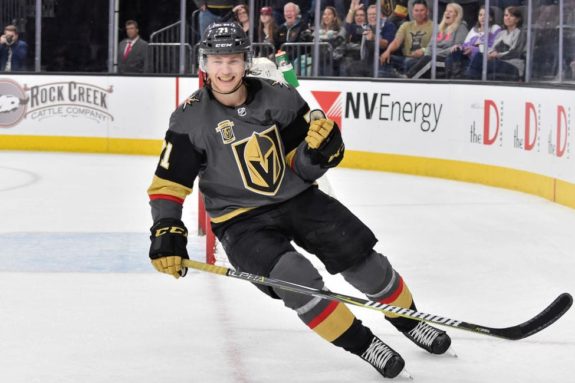 With the Columbus Blue Jackets flush with young talent at centre like Alexander Wennberg and Pierre Luc-Dubois, Karlsson became expendable. Karlsson was a good young player, but the words "game-breaker" didn't seem to be associated with the player. 18 goals in 183 career games is evidence of that.
Instead, Karlsson went on to become the NHL's biggest surprise of 2017-18. His 43 goals trailed only Alex Ovechkin and Patrik Laine. For the Golden Knights, he became the superstar that the franchise desperately needed. Although some might point to a high shooting percentage and scream "regression," there's no doubt that Karlsson's historic season will be remembered for years to come.
KPU Journalism Graduate. Trevor has been writing for The Hockey Writers since October 2014. He has contributed articles related to the Ottawa Senators, Vancouver Canucks, and other issues/stories regarding the game of hockey. Trevor currently lives in White Rock, B.C.