The anticipation of the Vegas Golden Knights inaugural season is coming to a slow boil as the start of training camp is roughly seven weeks away. What started as a myth is going to become reality this fall – a professional sports franchise in Las Vegas.
The roster has been selected, now it's Knights head coach Gerard Gallant's responsibility to identify which young players (excluding draftees) have the potential to become the face of the franchise. The Knights have options. Some may fit better than others, but all have the talent to succeed.
Schmidt Has the Offensive Tools
The first candidate is Nate Schmidt who has the tools to be dominant on both ends of the ice. His time with the Washington Capitals confirmed the potential, but Vegas hopes Schmidt's game grows beyond what he has shown in limited playing time.
This past season, Schmidt scored only three goals and 17 points in 60 games, but he did average close to 14 minutes per night. He remained a solid contributor even after losing his place in the lineup to Kevin Shattenkirk, who the Capitals acquired near the trade deadline. Schmidt accepted his new role and prepared himself to be ready when his name was called.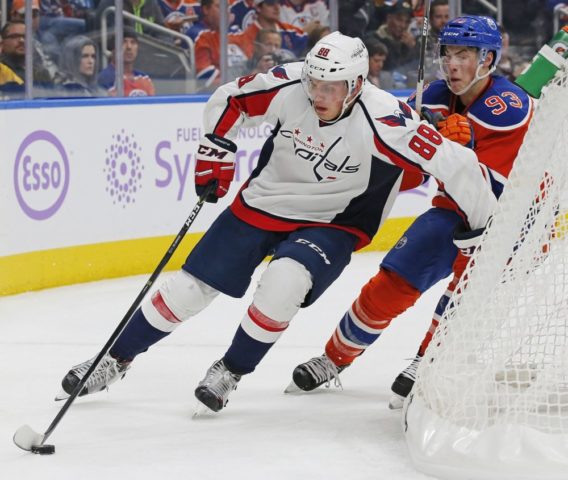 Skating is his best asset, and the Golden Knights' hope is that he has gained enough confidence to join the rush up ice as an offensive-minded defenceman. So far, Schmidt hasn't made an impact in the scoring column like a top-four defenceman, but his ability to move the puck does justify more playing time.
If he's poised for a bigger role next season, then Schmidt must improve his overall offensive game. That means getting better at recognizing the opportunities to jump in offensively or get back quickly to defend the net. If Schmidt can take the next step in his game, then he will make an impact in Las Vegas next season.
A Capital Loss
The Capitals suffered a major loss on expansion draft night as Schmidt was expected to take on a major role on their blue line next season. The coaching staff loved his professionalism in accepting a diminished role after the Shattenkirk trade last spring.
It's astonishing to believe the Caps couldn't make a sufficient trade offer to entice Vegas from taking Schmidt in the expansion draft. Maybe, they used all of their trade assets to acquire Shattenkirk that there wasn't anything left in the cupboard to get a deal done. Time will tell if exposing him was a smart or bad decision.
Relationship Between McPhee & Schmidt
Let's not forget that Golden Knights GM George McPhee was in charge of the Capitals when the team signed Schmidt as an undrafted free agent from the University of Minnesota in 2013. The familiarity and his development at the NHL level made Schmidt an easy choice in the expansion draft for McPhee.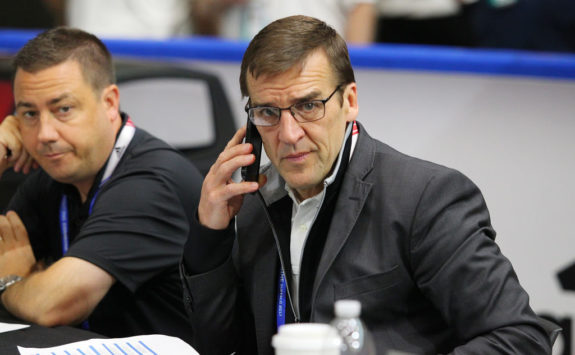 Gallant won't put undue pressure on Schmidt by setting unrealistic goals for the coming season. Yes, he's looking for a fast, puck-moving defenseman, but Gallant is willing to accept a reliable, minutes-eating blueliner because they're hard to find in today's NHL.
The biggest question heading into training camp this year is if Schmidt's on-ice skills will manifest because the word "potential" must be removed from the conversation in describing him at this stage of his career. It's time to make an impact in games and become the face of the franchise.
Schmidt has earned the opportunity, now its time to perform.