The NHL's newest expansion team, the Las Vegas Golden Knights are doing exceptionally well this season. Never before has an expansion team hit the pave running this fast. The Knights look like a real western conference team; a team that's increasingly described as defensively sound. As of last night, they're ranked first with the fewest goals scored against.
Over the summer's expansion draft, the team was allowed to pluck one player from each NHL roster who met the exposure requirements and who wasn't protected. The Pacific Division expansion team made other deals which allowed teams to protect more players in exchange for draft picks. When it came to the actual draft, the Golden Knights selected three first-round picks, two second-round picks and seven more players in later rounds.
Their first draft in history will hopefully help them out a few years down the road. No one expected the team to be ranked fifth overall in the standings by their ninth game into the season though.
Depth on Last Line of Defense
Interestingly, the team's starting goalie, Marc-Andre Fleury, and backup Malcolm Subban have both been injured early in the season and as a result, youngster Oscar Dansk, a Swedish-born netminder drafted in the 2012 Draft at no. 31 (second round) by the Columbus Blue Jackets, who's spent the last two seasons playing in the Swedish Hockey League (SHL), is giving the Golden Knights exactly what they need. With a goals-against average (GAA) of 1.34, Dansk already has a better GAA than both Fleury and Subban.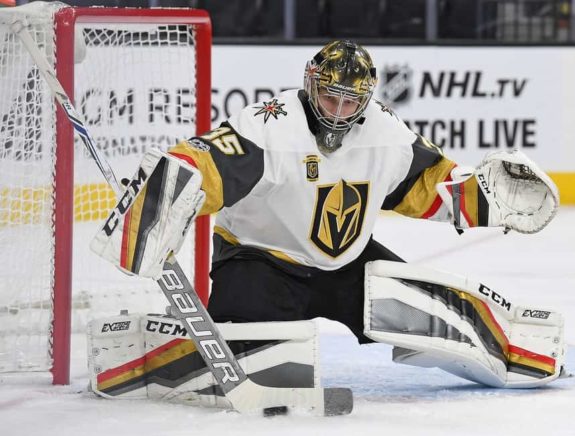 Having depth on the last line of defense isn't the only reason why the Golden Knights have been performing so well though. As mentioned earlier, they're strong on defense and we know this because they rank sixth overall for fewest shot attempts against – even the LA Kings have nearly 70 shot attempts against more than them.
Strong defense is an area of proven success for general manager George McPhee and we can see that in some aspects of his drafting history.
McPhee's Drafting History
When McPhee accepted the coveted challenge of managing a new franchise, he hadn't been working in any sort of NHL capacity for a year. He had spent 17 seasons as the GM and Vice President of Hockey Operations for the Washington Capitals which was enough experience to land him the job.
During his time in Washington, he was responsible for drafting 148 prospects, 22 of which were first-round picks. In this day and age of hockey, being able to build through the draft is imperative for teams expecting to become playoff contenders. Obviously, it's far too early for McPhee to see any real payouts from his first draft class in Vegas but this is actually a good thing because he really wasn't that great at drafting – even when it came to picks in the first round.
Only 12 of his 22 first-round picks turned out either half decent or really great: Alex Ovechkin, Nicklas Backstrom, Marcus Johansson and Filip Forsberg being the great picks and Jakub Vrana has the potential to join that list.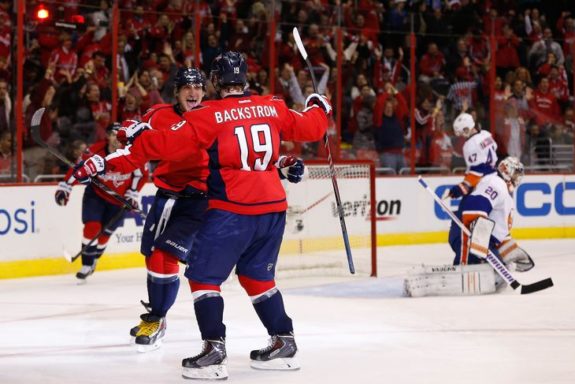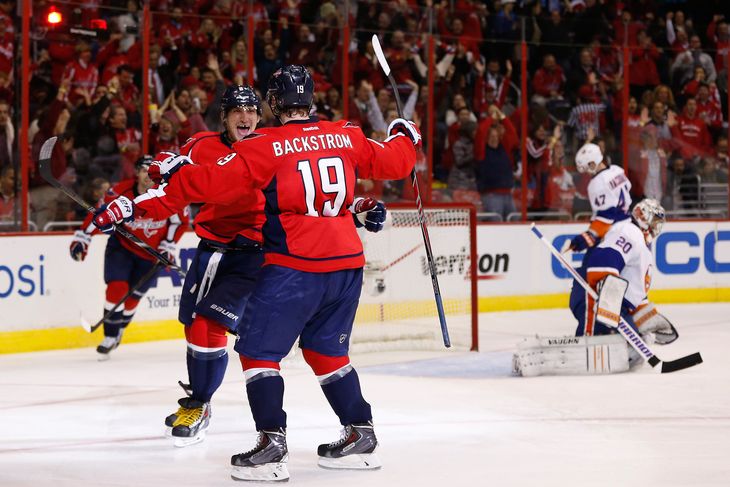 McPhee & Defense
Where McPhee's keen eye comes into play is in his ability to evaluate and identify elite defensemen. If we look at each team's defensemen who's point-per-game-played (P/GP) rates are equal to or higher than 0.50, the Golden Knights have four out of eight defensemen with P/GP rates that high. Only one other team in the league has that many blueliners with point production rates that high – the Toronto Maple Leafs, surprisingly.
The Detroit Red Wings have one out of seven defensemen with a P/GP rate equal to or above 0.50 – Mike Green, another McPhee draft pick, and the Capitals have one out of eight – John Carlson, also another McPhee-picked defenseman.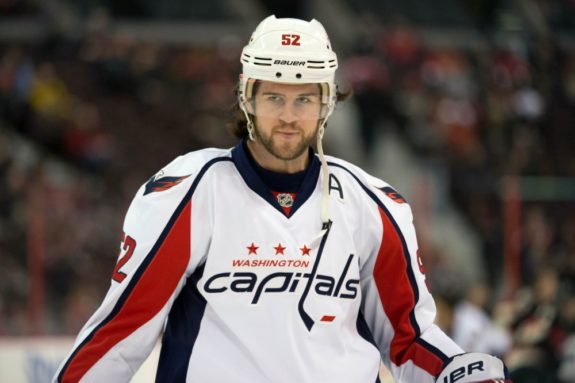 Does it really come as a surprise that he knew defenseman Will Butcher, the fifth-round pick from the 2013 Draft who's now playing for the New Jersey Devils as a rookie with 11 assists in his first 10 NHL games, would become a prized possession? No wonder Butcher had narrowed down the Golden Knights to one of his top four teams of serious interest. McPhee obviously made him feel like a wanted man.
Over the last two decades, McPhee has been leaving his mark throughout the league by choosing elite defensemen who end up playing in big puck-moving roles, regardless of what team they're on. None of his defensemen has become prolific goal-scorers but many of them have notched record-high numbers in assists – Justin Schultz, Carlson, Dmitry Orlov, Green, etc.
Although a lot of these veteran defensemen have already reached their primes, hockey fans can look forward to a new era of McPhee defensemen who're already having a dramatic and immediate impact on the league in a record-short period of time.
I'm a Hockey Journalist based out of Barrie, Ontario, a Contributing Writer for The Hockey Writers covering OHL, and NHL prospects with an insatiable thirst for all things LA Kings, and PR gal for Abel Sports Management.