The New Jersey Devils may have hit another jackpot when they signed defenseman Will Butcher late last month. Butcher was the post-season's most coveted free agent, winner of the 2017 Hobey Baker award, captain of the 2017 Frozen Four championship team, winner of the NCHC Offensive Defenseman of the Year award and was named as USA Hockey's College Player of the Year. Although he's just a fifth-round pick from the 2013 Draft, Butcher's been playing like an All-Star and has landed a first-round pick reputation along the way.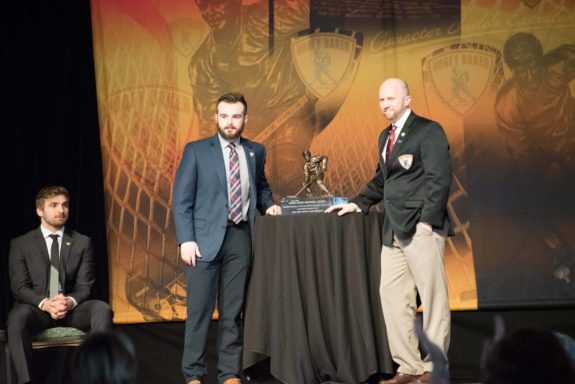 Butcher Plays at Sabres' Prospect Challenge
He dazzled scouts and fans at the 2017 Prospects Challenge against the Pittsburgh Penguins at the HarborCenter in Buffalo, NY. In preparation for the 2017-18 preseason, Devils prospects, including Butcher, the 2017 Draft's first overall pick Nico Hischier and first-rounders John Quenneville and Michael McLeod were invited to play in the Challenge, hosted by the Buffalo Sabres.
Although Butcher disagreed about his performance in Saturday's game, admitting he didn't have too much jump in his step, he was playing against a team whose coach had just won the last two Stanley Cup championships. "I just felt like I wasn't getting on pucks like I usually do," he told The Hockey Writers in a postgame interview.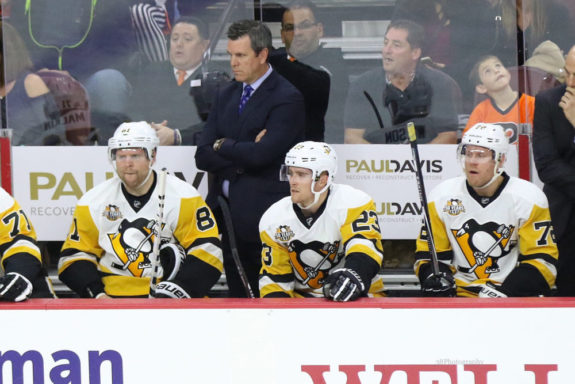 Butcher's a well-educated young man and probably has a knack for self-assessments. After all, four years of university will do that to a person. But his assessment of the Penguins may be a better indicator of what the Devils have to worry about come the 2017-18 regular season.
I think they [Pittsburgh] just played a really well system, they had five guys in the picture all the time. They were always moving their feet or on top, they weighed down space really well, they played a really good game. – Will Butcher
Factors Contributing to Butcher's Decision
The Penguins obviously know what they're doing when it comes to winning hockey games but Butcher feels the same way about the Devils too, which is why he agreed to sign with them in the first place.
Choosing to go with the Devils wasn't a quick decision. In fact, once he hit free agency on Aug. 16, 2017, 10 teams had their sights set on him. "There was probably about 10 and then I had narrowed down to four and took visits to four of them," he said.
Aside from the Devils, Butcher put some heavy consideration into signing with either the Sabres, the Los Angeles Kings or the newest expansion team, the Las Vegas Golden Knights. Each of those teams has their own appeal. The Sabres are in full-blown rebuild mode and the Golden Knights are a brand new NHL team with a brand new arena.
The Kings haven't quite launched a rebuild yet but their reputation for giving their players the royal treatment isn't an easy thing to turn away. "Yeah, LA was just — they treat their guys great," he said. "Their resources are off the charts, you know, and they're great guys. GM Rob Blake and Mike Futa, those guys were just great, and I had a great visit there and the culture there is really great and so, that was it."
The culture of the Devils organization was a tad more enticing. When asked why he chose the Devils over the other three notable candidates, he said, "I thought I fit in better," said Butcher.
I just really clicked with coach Hynes, and what they want to do here, and just Shero, you know, I see all of the young talent that they have and I felt like I wanted to be a part of that. – Will Butcher
Devils head coach John Hynes may be the number one factor in Butcher's decision to sign the two-year, entry-level contract worth $925,000, with an additional $850,000 in annual bonuses. Interestingly, when asked if he'd known Hynes for a while, he replied, "I have not actually, No. I just met him. I know his track record and stuff like that, he coached at the NDTP. But no, he's a great hockey mind. I just clicked with him on my visit and I made my decision to come here."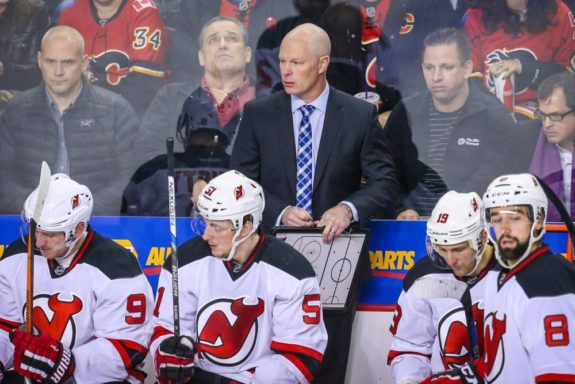 Hynes May Not Be the Only Factor
Hockey fans and experts believe that another reason for Butcher's choice is that he'll get some NHL games to play in this year. It may seem out of character for the Devils, but it is the reason why some teams didn't bother talking to him at all.
This was the case with the Chicago Blackhawks, which is puzzling considering their uncertainties on defense coming into the season. The Blackhawks opted not to talk with Butcher which was also a surprise because of the similarities between the Pioneers' style of play and the Blackhawks' style. Both teams utilize a high-energy, quick passing and strike-often system, and both used this system to win their league's championships.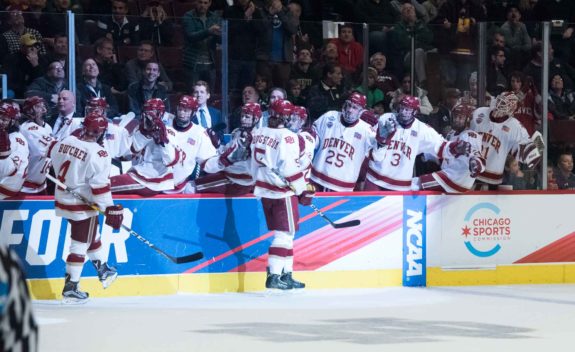 Well, Butcher is a left-handed shot and according to blackhawkup.com, the Blackhawks are knee-deep in lefty's on the blue line so the addition of another left-handed defenseman would be for the future and not now.
It goes without saying that collegiate players with impressive resumes who don't sign with their draft team after their senior year have a lot of power these days. They're about 21 or 22-years-old and have spent a lot of time developing in the NCAA, a league that's increasingly mimicking the parity in the NHL, and is proving to be an effective development league, especially for defensemen. Furthermore, they're cost-effective and for a league that's feeling the harsh realities of a strict salary cap, entry-level contracts are giving teams the opportunity to snatch up talented young players at affordable prices.