When it comes to making the NHL playoffs, there's a number of factors that contribute to a team actually making it. Obviously, the most important factor is scoring goals and there are certainly some teams out there with some avid goal scorers. But there are other factors as well — factors that include the abilities of special teams, goaltending, defensive responsibility and chemistry among players, etc. At some point after a rebuild has begun, though, there tends to be a tipping point. A point in time where the snowball effects of several good moves are finally big enough to make real change.
For the New Jersey Devils, a tipping point is just around the corner. With major acquisitions like Taylor Hall and Marcus Johansson, winning the first overall pick in the 2017 NHL Draft Lottery, the good fortunes bestowed upon defenseman Damon Severson and the likability of head coach John Hynes, the Devils are on their way to better times.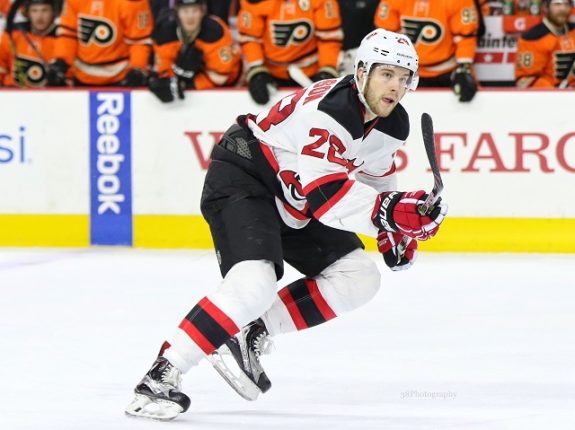 Among the list of positives though, are some confusing negatives, and perhaps the most confusing is Pavel Zacha. Drafted in 2015, the 2016-17 season was Zacha's rookie year. However, for a forward selected sixth in a deep draft, his point production was subpar, having only eight goals and 15 assists in 71 games. It's become a wonder as to why the 6-foot-3, 214-pound center/left-winger has not had a bigger impact on the team, as his size, speed and stick handling skills projected him to be a lethal offensive weapon.
For a team that's in such desperate need of top end help, Zacha was expected to contribute more to the score board. He was expected to have a snowball effect that should have impacted the team by now.
But expectations for the young forward were not met.
As it turns out, though, Zacha may be everything he was expected to be but has yet to be given a role to fulfill his number six overall obligations.
Are Zacha's Point Clusters Indicative?
By taking a look at his game logs, we'll notice the majority of Zacha's points were scored in clusters, which isn't typical scoring behavior for anyone. So the question now becomes why? Why were six out of his eight goals scored during a 32-day window (from Jan. 17 to Feb. 18). Furthermore, why were another seven of his 15 assists registered between Mar. 11 and Mar. 31?
These point trends suggest there were environmental factors at play here — factors outside of Zacha's control. First, we can look at who was on the ice with him when he scored these goals. Severson was on the ice with him for six out of eight goals and for four of these goals, Zacha was playing on the same line with P.A. Parenteau and Adam Henrique or Parenteau and Jacob Josefson. Interestingly, Zacha only played on these lines for a small percentage of 16 games.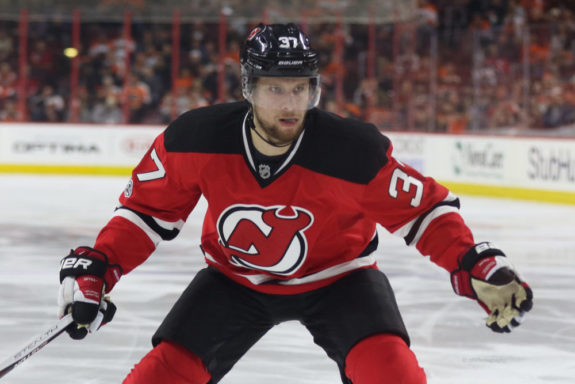 But what's more interesting is who wasn't playing in these games at all.
When Beau Bennett got injured during a game against the Montreal Canadiens on Jan. 20, after blocking a shot, he was out with a lower-body injury for the next nine games. During this time, Devante Smith-Pelly also missed seven games and Vernon Fiddler had just been traded. This is when Zacha scored seven points, four of which were goals. In fact, it was right before, during and after this nine-game window when Zacha scored a goal nearly every other game.
By the time March came around, Smith-Pelly got injured, along with Michael Cammalleri and Josefson. Sergey Kalinin and Parenteau were traded and although Zacha didn't score any more goals for the remainder of the season —  perhaps because his prone-to-make-him-score line mates were gone — he did go on to get an assist per game for six games in a row.
And it wasn't just these periods that key players were missing. On Nov. 12, 2016, Hall got a knee injury during a game against the Buffalo Sabres and underwent arthroscopic surgery for a torn meniscus. As a result, he missed the next seven games, and during this time, Zacha got three points.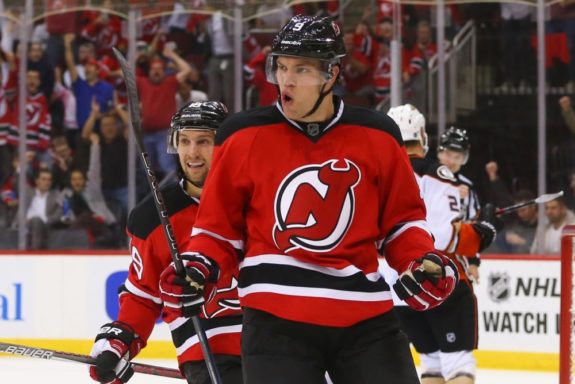 Throughout the whole season, when the Devils' key players weren't in the lineups, Zacha was given their bigger roles to play in. And with center Travis Zajac set to miss four-to-six months after his surgery to repair a torn pectoral muscle, Zacha may continue to find himself playing in these bigger roles. After all, of their current roster forwards, Johansson and Brian Boyle were the only two forwards to actually increase their point production from the 2015-16 season — although that may just be because they didn't play for the Devils last year.
Opportunities Lie Ahead
If this is happening to Zacha, how many other guys is it happening to? How many other players are capable of contributing more to the score board than what they've been contributing thus far but were perhaps prevented from doing so due to their surroundings?
Heading into the 2017-18 season without forwards Parenteau, Josefson, Kalinin, Fiddler and Boucher, the Devils' front end is looking drastically different already. And the team's pool of prospects is deep with forwards, although none appear to be NHL-ready yet. So how many rookies will Hynes really start off the upcoming season with? Nico Hischier? Michael McLeod? John Quenneville? Miles Wood isn't a rookie since he played in 60 games last year but even he doesn't have a secured spot on the roster yet.
Opportunities on this roster are indeed flowing but what makes more sense than maintaining their current system is implementing a different style of hockey. One which produces an optimal amount of goalscoring chances for guys like Kyle Palmieri, Johansson and Hall to tap into. One that allows the younger up-and-comers like Zacha, Hischier and perhaps Michael McLeod to gain bigger-role experiences sooner rather than later.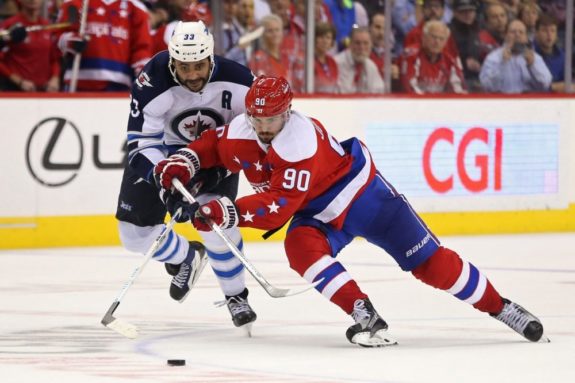 This means the 2017-18 season should have a lot more consistency in their lineups and with so much media attention, they're going to have a spotlight on them at all times. With several high-profile trades over the last two seasons and the first overall pick of the 2017 Draft, Hynes' time for trial-and-error is nearly up.
In the wake of Zajac's absence and Johansson's arrival, along with all of last year's trades, Zacha too, may finally have his tipping point. Quenneville now has the opportunity to give his family name a more prestigious reputation and Hischier could become the new face of the Devils, just like Auston Matthews did for the Toronto Maple Leafs and Connor McDavid did for the Edmonton Oilers. Similar to these two teams, the Devils could do a complete 180 and start shooting up the NHL standings over the next two seasons.
I'm a Hockey Journalist based out of Barrie, Ontario, a Contributing Writer for The Hockey Writers covering OHL, and NHL prospects with an insatiable thirst for all things LA Kings, and PR gal for Abel Sports Management.