With training camp around the corner, the Washington Capitals find themselves with questions. Can their young, promising prospects fill the voids on their main roster left by high-scorers like Marcus Johansson and Justin Williams? And more importantly, if they can't, what's the next step?
For general manager Brian MacLellan, the answer lies in professional tryouts. Washington signed defenseman Jyrki Jokipakka to a PTO Tuesday and also gave winger Alex Chiasson a training camp tryout Saturday. With both of these players locked in for camp and the preseason, they will certainly help the team in a number of ways, even if their time with the Capitals may be only temporary.
Alex Chiasson
When it comes to the Capitals' forward lines, Chiasson is bound to provide a lot of help and seems like a perfect fit for their lineup. Not only is he a right-hand shot who can add more to the right side, but he plays well at both ends of the rink.
The 6-foot-4, 208-pound winger is a solid two-way player; he takes great care of the puck and rarely turns it over. He had 32 takeaways for just 22 giveaways this past season, and he is able to backcheck effectively on even strength and serve as an asset on the penalty kill.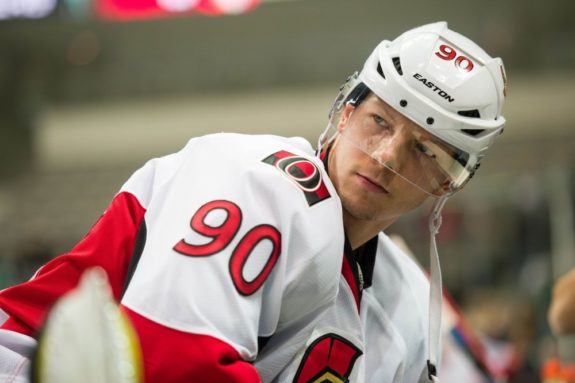 Not only that, but he brings a lot of offensive acumen to the table. The 26-year-old boasted an 11.5 shooting percentage and showcased a strong and accurate shot this past season. In addition, he has great possession metrics and has great vision and ability, which helps him dominate his opponents and makes him a more valuable asset at the NHL level.
With the Capitals, he seems like a candidate for the bottom-six, and likely the third line. He will show a lot of chemistry with players like Lars Eller and Brent Connolly, and though he may not put up numbers like Williams' or Johansson's, he has five seasons under his belt and knows how to make an impact. To add to that, he can bring a strong two-way style to Washington's offensive-minded lineup, and in return, he can learn more when it comes to discipline and improving on his scoring ability.
Jyrki Jokipakka
Though Jokipakka got limited playing time last season and had just one goal and six points in 41 games split between the Calgary Flames and Ottawa Senators, he has potential to bring more to the Capitals' blue line than expected during his tryout.
Washington has an arsenal of puck-moving defenders who can contribute and put up totals, but they also need stay-at-home defensemen like Jokipaaka to balance out their d-corps.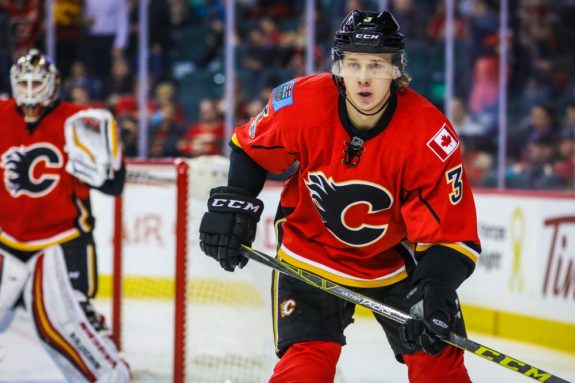 The 6-foot-3, 215-pound blueliner is huge and is an absolute force in his own zone. He plays a safe and disciplined game in his own zone, and for him, mistakes are rare to come by. Not only that, he uses his size to his advantage, usually when it comes to his reach and winning battles for the puck. Additionally, he can move the puck well, even though he doesn't jump up in the rush often, and he plays well with and without the puck.
Still, if he wants a chance at making the Capitals roster over prospects like Christian Djoos, Madison Bowey and Lucas Johansen, he needs to add more to his game. He is not the most physical presence on the ice, and he cannot contribute much on the forecheck — and both of these factors hurt his overall value. Additionally, Jokipakka also needs to work on his speed and skating, avoiding turnovers, stacking up with his opponents and ultimately, taking better care of the puck.
In the end, he will likely provide stability on the Capitals' backend as the potential seventh defender. He has a wealth of NHL experience and shows a lot of upside, and still has room to develop his game. Perhaps a change of scenery will help him add to his impact at the highest level of hockey.
The Logic Behind Tryouts
Looking at PTOs, it is easy to see that they are the bread-and-butter of the latter stages of free agency. When a team nears the start of the year and realizes they may need more depth or insurance on their roster, they sign a player to a tryout. And the best part about it is that it's a win-win situation for both the organization and the player.
For a team, it's a low-risk, low-commitment signing. For little-to-nothing, teams can bring in utility players to prove their worth, and if it works out, they can commit later. If not, they can move on. There aren't many consequences, and it also creates more internal competition, which can help raise determination and effort in training camp.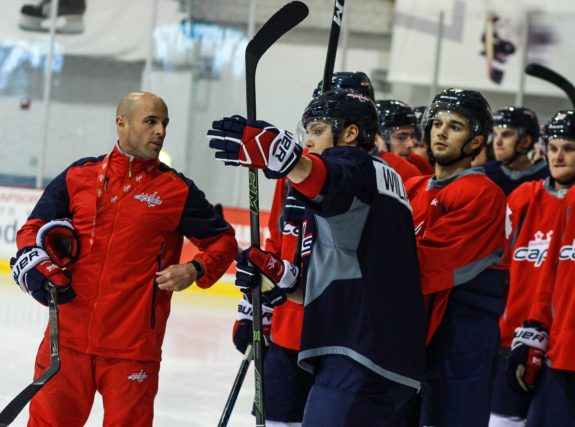 As for the players, PTOs give many the chance to show their impact and potential and that they are still deserving of an NHL roster spot. Also, if they can't find a team that will lock them up to a contract, a tryout gives unsigned free agents a chance to play and turn heads, which may eventually lead to a longer contract.
In addition, when teams sign more players to PTOs, it creates competition, especially when it comes to prospects trying to make the step up. If they have to compete against players on tryouts, they will have to work harder and put in more effort to show that they can bring more to the table. This added competition ultimately leads to more determination and also showcases everyone's full potential.
For Washington, tryouts make sense. They don't have very much cap space, and though their prospects show a lot of potential and upside, no one can know that they will immediately step up, adapt to the NHL and fill big skates on the forward lines and defensive pairings. Not only that, there are spots up for grabs on the top-6 up front, as well as the top-4 on the backend, and these roles may take more than rookies to fill. And that's where, ultimately, players like Chiasson and Jokipakka come into play.