In today's edition of the Rumor Rundown we take a look at the Detroit Red Wings, Edmonton Oilers and Buffalo Sabres.
Detroit Red Wings Making Moves?
Elliotte Friedman was recently on Sportsnet 960 and was talking about how the Detroit Red Wings might be active on the trade market as they begin the rebuild of their franchise. Friedman noted that Mike Green is in the last year of his deal and if he has a good season could peak a lot of interest around the NHL.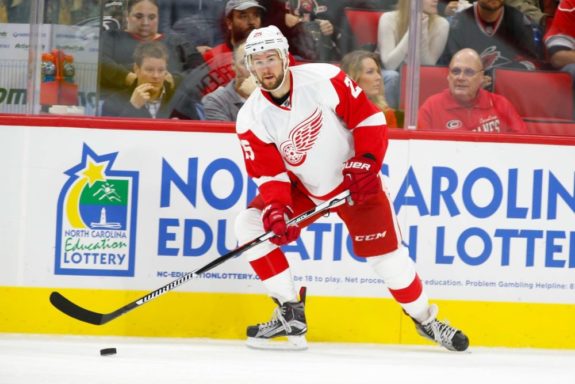 A puck-moving offensive defenseman with the skills to run a power play and still play decent minutes is an attractive quality on the NHL trade market and could fetch the Red Wings a decent return. That Green only has one more year before unrestricted free agency also opens him up to teams who might not otherwise have had the means to commit to a deal.
Friedman also speculated that Green might not be only player teams are interested in. Riley Sheahan had a disappointing 2016-17 season with only 13 points in 80 games and plus-minus – 29.
"I'll tell you this: I wonder about a guy like Riley Sheahan, if he gets dealt," continued Friedman. "There are a lot of people who really think that last year it was not that guy, that there's a lot more there. I think even the Red Wings felt there was a lot more there.
Detroit Red Wings analysis: Riley Sheahan must shake off awful season #RedWings https://t.co/G93RT49Rdb pic.twitter.com/g644kyN20B

— Red Wings Report (@redwings_fanly) September 3, 2017
Slepyshev Injury an Omen For Oilers?
Anton Slepyshev injured his ankle in a training accident and it is being reported by Sportsnet's Mark Spector that Slepyshev could miss the Oilers entire training camp and potentially the opening of the season. Meanwhile, the Edmonton Oilers have said that the injury is not serious.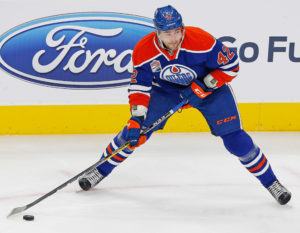 The Oilers were already thin at right wing and Slepyshev was expected to play some minutes in the team's top six. If he's injured for any real length of time, Edmonton will have to hope someone inexperienced steps up or they may need to consider an option at right wing. There are still a variety of wingers available, however, most are aging veterans the team has eliminated from their interested list.
If Slepyshev is back for the season opener, (which it appears he will be) what this may be more a sign of, is how fragile the team is at his position. One or two injuries could leave the Oilers exposed at right wing and for a team looking to get back into the 2017-18 postseason, a little insurance might not be a bad idea.
Brian Gionta Undecided
John Vogl of the Buffalo News is reporting that Brian Gionta wanted to re-sign in Buffalo but it doesn't look like that's going to be an option. He's currently deciding where he'll play and has been contacted by a number of teams.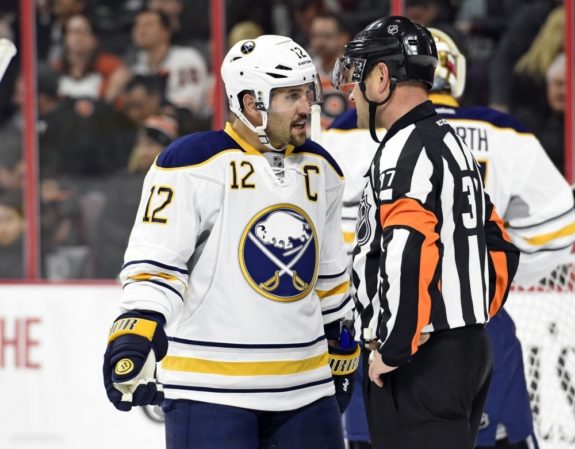 His preference is to stay in the Eastern Conference where he's laced up the skates his entire NHL career. For now, Gionta has plans to play and is preparing like he'll be heading into the regular season as normal. If he doesn't make up his mind or an NHL team doesn't provide the offer he's looking for, there is a possibility he heads to USA Hockey so that he can play in the Olympics.
Now 38 years old, Gionta put up 35 points in 82 games for the Sabres last season.