Despite a record-breaking season full of trophies, milestones, and unbelievable stories, the season ended in a way that has become all too familiar for the Washington Capitals: with a disappointing, heartbreaking exit in the second round of the Stanley Cup playoffs.
With only weeks before training camp and not too many changes left to be made, the Capitals are ready to bounce back stronger than ever, and this time, they hope to finally capture the opportunity and win their first Stanley Cup. With a deep team, strong summer additions and determined players up and down the roster, Washington is poised for yet another league-dominating performance in 2016-17.
Capitals 2015-16 Record: 56-18-8, First in Metropolitan Divison
Offseason Moves
Washington did not make too many changes this offseason, but surely enough, the moves they made were smart ones that only made the team stronger. They acquired their third-line centre in Lars Eller, after making a trade with the Montreal Canadiens at the 2016 NHL Entry Draft.
In free agency, the Capitals continued their mission to strengthen the bottom-six lines, signing forwards Brett Connolly and Brad Malone to add more depth. Washington also inked prospect and centre Zach Sanford to an entry-level deal, and he will look to make the cut out of preseason.
As for re-signings, the team came to terms with forward Marcus Johansson, signing him to a three-year extension worth $13.75 million. The one piece of unfinished business was RFA defenseman Dmitry Orlov, who remained without a contract until just recently.
Key Roster Additions
Lars Eller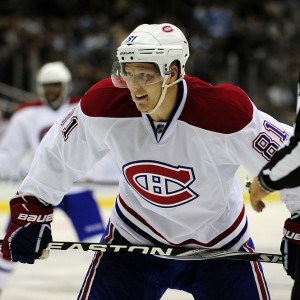 Obviously, the most important acquisition of the offseason was the addition of Eller. The one thing that came back to bite Washington last year was their lack of a third-line centre.
They tried to fill the role by signing Mike Richards, but he never lived up to great expectations. Jay Beagle put up a strong fight but needs to continue to battle and become a competitive, strong skater in that position.
Eller is able to score points, play a strong, two-way game and be a physical presence. He is exactly the player that the Capitals need on the checking line, and can create opportunities while being an asset on the backcheck.
With Eller, Washington has a stable centre who can win draws, battles along the boards and even show some physicality. He is the ideal match for their open spot on the third line.
Key Roster Losses
Jason Chimera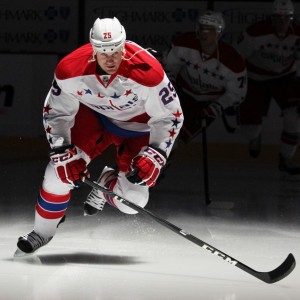 After seven strong seasons with the Capitals, Chimera, and the team decided to part ways. He'll now be suiting up for the New York Islanders. Though Washington's offense runs deep, they will have a hard time replacing everything Chimera brought to the ice.
First off, Chimera lived up to his nickname of "Ice Cheetah." The 37-year-old winger was not only one of the fastest wingers on the team, but his speed helped him when it came to starting offensive rushes. Chimera also put up 40 points (20 G, 20 A) in all 82 games, even in his role in the bottom-six.
What was so unique about Chimera, was his ability to double as an offensive catalyst, and a tough guy. Known in the past as an enforcer, Chimera racks up PIMs and fights and also throws some pretty big hits. He was a guy who could backcheck and bring toughness game in and game out. Chimera also served as a leader in the locker room.
Thankfully, Washington's stacked when it comes to offense, and given their expectations, and up-and-comers filling out their bottom-six, a new Chimera should emerge. What will be difficult to replace is his voice, leadership, and toughness.
Michael Latta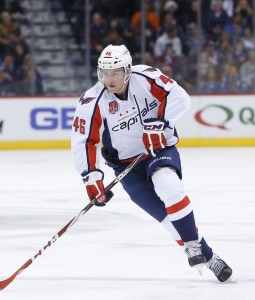 A decent fourth-line centre, Latta never truly fit in with Washington. Sure, he was best friends with his teammate Tom Wilson and provided some humor and depth as a top prospect. This season, though, he was set to battle for a spot in the lineup night in and night out.
In 43 games, Latta racked up a career-high seven points (three goals, four assists), as well as 50 PIM. After the Capitals made qualifying offers to their restricted free agents, Latta was left in the dark. On July 1, he signed a one-year contract with the Los Angeles Kings.
Latta's departure means that the Capitals will need to figure out their position when it comes to fourth line centre. Luckily, when one door closes, another one opens. Recently signed prospect Zach Sanford will likely battle for his spot on the opening night roster, and will try to fill in that void. The Capitals also have recently signed Malone, who could also slot into that position, and will likely compete for that spot with Washington.
Forwards
Washington is fortunate to have incredible all-around depth on their roster, and their forward lines are probably the strongest in the league.
Projected Lines:
Alex Ovechkin
Evgeny Kuznetsov
T.J. Oshie
Andre Burakovsky
Nicklas Backstrom
Marcus Johansson
Daniel Winnik
Lars Eller
Justin Williams
Tom Wilson
Jay Beagle
Brett Connolly
Zach Sanford
Brad Malone
Key Forwards:
Evgeny Kuznetsov
Kuznetsov dressed for all 82 games in the 2015-16 season and made sure to make the most of each matchup. As a result, the former late first-round pick posted unbelievable numbers and proved to be well on his way to becoming an elite NHL player.
The 24-year-old centre finished with 77 points (20 G, 57 A), was named an NHL All-Star and came in 19th for Hart Trophy voting. He also finished fourth in the league in assists and ninth in point scoring.
So far at the World Cup of Hockey, Kuznetsov is putting on a show and proving to be a great offensive catalyst, generating quality chances and making big plays. Not to mention, his one goal so far is a highlight-reel beauty, one that shows his full potential as he went end-to-end for the tally. Here's the goal for those who have yet to see it:
Kuznetsov's success is expected to only boil over into this coming season, and his third NHL season should be one where he can compete to be one of the top-scoring forwards in the NHL. The Russian is becoming an elite player, and can make plays on the fly and serve as a catalyst on the first line with Alex Ovechkin and T.J. Oshie.
Marcus Johansson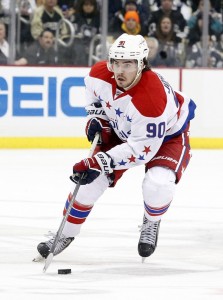 After signing a hefty contract extension, Johansson has a lot more to prove to the Washington organization. The Swedish winger is consistent when it comes to scoring, and has put up point totals in the 40s for the last three seasons.
While it is nice to see that he is keeping up the good work, his performance is a double-edged sword; he hasn't exactly improved over the course of this time, but rather, has remained the same. This needs to change, especially after taking his off-season transactions into consideration.
Johansson earned himself a pay raise from $3.75 million AAV to about $4.58 million per year. With a rise in pay should come a rise in performance, and the 24-year-old will likely take steps to step up his game and be a bigger part of the Capitals lineup.
Jay Beagle
It looks like Beagle won't get the opportunity to step into the role of third-line centre, considering the acquisition of Eller completely fills that void. Though it is demotivating to see that Beagle will likely start the season on the fourth line, Beagle will only continue to push forward for his opportunity to prove his full potential.
Beagle has been outstanding for Washington and was somewhat of a diamond in the rough of the bottom-six this past season. His heroic efforts in the playoffs, which included his checking line offensive hustle, penalty killing tactics and shot-blocking ability, spoke loud volumes. Who could forget his amazing play in Game Six of the series against Pittsburgh, when (for the moment at least), he saved the series with the ultimate sacrifice?
If Beagle puts in the same work this season, expect him to earn his rightful opportunity to compete for a promotion in the Capitals lineup. He's a player who has given his all and works for his job in the NHL; Beagle possesses great speed, on-ice intelligence, and agility, and he's not even at the peak of his career yet.
Defense
On the backend, Washington has a mix of veterans and young guns and uniquely combines shutdown blueliners with offensive defensemen throughout the pairings.
Projected Pairings:
Karl Alzner
Matt Niskanen
Dmitry Orlov
John Carlson
Brooks Orpik
Nate Schmidt
Taylor Chorney
Key Defensemen:
Karl Alzner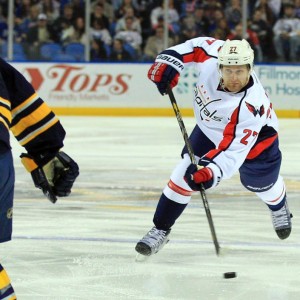 Perhaps one of the best defenseman on the roster right now, Alzner is an interesting character. He may not be a power-play catalyst like Niskanen or Carlson, but he knows how to play a careful, strong stay-at-home game that combines physicality, shot-blocking, and ultimate back-checking.
The 27-year-old had 7.1 blocks per 60 and 4.6 hits per 60 last season, and also finished the year with 21 points (four goals, 17 assists). He knows how to stay out of the box, kill off penalties and lead the Capitals defensive depth. Another advantage that Alzner has is that he is able to eat up big minutes and take on many shifts, and he looks after the puck.
Overall, the 6-foot-2, 214-pound blueliner is a shutdown guy. He possesses great skill and can truly lead the defensive corps, limiting opportunities for the opposing offense. Washington can rely on Alzner to take on the penalty kill, as well as top-pairing minutes. Like I said, he may not score, or have a strong point shot, but overall, he's a shutdown defenseman and a huge asset on the Capitals roster.
Dmitry Orlov
Earlier in September, Orlov's future with the Capitals was uncertain, given that he remained without a contract just days before training camp. However, a deal finally got done between the two teams Wednesday, and he will make $2.57 million on his new one-year deal.
This seems to be a signal that Orlov's lasting future with the Capitals is uncertain. The Novokuznetsk, Russia native is a great defenseman to have; he can combine offensive ability with a strong, physical defensive presence. Orlov finished with 29 points (eight goals, 21 assists) in 2015-16, and proved to be one of Washington's better blueliners.
One of the unique features of Orlov is his physicality; he threw over 100 hits this past season, but that isn't even the beginning of his skill set. The 6-foot, 212-pound blueliner is a king when it comes to open ice hits.
If Orlov wants a pay raise and wants to remain with Washington beyond this year, he will have to pick up his performance and prove he deserves more money and a long-term deal. This means more goal scoring, playmaking, and more hits. Surely enough, he'll be up to the task, and prove his worth in the top-four.
Brooks Orpik
A veteran presence on the Capitals' blueline, Orpik is by far one of Washington's top defenders. His leadership is outspoken, and he still possesses great speed and strength at age 35. With 13 years under his belt, Orpik knows the NHL like the back of his hand, and will be a vital shutdown member of the Capitals' defensive corps.
What Orpik does need to work on is his impulse, and cutting back on taking bad penalties. He also needs to work on handling the puck. While he is a stay-at-home defender, Orpik wouldn't hurt from working on his offensive game a little bit and being better at starting the breakout.
But overall, his physicality and shutdown potential make him one of the best defenders on the Capitals' roster and expect him to be that veteran presence that leads the corps this year.
Goaltending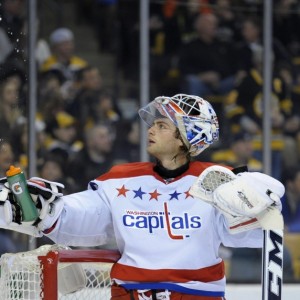 Braden Holtby is coming off a Vezina-winning season, and there's no reason to expect less from him coming into this season. He's made an unbelievable push from being a Hershey Bears call-up to one of the NHL's top netminders, and will only continue to prove himself and turn heads.
The most impressive thing about Holtby's goaltending is his glove hand. He has an incredible catching hand and also knows how to make acrobatic saves.
Coming off a record year where he led the NHL in wins and came in fifth with a 2.20 GAA, Holtby is ready to make even bigger strides in net this coming year. The Canadian goaltender will continue to prove he is worth his hefty salary, and must work on his lateral movement and rebound control to follow up a record-filled 2015-16 season.
Philipp Grubauer will back up Holtby and continue to develop. Thankfully, he is a solid option in net in case Holtby can't play or needs a break.
Breakout Player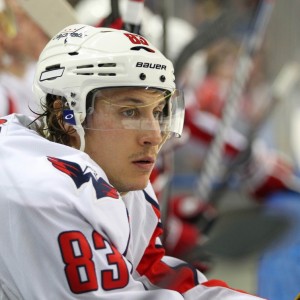 I'm predicting that Jay Beagle will be Washington's breakout player. He is one of the most dedicated and determined members of the team, and can really solidify the Capitals' bottom-six, the area of the roster that needs the most work.
He isn't the best when it comes to offense, but given his chemistry, speed and size, he can play a steady two-way game and develop scoring chances. With the addition of Eller, Beagle will likely be motivated to compete for a promotion to the third line, and can prove himself worthy of a centre or wing spot.
I see him stepping up his game and adding more of an offensive edge, while also dropping the gloves a bit more and becoming more physical. If Beagle can break out, I see him earning a promotion to the third line and having a huge impact on Washington's lower lines, as well as their penalty kill.
Player with the Most to Prove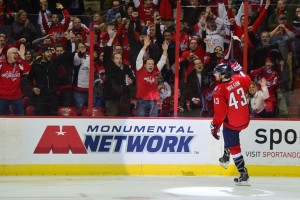 Tom Wilson is this man to me. Washington's designated tough guy may throw a lot of hits and drop the gloves when necessary, but in the end, the Capitals need more from him. Their bottom-six is the area where they are most lacking, and the addition of Eller will help, but they need each player to step it up and provide offense.
Wilson finished with 23 points (seven goals, 16 assists) in 82 games last season, and showed flashes of great offensive potential. He can definitely do more, but instead, focuses on providing physicality and being aggressive. While the 6-foot-4, 215-pound forward is a force to be reckoned with, he needs to focus on improving his skating and overall puck skills. Otherwise, he is wasting his full NHL potential.
First Players in the Call-Up Line
Having a player get injured can be one of the worst things that can happen to an NHL team, but thankfully, Washington has the organizational depth to successfully cope.
When it comes to the forward lines, Washington has many options when it comes to a backup plan. Left winger Jakub Vrana is well on his way to the NHL and  will definitely be ready to step up to the plate when the time comes. He is coming off a strong year in Hershey, where he posted 34 points (16 G, 18 A) in 36 regular season games; Vrana also posted 14 points in 21 postseason matches.
Nathan Walker also proved to be a top offensive forward and could make the push to crack the NHL roster, making him the first Australian player to suit up in the National Hockey League. Other options include Riley Barber, Liam O'Brien and Garrett Mitchell, all players who put up strong numbers and could vie for a spot in the call-up line.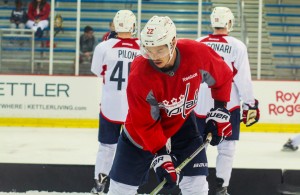 On the backend, Madison Bowey is proving to be the next defenseman in line. He is coming off a breakout year in Hershey, where he was an impressive plus-22 and also posted 25 assists and 29 points for the Bears. The right-hand shot is a player that Washington could use on its backend (they lack a bottom-pairing righty), and could be an ideal offensive blueliner on the Capitals' defensive corps.
Aaron Ness, Tyler Lewington, and Christian Djoos are also impressive Bears' blueliners who could compete for a spot on the Capitals' call-up list and have made a strong impression in the organization.
A dark horse in the recall queue could be Swiss defensive prospect Jonas Siegenthaler. He is expected to make the transition to North American hockey and take a spot on the Bears' blueline this season. He had an impressive development camp in July and could be a diamond in the rough for the Capitals organization, and could even battle for a call-up spot throughout the year.
Hershey's goaltending has taken a complete overhaul, as Justin Peters and Dan Ellis both departed the Capitals' organization this offseason. To fill that void, Washington signed AHL goaltender Joe Cannata to a one-year, two-way deal in July.
The 25-year-old goaltender most recently played with Utica, posting a 20-13-9 record, a .909 save mark and a 2.52 GAA for Vancouver's minor league affiliate in 2015-16. Though Cannata has never started an NHL  game, he has great potential and will likely be Hershey's starter this season. He is also first in line for a call-up.
Czech goaltender Vitek Vanecek played last season for the South Carolina Stingrays but is likely to serve as his back-up in Hershey this year. Former NCAA Adam Carlson signed a two-year entry-level deal with Washington in late March, and will likely head to the ECHL.
Season Outlook
I am expecting Washington to be on the full hunt for redemption. This year, there should be absolutely no excuse for anything besides success. Last year, the Capitals hit multiple records and milestones and accomplished so much by the time the season ended. However, all of that didn't matter once the team headed into the postseason, and as expected by many, the Capitals fell in the second round.
This team will have no problem making the playoffs, let alone clinching the Metro division. However, when it comes to the playoffs, everything collapses for Washington.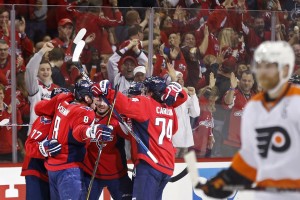 It has boiled to the point where the constant playoff failures are disappointing and frustrating at the same time. Though the explanations for the losses go from lack of bottom-six depth to simple adversity, there should be no more excuses. It is time to break the stigma.
The Capitals' lack of postseason success is all psychological. There is something stopping them from advancing or excelling, and everything collapses. This team can win – they prove it each game they step on the ice. Their roster is now fully equipped, with depth all the way down to the bottom lines and pairings. Now, the last thing to do is to stay mentally positive and focused; that will help them win when the playoffs come around.
Overall, the team hasn't changed much, and neither have the expectations for the regular season. The Capitals will succeed and win, as they do best, and can break a record or two in the meantime. But once April rolls around, the Capitals must overcome the doubts and adversity, and push themselves forward. Something tells me this season will be different, and trust me, things are looking up in the Nation's Capital.