When defensemen Jakub Jerabek and Michal Kempny were traded to the Washington Capitals at the trade deadline, both took the time to adjust to new teammates and a new city, even taking the time to explore the monuments; it marked Kempny's first time seeing the White House, and also helped Jerabek ponder the trade and spend time touring with his family.
"When I get traded, I had my parents here in the same time," Jerabek said. "We went to downtown, visit all the monuments and that stuff. I hope there's going to be one day to do [everything] else."
So far, the transition to D.C. has treated the Czech blueliners well, thanks to the passage of time and their teammates, including fellow countryman Jakub Vrana. Both had come from non-playoff teams to play with Washington, a team seeking its third straight Metropolitan Division championship en route to yet another postseason appearance.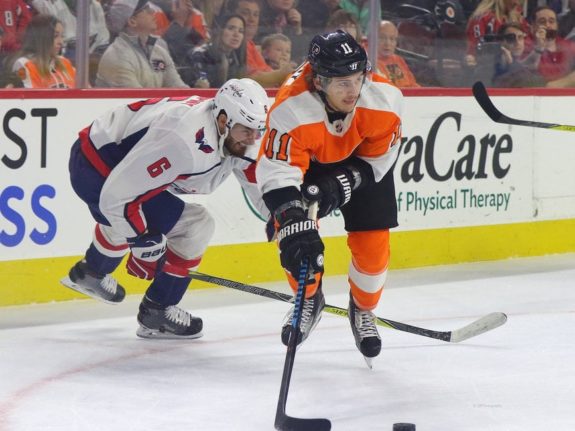 "You know, it's really different situation than we had in Chicago," Kempny said, then smiled. "But I'm really glad to be here, fighting top spot."
Transitioning to the Capitals' D-Corps
While transitioning to a new team can be tough, Jerabek has been putting in plenty of effort as he triese to prove his NHL worth. The 24-year-old got to play in 25 games with the Montreal Canadiens, but found himself watching from the press box and playing 11 games with their AHL affiliate Laval Rockets, where he put up a goal and 11 points in 17 games.
He has gotten to suit up for six games so far with Washington, but as he continues to develop and adjust to the team, he said he will look to keep evolving his skills to showcase his NHL worth.
"I just want to prove every practice and every game that I deserve to be here in this league," Jerabek said. "Doesn't matter if I play here or there, I just want be a good part of the team and play my best and, of course, help my team."
Since joining Washington at the trade deadline, Kempny has gotten to work his way up the ranks for Washington, taking on a top-four role and getting the chance to skate alongside John Carlson, Washington's top defender who takes on the most ice time.
"Johnny's a great hockey player and a great defenseman," Kempny said. "I really appreciate to play by him. I can learn a lot from him, I really enjoy it."
In 14 games with Washington, Kempny has gone scoreless but has 18 shots on goal, while he has also recorded 17 hits and 25 blocks with three takeaways.
With Time, Kempny and Jerabek Still Going Strong
Almost a month has passed since the trade, and now that Kempny has gotten more time to play with his new team and adjust to the Capitals' systems, he said that he has gotten to properly adjust and find his game and pacing with his new team.
"I think everything's going well," Kempny said. "When I came here, everything was new, but I think now things have settled down and I feel really good."
Jerabek agreed, saying that getting to travel with the team and work with them on their California road trip in early March truly helped him assimilate to his new hockey club.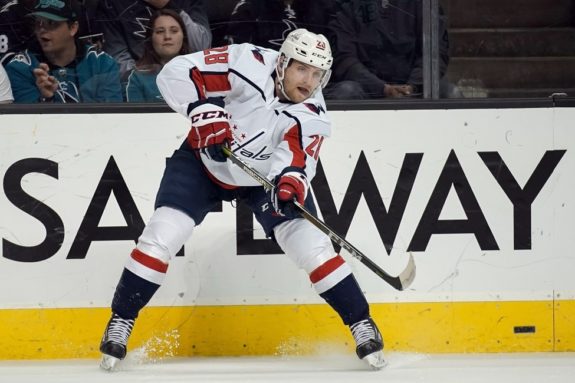 "I think so far so good," Jerabek said. "We had a [long road trip] in California. It's helped me a lot. We know each other off the ice and on the ice, too."
Looking ahead, both players are excited to compete in the playoffs en route of the Stanley Cup, and Jerabek said for now, the team is looking to focus on the present and play strong games to prepare for, what they hope is a deep playoff run
"We just want to have good games, and that's all what's going on now," Jerabek said. "We want to be on a good way and just start to play in the playoffs."
Sammi Silber covers the Capitals beat for The Hockey Writers and is an NHL contributor with Sporting News. She has also contributed to USA TODAY College, Huffington Post, FanSided and the Nation Network. Silber has written four books and recently worked on graphics for the film, The California Golden Seals Movie.