As the Washington Capitals continue their playoff push, heading into a critical Game 5 against the Penguins, their top performers have not failed to lead the way, especially center Nicklas Backstrom.
The 30-year-old forward is tied for first on the team in playoff points with captain Alex Ovechkin, having racked up three goals and 13 points through 10 games so far. He's also been dominant in the face-off circle, winning around 52 percent of his faceoffs so far through the postseason, while he's also shined in critical moments for the Capitals thus far.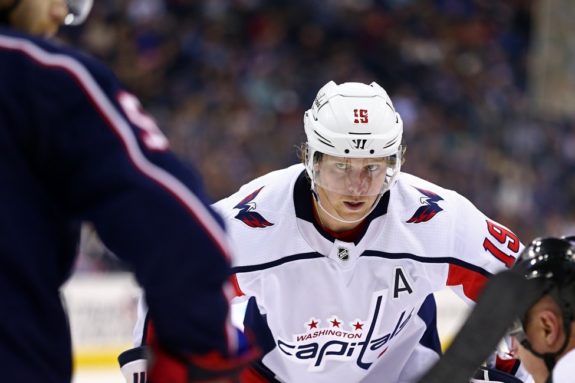 Taking into account his playmaking, ability to carry the second line and success on special teams, Backstrom has taken charge and is leading the way for the Capitals so far these playoffs as arguably their top player.
"In the playoffs, you need all keys, I mean [penalty kill] and [power play] going," Backstrom said of his team's overall performance.
Capitals' Backstrom Taking Charge
In 81 games during the regular season, Backstrom racked up 21 goals and 71 points, a lower scoring year for him. He had somewhat of a rough start to the season before elevating his game in the latter half. Still, he still put up a solid performance and was underrated as one of Washington's best players, who was able to fit in on the first or second line with ease.
"Backy is a guy that you don't have too many long conversations with," head coach Barry Trotz said. "He knows when he's playing well or if he's struggling a little bit… one constant is that he finds ways as a good pro to contribute."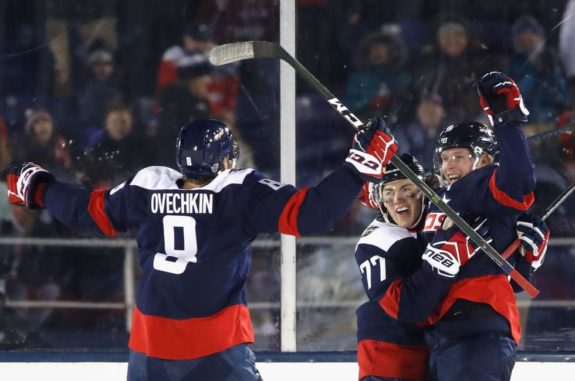 His late-season success and overall aplomb translated well into the postseason, and he's been able to truly put up point totals and produce with his teammates, including rookie forward Chandler Stephenson and veteran T.J. Oshie, a line that has gained traction and has found a lot of success so far through the playoffs.
"It's just the type of players that they are," Stephenson said of playing with Backstrom and Oshie. "Their name just kind of says it all. It's easy to play with those guys."
In addition, even though Backstrom can somewhat go under the radar when it comes to his scoring contributions, it's not only on the ice that he contributes. In fact, Trotz believes that his stats don't truly speak to the "tremendous hockey player" that he is.
[miptheme_quote author="Barry Trotz" style="text-center"]If you just look at the scoresheet, that doesn't say enough about Nick Backstrom. His contribution in the dressing room to on the ice to key moments to key faceoffs. I've been on the soapbox about what a complete player he is.[/miptheme_quote]
Trotz also praised Backstrom's leadership and presence in the locker room, saying that he makes a huge impact and is an influential voice, one that rubs off on his teammates and really makes an impact.
"He's one of the leaders on our team," Trotz said. "They were all talking about, 'Let's make sure we're doing the right things.' There's a lot of pride, a lot of good leadership in that room and they're battle-tested."
As the Capitals enter a critical Game 5 against Pittsburgh Saturday, they know that they need to get a lot from their top players, especially with the series knotted at two following a 3-1 loss Thursday. But still, the home ice advantage, as well as the special teams' success in recent games, should ultimately have a strong impact on the team moving forward.
"It's playoffs," Ovechkin said. "You have to be sharp and you have to stay focused all the time."