After Andre Burakovsky fell victim to injury early in the playoffs, the Washington Capitals needed a winger to rise to the occasion to fill his void. Chandler Stephenson has done just that.
After starting the season in Hershey, the 24-year-old received a call-up early in the season after an impressive first few games with the Bears, and he finished the year with six goals and 18 points in a solid rookie campaign, where he not only secured a spot in the lineup but proved to be a versatile player, able to fill in on the top-6 or be a strong bottom-6 forward.
This playoff series, he has been an asset on the second line playing alongside Nicklas Backstrom and T.J. Oshie as he's heated up and found his game this postseason.
"I'm mean, just having fun right now," Stephenson said. "It's a lot of fun to play with Backy and Osh. Just playing with confidence."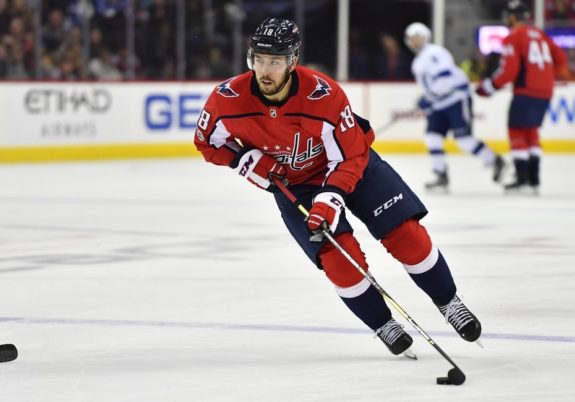 So far through seven playoff games, Stephenson has a goal and four points so far and has been one of the players throughout the lineup that head coach Barry Trotz has seen step up and make a difference.
"You can always rely on your top players, but the more you can get contributions throughout your lineup, the better chance you have for success," Trotz said. "It's been huge for us."
Stephenson Learning from Veterans
As he's moved up the lineup, Stephenson said that playing with big-name players has made it easier for him to not only adjust and improve his game but to also contribute offensively.
"It's just the type of players that they are," Stephenson said. "Their name just kind of says it all. It's easy to play with those guys, they know where I'm going to be at and get passes on my tape. They're a force."
When it comes to learning from the experienced players in the locker room, Stephenson said their advice comes not in the form of words, but through their play and ability on the ice.
"Their actions say it all," Stephenson said. "They don't need to really say a whole lot for the young guys to kind of know how important it is to see how they prepare and things like that."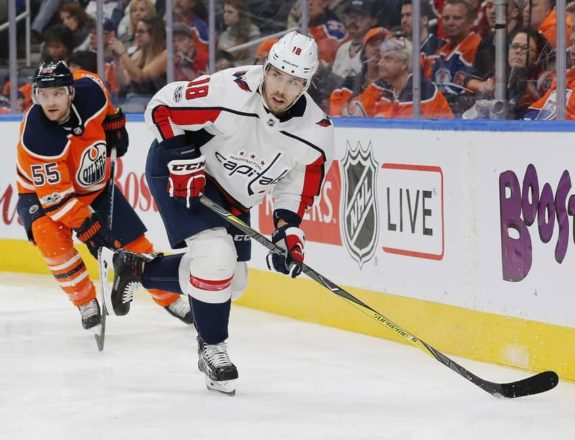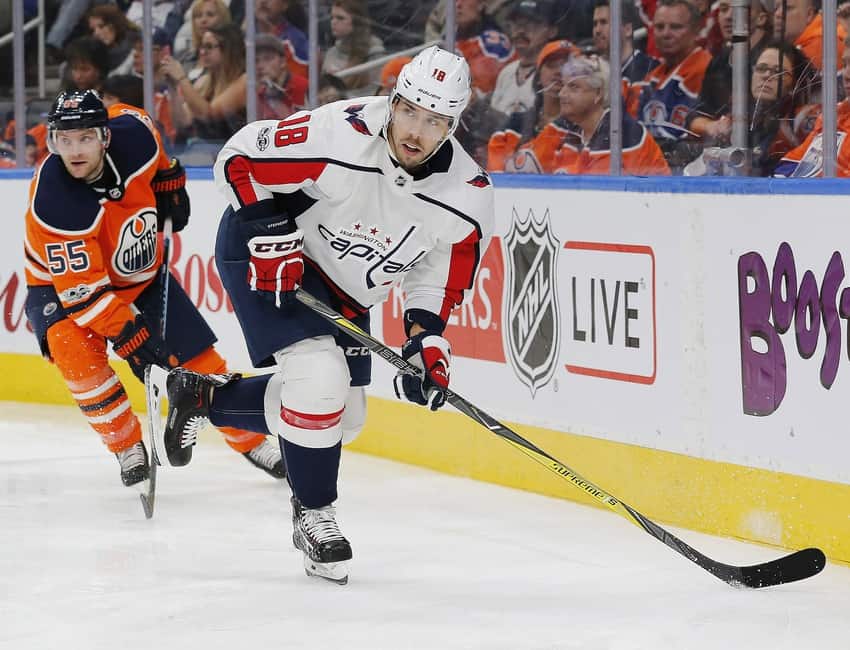 As young players like Stephenson immersed themselves into the league, forward Jay Beagle said early in the season that as a veteran, he wouldn't try to act as a teacher.
"It's not something that I see myself in," Beagle said. "All these guys are really good players… we got a great group of young guys who are all great players."
Still, Stephenson said that he got the opportunity to elevate his game and gain a lot of experience over the course of 67 regular season games simply by "being a sponge" and "taking everything in" from the players around him.
Stephenson, Young Players Stepping Up
This season, the Capitals have relied on younger players to fill the void in the lineup, especially after losing key players over the offseason, especially on the forward lines. And, despite the youth throughout their lineup, Trotz has been impressed with their ability to contribute.
"Those guys are a bit part of our team this year," Trotz said of the younger players. "Our make-up's a lot different than it has been in the past. We rely on every piece of our team this year."
Oshie agreed, saying that it has been critical for players like Stephenson to make a difference in filling the voids on Washington's roster.
"I think a lot of these young guys are stepping into roles and doing a good job at times," Oshie said. "They've done a great job for us."
In the end, Stephenson said he has learned a lot and has gained a lot of confidence since joining the team early in the season, and when asked about joining the storyline around the Washington-Pittsburgh playoff rivalry, he said he was "excited" to get going.