Now that it is late April, the attention of the hockey world is squarely focused on the playoffs as the league propels itself towards the Stanley Cup Final. But, for the 15 teams who didn't qualify for the postseason, their focus is on the postseason as well, just in a different manner: to get back to them.
When looking at the teams that missed the playoffs, I divided them into four categories: those whose 2017-18 seasons were just blips and should be contenders next season, those that could be playoff teams if they catch a break next season, those in the midst of long-term rebuilds, and those in no man's land. Let's see where each team ended up.
Teams That Could be Contenders Next Season
Calgary Flames
What Went Wrong?
The Calgary Flames have some of the game's most talented forwards including, Johnny Gaudreau and Sean Monahan. But after their top line, the Flames had little scoring depth. The Flames brought in veteran Mike Smith last offseason to solve their goaltending woes but he imploded down the stretch.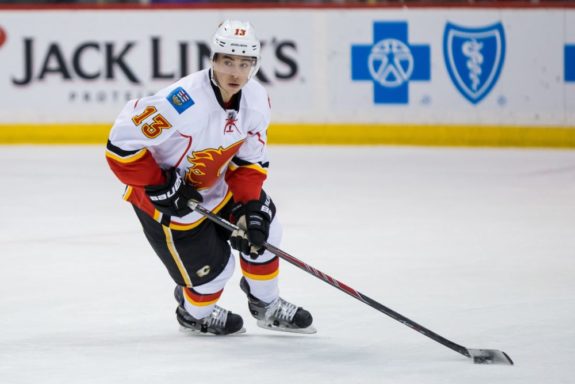 In general, they were bad as the season wore on and lost 10 of the final 13 games. Beyond goaltending, they had a terrible power play and were the recipients of bad luck. They ranked third in both Corsi and control of scoring chances at five-on-five but tied for 26th in scoring and had the third-worst shooting percentage. That inability to score goals ultimately cost head coach Glen Gulutzan his job.
What Went Right?
Gaudreau continued to prove that he's among the league's best and Calgary's top-six forwards and top-four on defense were very good. They were a great possession team and shooting 7.8 percent as a team is unlikely to be repeated. Mark Jankowski, Calgary's 2012 first round pick, finally reached the NHL and proved to be a solid third-line center.
How Do They Move Forward?
After firing Gulutzan, the Flames named Bill Peters as his replacement. It will be interesting to see how that works because, under Peters, the Carolina Hurricanes were a solid possession team but failed to have positive goal differentials, the same problem the Flames have had. They have to find consistency in net behind the often-injured Smith and need to figure out how to part with Troy Brouwer's $4.5 million cap hit that has two years remaining.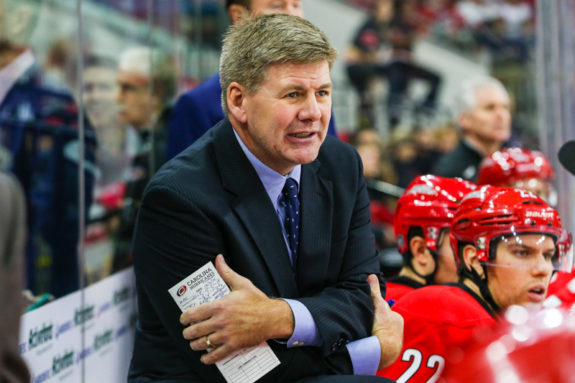 With only four picks this year and none until the fourth round, they can't rely on addressing any immediate needs via the draft. There have been hints of a roster shake-up this summer but how big of one can be expected? Does that mean moving T.J. Brodie or Michael Frolik?
Playoff Outlook
This roster is talented enough to be a playoff contender every season but that means getting production out of players not named Gaudreau and Monahan. Their young players, like Spencer Foo and Sam Bennett, have to step up next season and take some strain off the top-six. Because of that, this season should just be a single bad season — but it could also be the start of a retooling period in which they get younger.
Carolina Hurricanes
What Went Wrong?
The Carolina Hurricanes have been fringe contenders for several seasons. They had strong possession numbers under former head coach Bill Peters with a Corsi For above 51 percent in each of the past four seasons. Carolina's issue remains in net and they haven't had a team save percentage (SV%) above .905 since 2013-14. They brought in Scott Darling last summer but he tanked. Their offense was also problematic with only three players above 50 points and they lacked an elite goalscorer.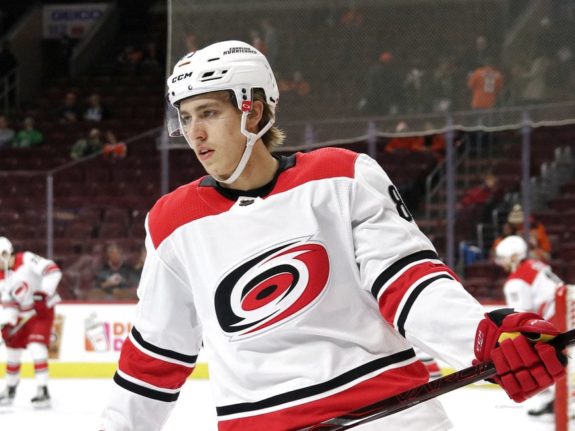 What Went Right?
They still have a quality defense and no defenseman is older than 26. If you adhere to the idea that the best way to build a roster is from the net out, the Hurricanes have done it the correct way but haven't received the results. They got solid production from Sebastian Aho and Teuvo Teravainen and both look to be top-line players moving forward.
How Do They Move Forward?
They have $27.4 million in cap space next season but need to re-sign Noah Hanifin. The question will be how much new owner Tom Dundon is willing to spend. He has said he wants to win so I expect him to be aggressive in free agency this offseason. Carolina needs a little bit of everything, but their biggest need is a first line center and they will likely have to trade for one. That means parting with one of their young defensemen like Justin Faulk or Hanifin. I also think they could be contenders for James van Riemsdyk and James Neal.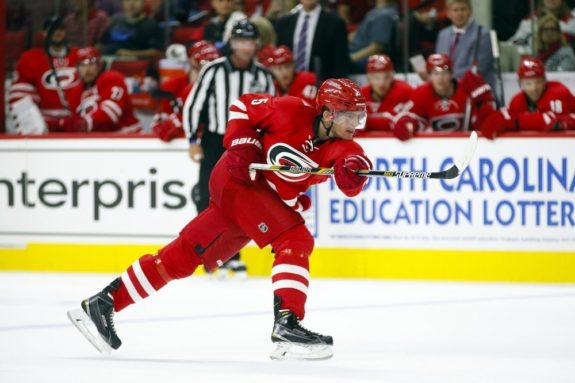 Playoff Outlook
If the Hurricanes add forward depth and a true scoring threat, they will be contenders next season. This will also require Darling rebounding and being the goaltender he was with the Chicago Blackhawks. This team is too talented to not be competing for a playoff spot every year.
Dallas Stars
What Went Wrong?
Entering the 2017-18 season, the Dallas Stars needed quality goaltending to contend. They acquired Ben Bishop last offseason, injuries held him to 51 starts and he didn't play well. Other injuries to Marc Methot and Martin Hanzal hurt Dallas's blue line and center depth. Finally, for as dynamic as their top line of Jamie Benn, Tyler Seguin and Alexander Radulov was, the Stars lacked scoring depth, with a 33 point separation between their third and fourth leading scorers.
What Went Right?
Recently retired head coach Ken Hitchcock did a great job at cutting down on shots faced and they led the league in control of high-danger scoring chances at five-on-five. A reason for this was defenseman John Klingberg, who thrived both offensively and defensively. Additionally, their top line continued to be one of the league's best and Radek Faksa emerged as one of the best third line centers.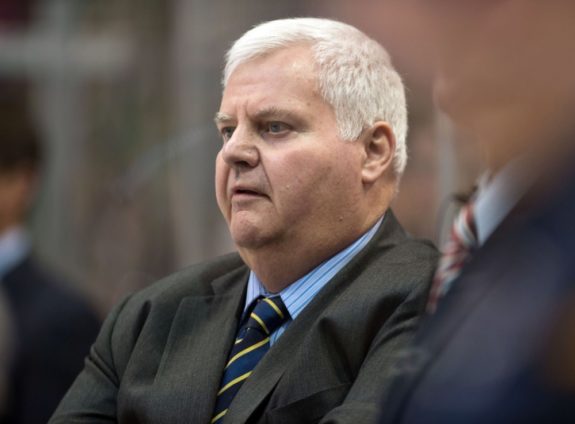 How Do They Move Forward?
The Stars have over $17.6 million in cap space and shouldn't have to spend much to re-sign their own free agents. They do need to determine who their backup goaltender is going to be. Kari Lehtonen was good this season and re-signing him to a cheaper deal could be smart. They also need a number two center behind Seguin and Tyler Bozak or Paul Stastny could fill the need. Joe Thornton on a one-year deal could be interesting.
They need to add defensive depth. Last year's first rounder Miro Heiskanen is really good but is he ready to play full-time in the NHL? Lastly, the Stars need to ensure they have the space available to extend Seguin this summer and he will be pricey.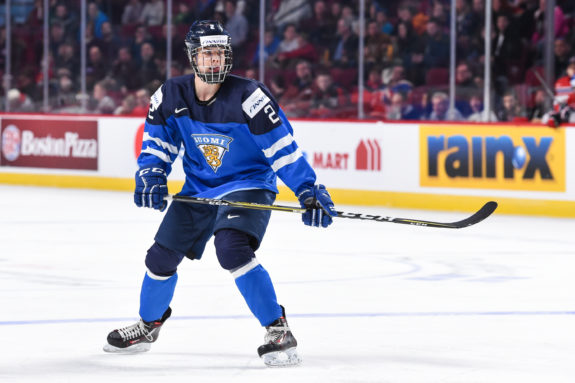 Playoff Outlook
The Stars need to find a balance between the potent offense they had prior to Hitchcock and the lack of scoring depth they had in 2017-18. Adding center depth will help with that. If that need is met and Heiskanen can step into a top-four role on the blue line, Dallas should compete for a division title next season.
Edmonton Oilers
What Went Wrong?
The Edmonton Oilers wasted away their best opportunity to win a Stanley Cup with Connor McDavid on his entry level deal. Besides McDavid and Leon Draisaitl, the Oilers had little production and lacked speed and talent on the wings.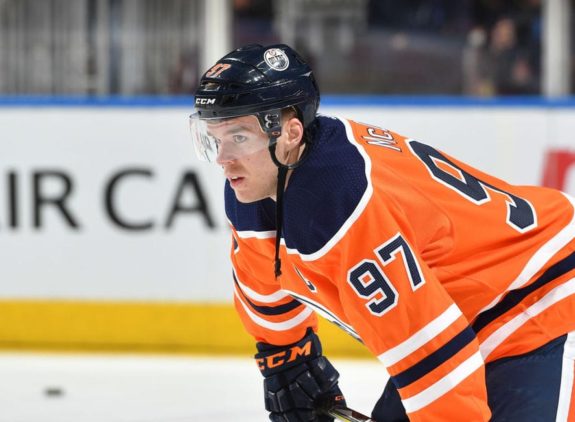 They previously had those traits in Taylor Hall and Jordan Eberle, but traded them for a second pair defenseman and a third line center. In net, Cam Talbot was terrible and injuries to Andrej Sekera and Oscar Klefbom on the blue line were problematic.
What Went Right?
McDavid continued to prove that he's the best player in the world and the gap is only getting wider. When he and Draisaitl played together, they had a 54 percent Corsi at five-on-five and both players' Corsi's dropped when separated. Edmonton's front office did a nice job moving Patrick Maroon at the trade deadline for a prospect and third round pick.
How Do They Move Forward?
Darnell Nurse needs a new contract, which will eat into their $12.6 million in cap space. They have to find a way to get faster and split up McDavid and Draisaitl to have more balanced lines. They could trade for Mike Hoffman to bring in speed or sign James Neal to add some scoring punch.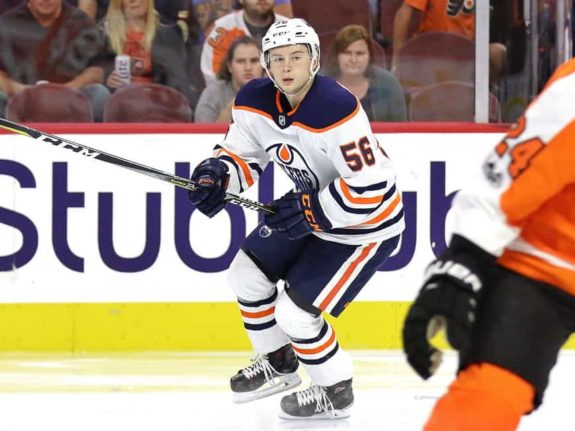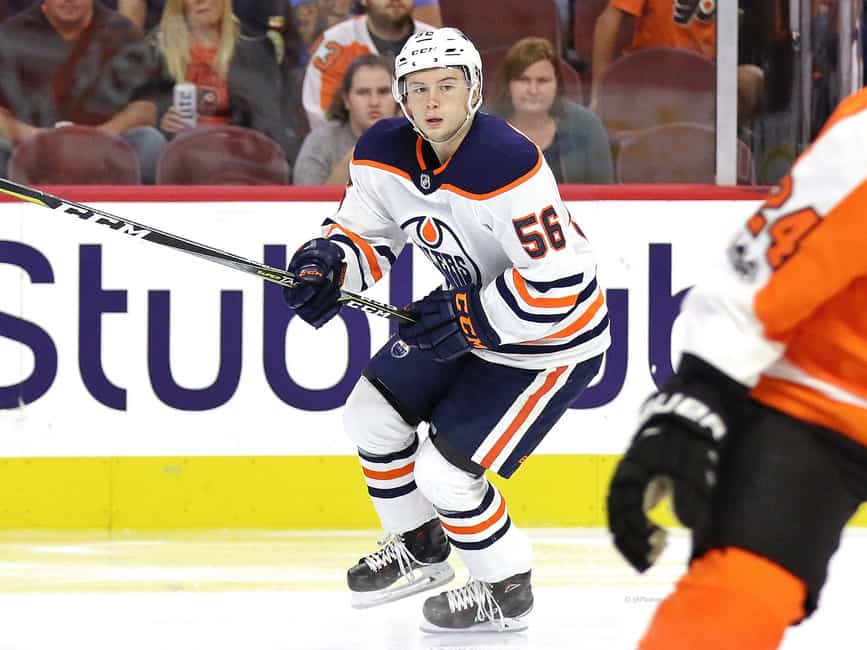 Prospect Kailer Yamamoto could find his way onto McDavid's wing if he is ready next season and would add speed. They have to figure out what to do with Milan Lucic because his $6 million contract only continues to look worse. They also have to work on their defense as they lack a puck-mover on the blue line.
Playoff Outlook
With a player like McDavid, the Oilers are a threat to be in the postseason every year, but he can't do it alone. Until they get him some help on the wings and add threats to the second and third lines, they're not going to be serious contenders. If they bring in some speed, fix their blue line, and get a competent backup goaltender, they will be a playoff team next season.
Florida Panthers
What Went Wrong?
Nothing went wrong for the Florida Panthers other than they just missed the playoffs. They got off to a 7-11-2 record through their first 20 games which forced them to play catch-up all season. Once they got used to head coach Bob Boughner's system, they took off.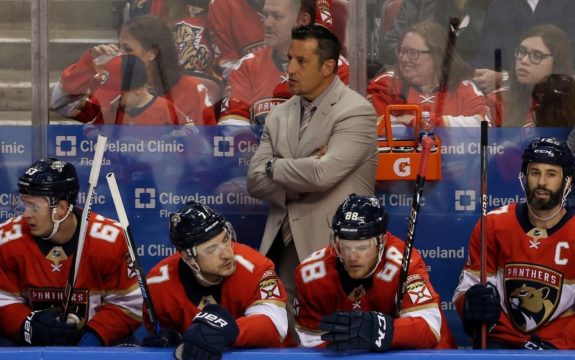 They had the highest point total of non-playoff teams and actually had more points than the Colorado Avalanche. They ranked in the upper half of the league in offense and save percentage and weren't in the bottom-10 in any categories. One issue they had was an injury to Roberto Luongo. He was held to just 33 starts, although he was dominant in those starts,commas with a .929 SV% and 2.47 goals against average (GAA).
What Went Right?
They received great goaltending from Luongo and adequate level goaltending from James Reimer. Aleksander Barkov and Vincent Trocheck both had career seasons and Trocheck is a budding superstar while Barkov is already one. Signing Evgeni Dadonov was smart as he transitioned well to the NHL after a five-year absence. Aaron Ekblad also played a full season for the first time in his career.
How Do They Move Forward?
They have over $9.5 million in cap space next season and only Jared McCann and Alex Petrovic are key free agents for them. Their core is locked up through at least the 2020-21 season and they have impactful prospects in the pipeline. These include Owen Tippett who had 36 goals and 75 points in 51 OHL games this season and Henrik Borgstrom who joined the Panthers late in the season.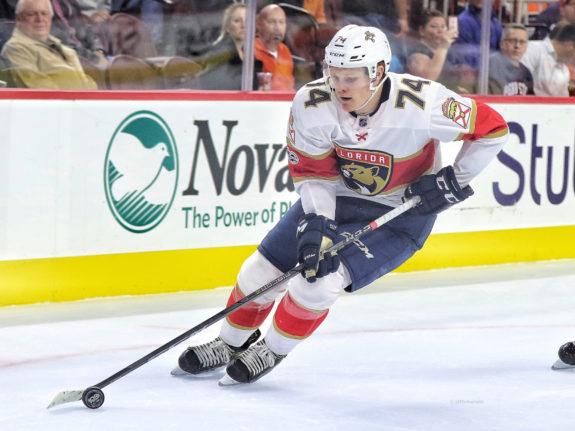 With their cap space, the quality of their roster and the lack of state income tax, the Panthers should be a key player in free agency. They still need goalscorers and could also use defensive depth.
Playoff Outlook
After a full season playing under Boughner, there won't be the learning curve they had this season and they shouldn't start slow next season. Additionally, a full season with Tippett and Borgstrom will help them have a more potent offense and if they can address their defense, they will be contenders next season.
New York Islanders (With John Tavares)
What Went Wrong?
Had the New York Islanders got even a hint of goaltending, they would have been a playoff team. They allowed at least five goals 22 times and had a 1-19-2 record in those games. A reason for their struggles was that they allowed the most shots in the league, leading to a GAA above 3.00 for both Jaroslav Halak and Thomas Greiss.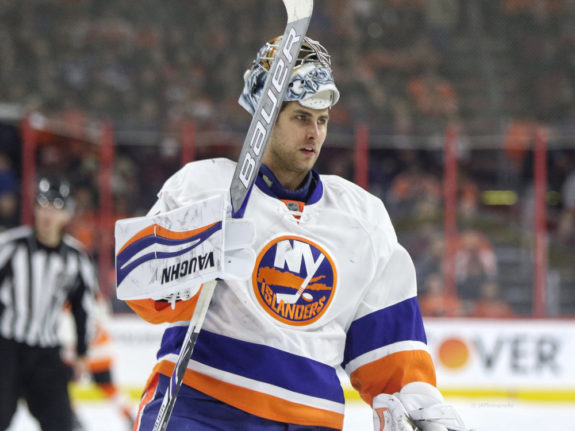 What Went Right?
Mathew Barzal had a fantastic rookie season, led the team in scoring and is likely on his way to a Calder Memorial Trophy win. They also received great seasons from John Tavares, Josh Bailey, Anders Lee and Jordan Eberle. They had five players with at least 50 points and five who scored at least 20 goals.
How Do They Move Forward?
What happens with Tavares? It's all his decision now. They can offer him more than any other team but does he want to return? This was the first season they surrounded him with quality talent and they still missed the playoffs.
They have $28.2 million in cap space next season with 12 free agents to make decisions on, not including Tavares. They have to fix their defense and find a starting goaltender. Signing Jonathan Bernier or acquiring Jimmy Howard could be an answer. On the blue line, John Carlson could make sense if Tavares signs with another team.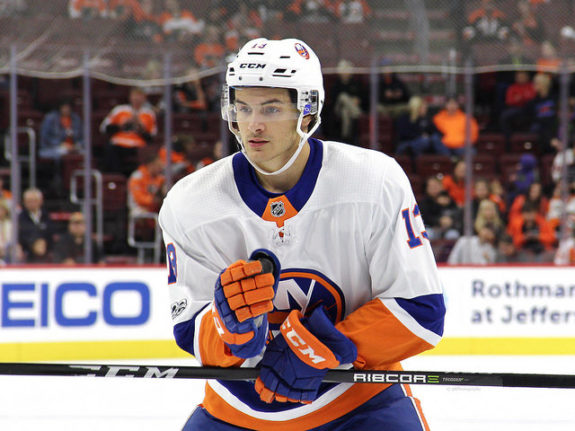 The Islanders have eight draft picks, including two each in the first two rounds. With two potential picks in the first 15 selections, the Islanders can set themselves up for the future given the number of talented defense prospects projected to be drafted in the first round.
Playoff Outlook
With Tavares, the Islanders can be a playoff team in 2019 if their defense and goaltending situations are fixed. Without Tavares, I think they'll take a step back for a year to allow Barzal and others to develop into their full potentials. By taking a year to retool, they can get valuable draft picks, free themselves from bad contracts and be prepared to make a run in 2019-20.
St. Louis Blues
What Went Wrong?
The St. Louis Blues finished one point out of the eighth spot in the Western Conference but weren't good enough to finish that well. Although they had a plus-four goal differential, they finished 24th in goals scored and had the 30th ranked power play.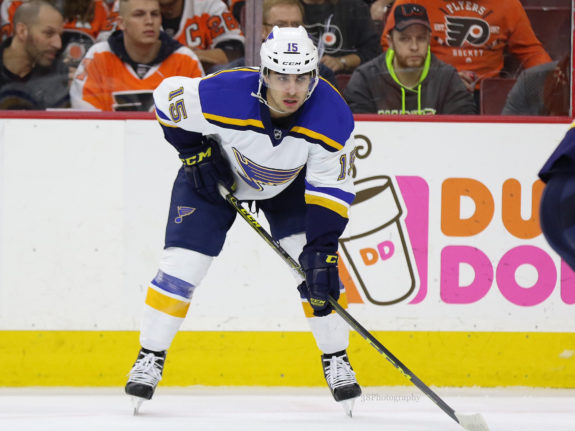 Vladimir Tarasenko regressed to 33 goals, his lowest in four seasons and injuries to Patrik Berglund, Jaden Schwartz, Jay Bouwmeester and Robby Fabbri hurt them. In net, Jake Allen turned in the worst season of his career with a .906 SV% and 2.75 GAA.
What Went Right?
Despite Allen's regression, backup goalie Carter Hutton saved the Blues with a .931 SV% and was the main reason the team allowed the sixth-fewest goals. The defense was good this season and allowed the third-fewest shots. Offensively, the acquisition of Brayden Schenn worked very well and led the team in points. GM Doug Armstrong did an excellent job at trading Paul Stastny to the Winnipeg Jets for two draft picks and a prospect and the team still nearly made the playoffs.
How Do They Move Forward?
They have to determine their goaltending situation and if Allen can be consistent enough to be a starter. Hutton is a free agent this summer and may be signed as a starter elsewhere. The Blues needs more goals.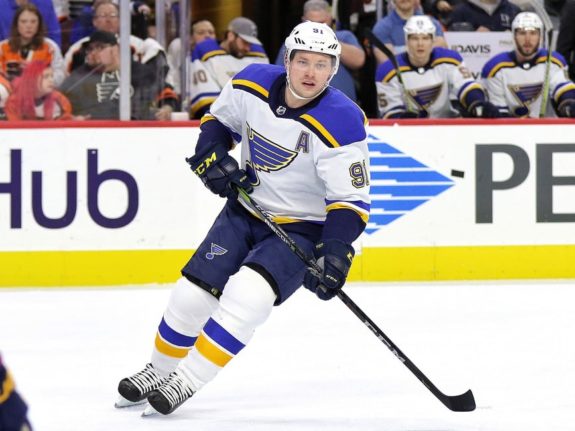 Tarasenko is their only true scoring threat and that has to change either through prospects like Robert Thomas and Klim Kostin, the return of Fabbri, or through free agency. They also have nine free agents to decide upon including six RFAs.
Playoff Outlook
If the Blues address their scoring need and they figure out the goaltending position, the Blues should be a playoff team next season. A healthy Fabbri can solve their need for goals and he provides center depth. Plus, if Tarasenko rebounds, they should compete for the Central Division title.
Playoff Teams if Things Break Right
Arizona Coyotes
What Went Wrong?
The Arizona Coyotes weren't as bad as their 29th place finish indicates and they went 11-7-2 in their final 20 games. The biggest reason for their poor season was Antti Raanta's injury that held him out of the lineup from Oct. 14 until Nov. 2 and the Coyotes went 1-9-0 without him.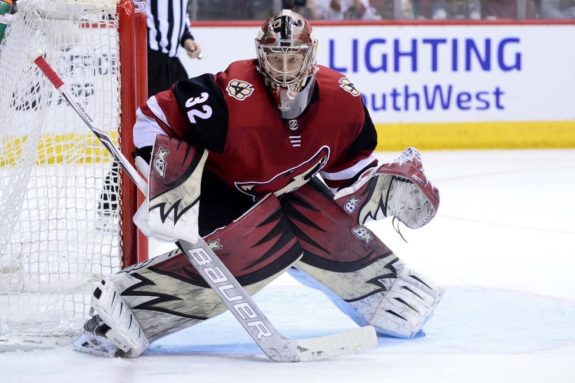 The Coyotes had little offense with just two players with at least 50 points and one with 20 or more goals. Their defense was also bad with only two regulars with Corsi's above 50 percent at five-on-five.
What Went Right?
When healthy, Raanta was amazing with a .930 SV% and 2.24 GAA in 46 starts and he kept them in a lot of games. The Coyotes received great production from Calder Trophy finalist Clayton Keller with 23 goals and 65 points to lead the team in both. Head coach Rick Tocchet did well in his first season back after a seven season absence and working with an untalented roster.
How Do They Move Forward?
The Coyotes finished 2017-18 with the most cap space and have $23.9 million available next season. They have seven free agents but none should be expensive. They also have to work out an extension with Oliver Ekman-Larsson, but that doesn't affect next season's space. They have needs and should be aggressive this offseason in signing free agents like John Carlson, James van Riemsdyk, James Neal and Tyler Bozak. Although offer sheets are rarely given out, Ottawa Senator Mark Stone is a candidate to receive one from Arizona.
They can also use their cap space as an asset to take on bad contracts in addition to prospects and picks like they have done before. Finally, they can't go wrong in the draft. They have a need at every position except goaltender and taking the best player available will help them in the future.
Playoff Outlook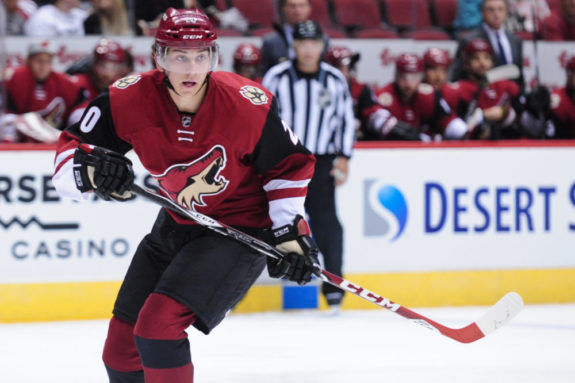 I think they will compete for a playoff spot next season. If Raanta had been healthy all season, they would have competed for one this year. For them to be competitive it will take some work. They need Dylan Strome to be a top-six forward in the NHL all season next year. As a center, he would help their lack of center depth.
Buffalo Sabres
What Went Wrong?
The Buffalo Sabres were the worst team this season and won the Draft Lottery. Offensively, they had just three players eclipse the 50-point mark, didn't have a goaltender with a SV% above .910, and had no regulars with a positive plus/minus. On the blue line, none of their regular defensemen had positive Corsi's and their top two defensemen, by five-on-five ice time, had Corsi's below 48 percent.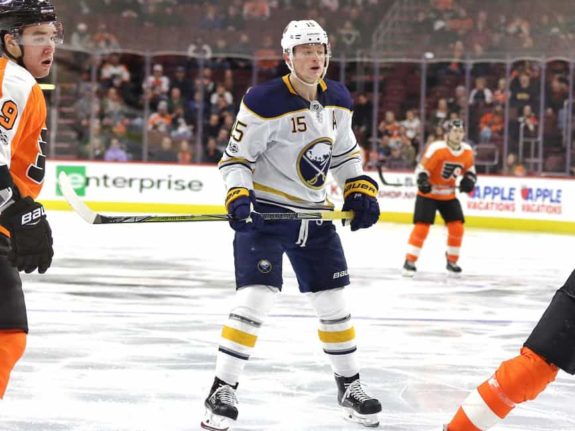 What Went Right?
Even on a team that struggled as much as the Sabres, some things did go right. One was Eichel, who set career highs in goals and points despite only appearing in 67 games. The other was the arrival of Casey Mittelstadt, their 2017 first round draft pick, who arrived in Buffalo after his collegiate season concluded. In six NHL games, Mittelstadt had one goal and five points.
How do They Move Forward?
For starters, the Sabres have over $19 million available in cap space next season. That will help bolster their roster. Given their needs regardless of position, they can pursue any free agent this summer — James van Riemsdyk, James Neal, Paul Stastny, Tyler Bozak and John Carlson could all be targets. Finally, there is the chance they make a major trade to shake up their roster. One player who could be traded is disgruntled veteran Ryan O'Reilly, who was second on the team in points, but recently made comments that suggested he would welcome a trade out of Buffalo.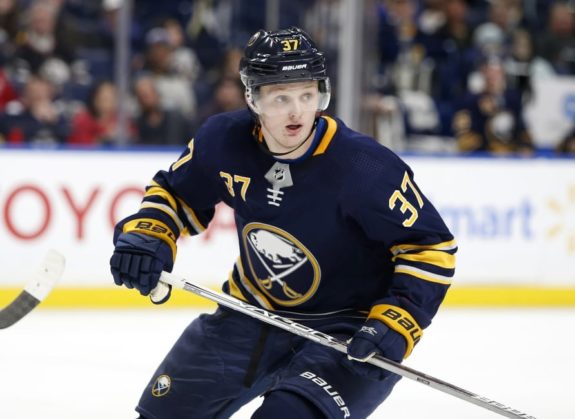 Playoff Outlook
With the quality of their young players, if the Sabres draft Dahlin and address goaltending, they can be a contender as soon as next season. They also need a mentality change. For too long, the Sabres have had a culture of losing with seven consecutive seasons without postseason play. Bringing in a veteran with a winning pedigree could help change the mindset of Buffalo's locker room and get them on the path to winning.
Montreal Canadiens
What Went Wrong?
Although the Montreal Canadiens finished sixth in the Atlantic Division, they had the fourth-lowest point total and will pick third in the 2018 NHL Entry Draft. Their poor season was largely the result of injuries, specifically to Carey Price and Shea Weber. Price was held to just 48 starts and wasn't good in those games with a .900 SV% and 3.11 GAA.
Offensively, they had just two players with at least 50 points and two who scored at least 20 goals. The experiment to make Jonathan Drouin their first line center failed, as he finished third on the team in points and struggled to find chemistry with Max Pacioretty.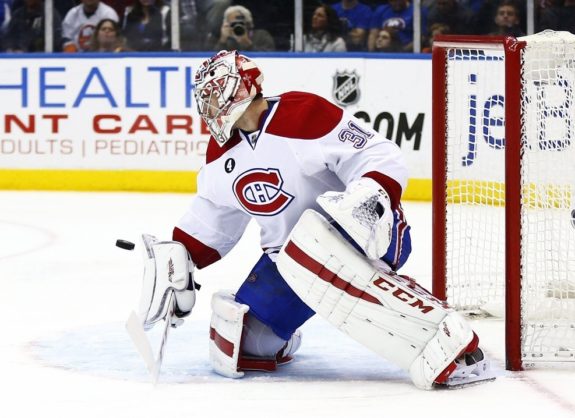 What Went Right?
Brendan Gallagher had a stellar season and led the team in goals and points. He also set career-highs in both categories. The often-maligned Alex Galchenyuk also had a nice season and finished second on the team with 51 points, the second-most of his career. They also traded Tomas Plekanec for two prospects and a second round pick.
How Do They Move Forward?
The Canadiens have to get Price and Weber healthy. Both have significant cap hits on long-term deals and are vital to the success of the franchise moving forward. Montreal also has to figure out the Pacioretty situation. He has been the center of trade rumors all season and moving him would remove some distractions but also open up a big hole offensively.
The Canadiens have the two most important assets a team can have: plenty of draft picks and cap space. They appear to be major players in the John Tavares sweepstakes and if he signs with them, he fills their need at first line center. If they don't land Tavares, Paul Stastny could be a nice backup option.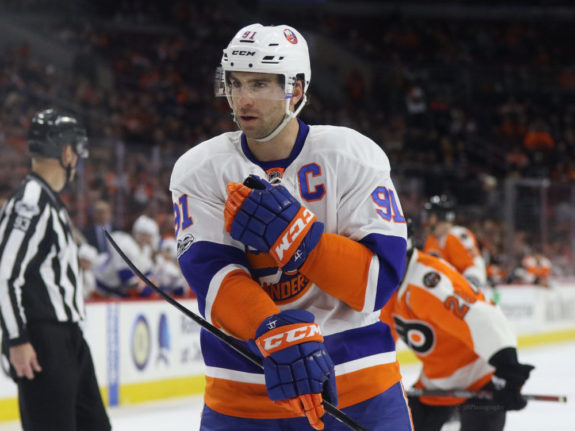 Playoff Outlook
If the Canadiens do well in the draft they could be right back in the playoff hunt next season. A healthy Price and Weber changes everything and they should be able to count on rebounds from Pacioretty and Drouin.
Those in the Midst of Rebuilds
Detroit Red Wings
What Went Wrong?
They are old and have eight players with cap hits of above $4 million — six are at least 30 years old. They are limited in young talent with only four of their 18 players to hit 10 points are younger than 25.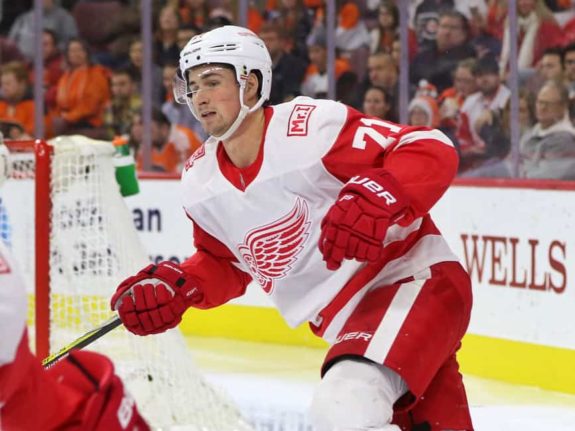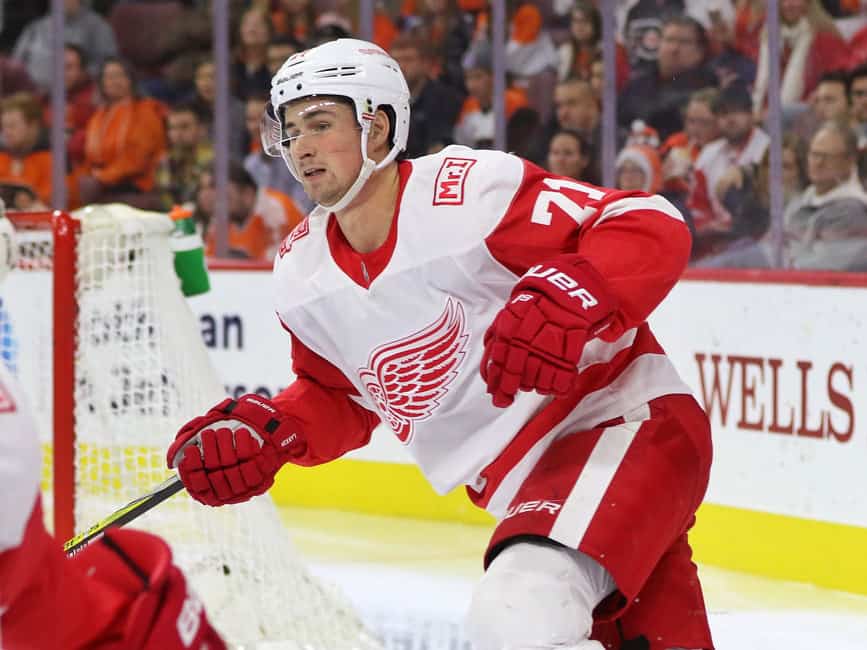 What Went Right?
Even for the Red Wings, some things went right. They traded Petr Mrazek and Tomas Tatar for five draft picks which will help them in the future. Dylan Larkin and Anthony Mantha, two of Detroit's good young players, had career years and are the future of the team. Even 37-year-old Henrik Zetterberg had a solid season.
How Do They Move Forward?
They have over $18 million in cap space next season and have an ownership group that is willing to spend. Unfortunately, they aren't ready to spend on free agents who can help them immediately. They also have to re-sign five of their young forwards which will eat into that space. Another way to use that space is to take on bad contracts along with prospects and picks. They have to hit bottom before they are competitive again and that means success in the draft. This year they have 11 picks including seven in the first three rounds.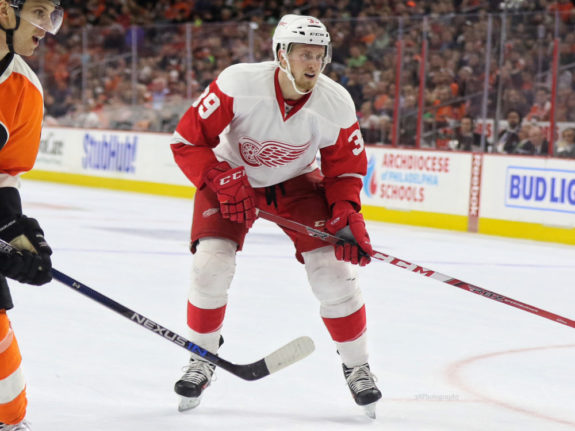 Playoff Outlook
There is potential that they won't be a true contender for a long time, possibly not until Zetterberg's deal expires in 2021. They have to rebuild their blue line and this draft presents prospects to help with that with Adam Boqvist, Noah Dobson, Evan Bouchard and Quinn Hughes.
One thing that will help them is that Detroit will always be a premiere destination for free agents given the franchise's history. When their core is determined, they shouldn't have a problem adding pieces to round out the roster.
New York Rangers
What Went Wrong?
Henrik Lundqvist didn't have a great season relative to his career norms. His 26 wins are his fewest in a full season of his career and his 2.98 GAA is a career-high. They lacked a true number one center, as Mika Zibanedjad didn't produce like one and he missed 10 games. Offensively, they never got it going with only one player with at least 50 points. The injury that held Kevin Shattenkirk to 46 games hindered the Rangers all season.
What Went Right?
They did excellent in the trades they made, getting six draft picks, several prospects and two roster players. Their prospects made big strides with Lias Andersson and Filip Chytil, both 2017 first round picks, succeeding in the AHL this season.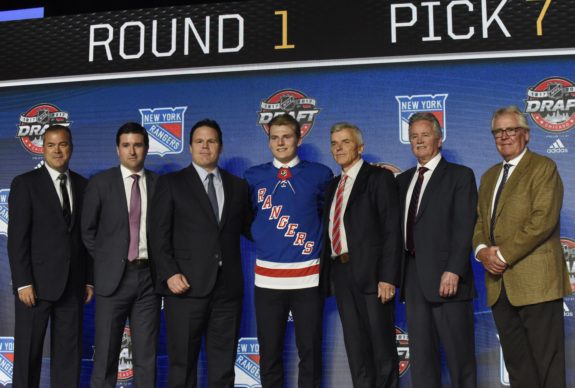 How Do They Move Forward?
The Rangers have seven picks in the first three rounds in this year's draft and nearly $25 million in cap space next season. The prospect pool will be strengthened significantly after this summer and they are a franchise that can attract free agents. There is a path to them spending big this offseason on John Tavares and Ilya Kovalchuk and acquiring Erik Karlsson to strengthen their blue line but that plan for success is unsustainable.
Playoff Outlook
If the front office wants to be competitive next season, they can do it through free agency and trades, but it would be short-term success given the ages of the players they would be signing or acquiring.
A better option is going through an actual rebuild, continuing to trade away expiring contracts and focusing on their young talent. By doing so, they'd have an elite farm system, and in three years when they could be contenders again, they wouldn't have to compete with the Pittsburgh Penguins and Washington Capitals like they would next season.
Ottawa Senators (If Erik Karlsson is Traded)
What Went Wrong?
Maybe the shorter answer would be what didn't go wrong? They actually started the season off well with an 8-3-5 record through 16 games but then went on a seven game losing streak. They had trouble scoring despite acquiring Matt Duchene and Erik Karlsson struggled after returning from injury. In net, Craig Anderson regressed from the .926 goalie he was last season.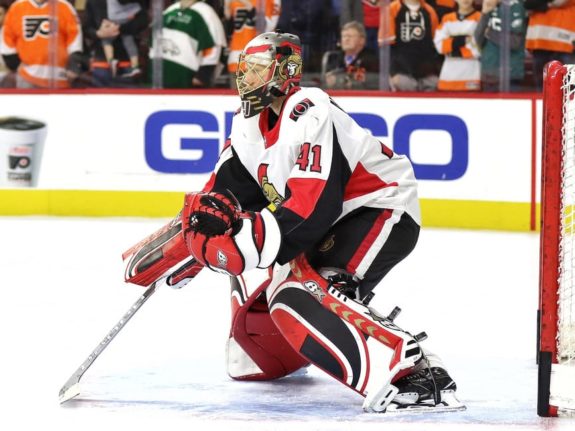 What Went Right?
Not much. Acquiring Duchene gave them a fringe top-line center but he came at a high cost. They do have a solid farm system led by Logan Brown and Colin White — both will be key to future success.
How Do They Move Forward?
If the Senators were a cap team rather than a budget one, their $15.5 million in cap space next season would go a long way in retooling the team. However, they aren't a cap team and they make decisions to save money rather than optimize opportunities to win. With that cap space, they have to re-sign Mark Stone and Cody Ceci, both due raises. They need to be proactive with getting a new deal done with Stone because he could be a prime candidate to receive an offer sheet.
What do the Senators do with Karlsson? He was close to being traded at the deadline and is unlikely to sign an extension at this point. But if they do trade him, they have to get a great return.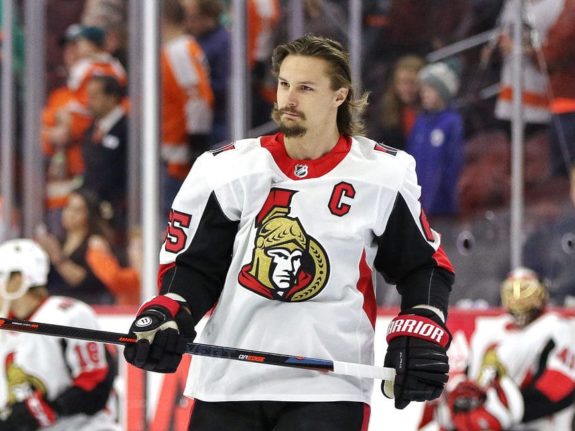 A teardown makes the most sense in Ottawa, but can the franchise survive four or five years of mediocrity? The fanbase is already fed-up with ownership and a complete tank operation could be the last straw. Finally, what do they do with their first round pick this year?
Playoff Outlook
If they don't sell off assets like Karlsson, Stone and Mike Hoffman, they are still likely two years away from being in the playoffs again. They need to find more consistent goaltending and have to strengthen their defense corps. If they do rebuild, it could be at least four seasons before they have a strong enough farm system to be competitive again and at that point, they may not even be in Ottawa.
Vancouver Canucks
What Went Wrong?
This season was one of rebuilding for the Vancouver Canucks so missing the playoffs wasn't unexpected. Instead, for much of the season the Canucks played better than most predicted. They struggled due to below average goaltending and a lack of scoring depth. There was always going to be growing pains as the team's core turned over and this season was the manifestation of that.
What Went Right?
Brock Boeser is an elite goalscorer who took the league by storm. Had he not gotten injured and missed 20 games, he likely would have won the Calder Trophy this season. Even with missing that much time, he is still a finalist for the award.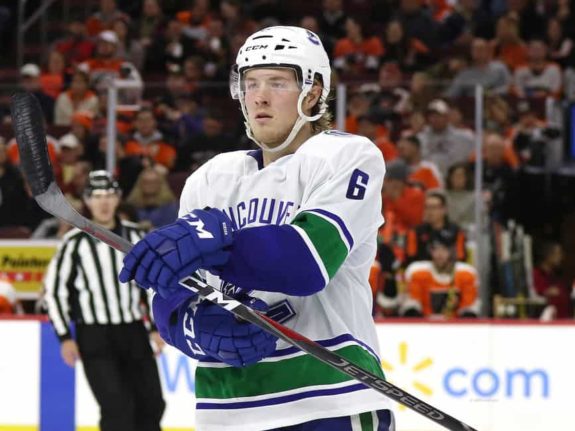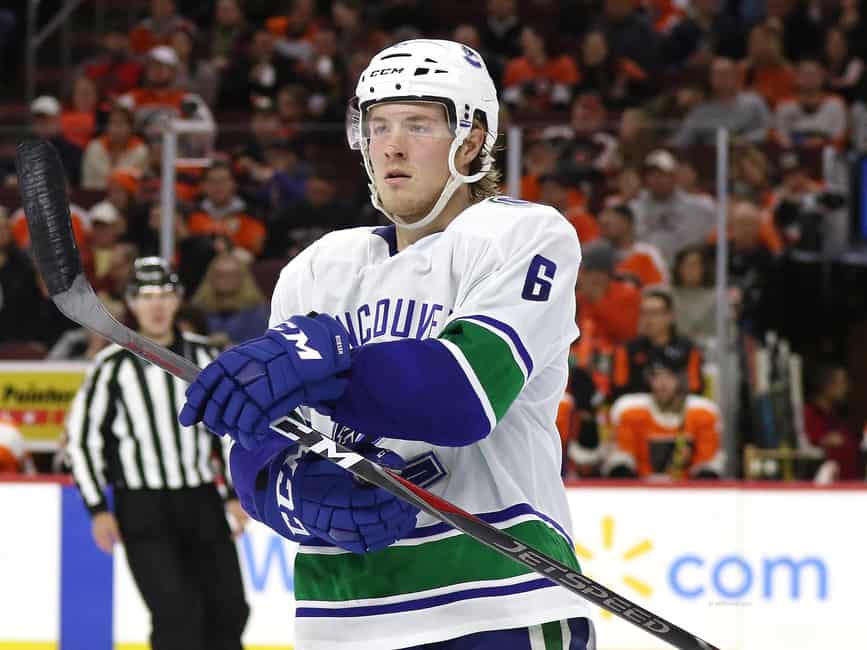 Veterans Henrik and Daniel Sedin proved to still have something left despite moving down the lineup and each averaging just over 15 minutes per game. The Canucks did well to trade Thomas Vanek and getting a prospect rather than losing him for nothing as a free agent.
How Do They Move Forward?
Now that the Sedins have retired, the Canucks have over $23 million in cap space next season and there will have to be key decisions made regarding the direction of the roster. They must focus on the rebuild rather than trying to sign free agents to win next season. That means succeeding in the draft and being willing to take on bad contracts to add prospects and picks.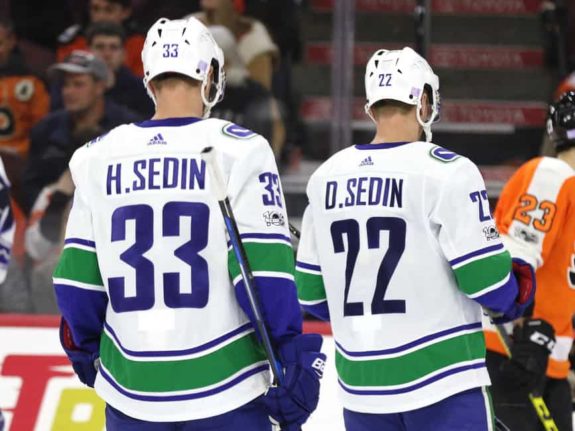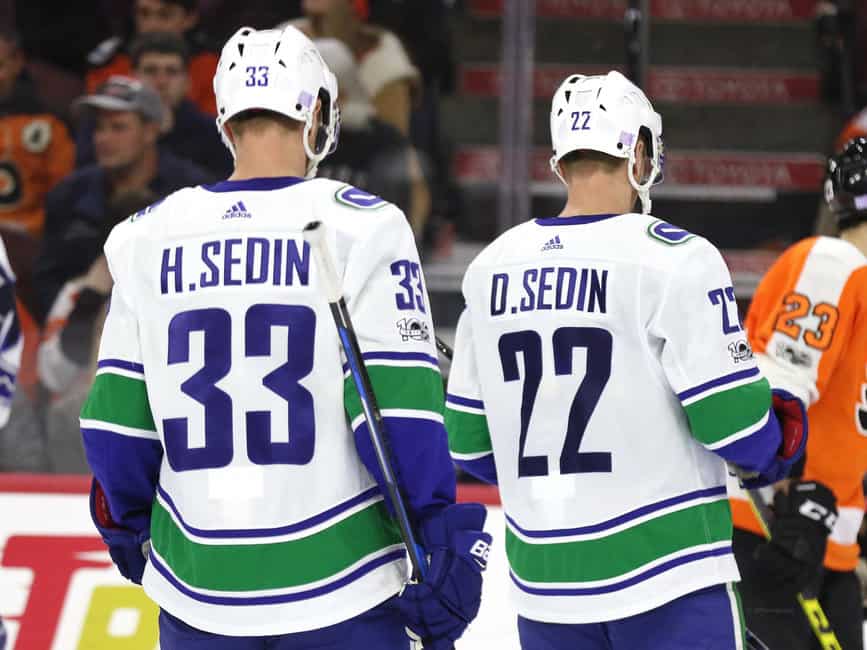 They already have a good future with Adam Gaudette, Elias Pettersson and Thatcher Demko and need to continue building on that future by addressing the blue line.
Playoff Outlook
The Canucks won't be serious contenders for at least three more seasons. The roster needs to finish its turnover before they can be on the upswing of this rebuild. Players like Loui Eriksson and Alexander Edler have to depart and open the way for more young prospects to cut their teeth in the NHL.
No Man's Land
Chicago Blackhawks
What Went Wrong?
This season was a long time coming for the Chicago Blackhawks. The trades that gave up Niklas Hjalmarsson and Artemi Panarin didn't work out. Their decision to bring back long-time Blackhawk Patrick Sharp failed and Corey Crawford's injury and Marian Hossa's allergy situation hurt the team.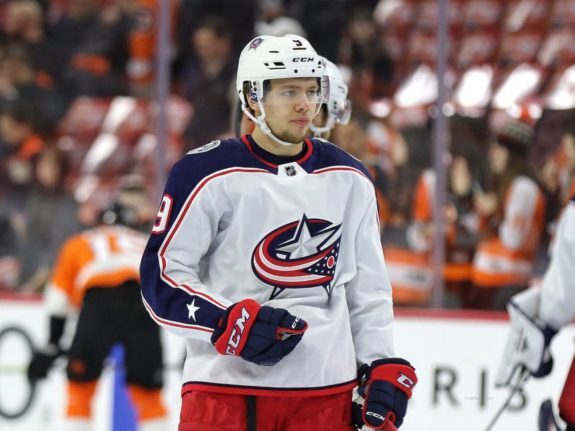 They struggled to produce offense with the absence of Panarin on Patrick Kane's line and Jonathan Toews' regression. On the blue line, they are old and Brent Seabrook was largely ineffective while having a $6.875 million cap hit.
What Went Right?
They received good production from Alex DeBrincat and Nick Schmaltz in their first and second seasons, respectively. Head coach Joel Quenneville did great work with a lack of talent and they finished with the fourth-best Corsi at five-on-five. After the season was lost and the playoffs weren't achievable, their front office did a nice job trading assets likes Ryan Hartman, Michal Kempny and Tommy Wingels.
How Do They Move Forward?
With an aging roster and not much space, moving one of Kane, Toews, Seabrook, Duncan Keith or Artem Anisimov may be the only way out of their current predicament. The problem is that all of them have full no-trade clauses next season except Anisimov. With nearly $50 million spent on seven players not including Hossa, the Blackhawks have to find a way to get production out of cheap young talent. That means success in the draft and signing college free agents.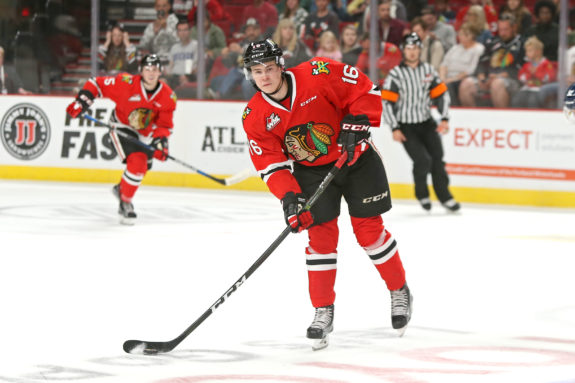 They have to rebuild their defense and have a prospect in Henri Jokiharju who can help with that after posting 71 points in 63 games with the Portland Winterhawks this season. They also have to find protection in net for Crawford who missed most of the season. Finally, with two first round picks this year, they have to ensure they draft players with a high probabilities of success.
Playoff Outlook
There is potential for the Blackhawks to return to the postseason in 2019 but they still wouldn't be consistent contenders. It's difficult to see them as perennial Stanley Cup contenders until their core is turned over and some of their expensive contracts are off the books. I see that being at least three years when it is easier to trade their expensive players. There is a chance they trade Crawford, who is 33 and whose $6 million cap hit runs for two more seasons. There will be bleak times ahead in the Windy City.