There's a famous saying, "Some people grin and bear it; others smile and change it." While its author is unknown, it dates back to the early 1940s. Now, in the middle of another lost Sabres season, it seems even more profound.
The team is bound for its seventh straight season without a glimpse of playoff action. With only 10 wins in 43 games, it's debatable whether they'll reach 20 wins. They're in line with some of the worst seasons in franchise history. Even the tank seasons had 21 and 23 wins.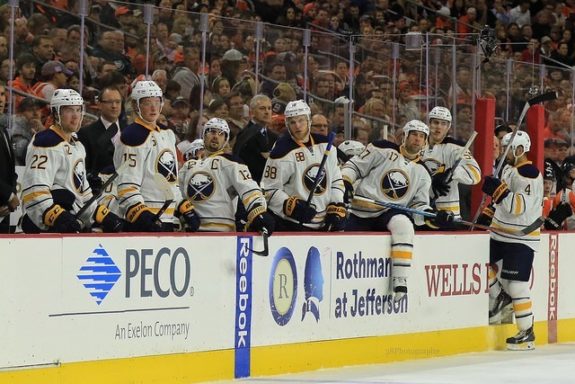 This motley crew is, at times, tough to watch. As the losses pile up, fans have almost become numb to them. How many nights have lifelong Sabres fans flipped a game on, watched a period and decided that there are better things to do with their time than watch the game? Season-ticket holders can barely give their tickets away. Movies on demand, streaming shows and even paying bills online are often more entertaining; this team has won just five of its last 28 games.
New Leadership, Same Results
It's doubtful rookie general manager Jason Botterill and rookie head coach Phil Housley saw a season of this much heartache and misery when they signed their contracts. They both knew they weren't inheriting a winner, but it's unlikely either thought they'd be firmly in the league's basement by Thanksgiving, let alone New Year's. While some die-hard optimists counter that they're playing well, just not getting any bounces, their 10-24-9 record defies argument.
Botterill, a business manager, has brought in nearly a dozen new faces to the roster with salary-cap-friendly deals, but few have made an impact. Many of them are just not producing. Marco Scandella is a good second-pair defenseman, but he's being played on a top pairing. Nathan Beaulieu is a giveaway machine. Plug-and-play players like Jordan Nolan, Jacob Josefson, and Benoit Pouliot are invisible most nights. It's the perfect recipe for losing.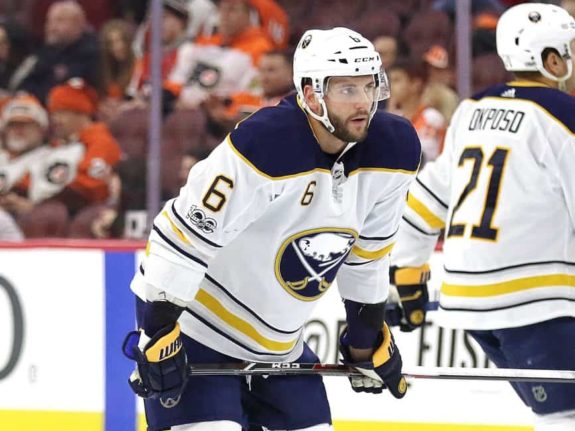 Housley has been a fairly positive, pat-on-the-back cheerleader for his team. He's one to find the silver lining in any storm cloud. That is, up until last night's 7-4 shellacking by the Winnipeg Jets in KeyBank Center. The Jets toyed with the Sabres. At times, the chasm between the two teams rivaled that of a varsity versus junior varsity team. The Jets had speed, determination, and physicality. Other than a few plays, the Sabres, well, they didn't.
After the game, a new version of Housley finally showed up. Steam came out of his ears. Daggers came out of his mouth. It was a mixture of embarrassment, shame, and frustration.
Fed Up Sabres Fans
"The one thing that really irritates me is we've got really good fans coming to the game," said Housley. "If there's something for our guys to play for, let's play for them. They're coming here, spending their hard-earned money and we have to be better at home. We've got to give our fans something to cheer about."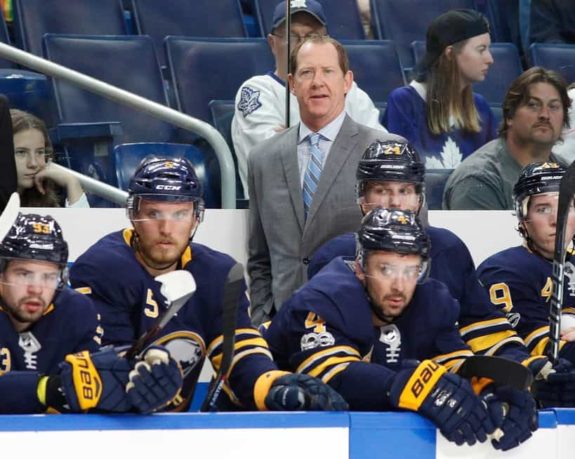 Housley ripped the team a new one, from the goaltenders to the defensemen to the forwards. He railed on his goalies for not making saves, he called out the defense, and he indicted his forwards for cheating on plays to try to score rather than focusing on defensive assignments. Still, the Sabres are the lowest-scoring team in the NHL.
Losing should never be acceptable. Fans in a blue-collar city like Buffalo need to see effort. There's just no substitute for working hard on every shift. And all too often, players are gliding back to the bench at the end of shifts, not digging in to race their man up ice, and taking poor penalties out of laziness rather than moving their feet. Furthermore, they're not making opposing players pay for setting up shop in front of their goalies. It's intolerable. And insufferable.
Eichel & Lehner Keeping It Real
Jack Eichel, who had a three-point game with two goals and an assist, admitted the team had a bad night. "All four lines, the D, and both goalies probably want to get better. Myself included," said the red-faced leader. "I need to get better in the D zone. A few bad bounces but you kind of have to create your own luck and bounces. We all need to work better as a five-man unit to break the puck out and keep our game simple."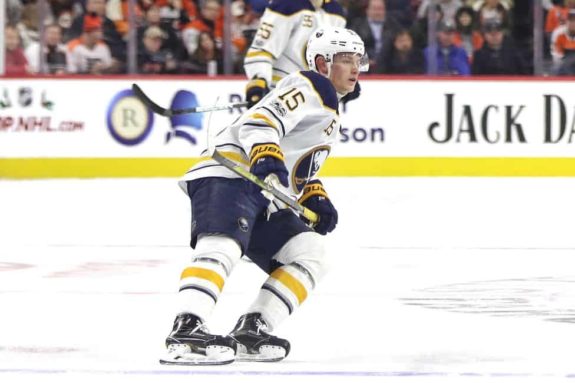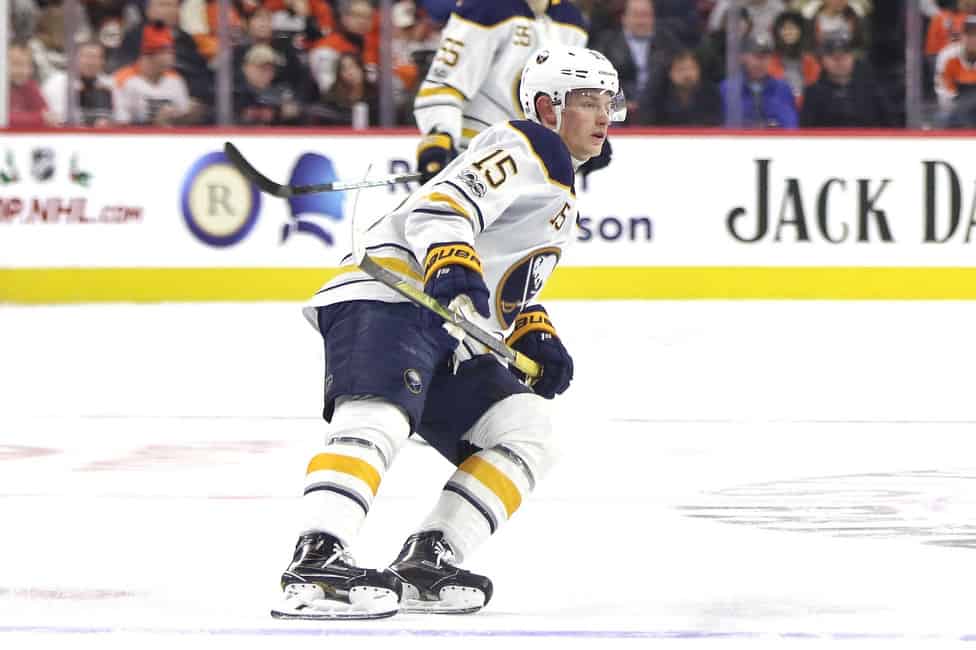 Eichel has played some really good hockey over the last month and remains one of the few consistently producing players on the team this year. He'll be rightfully representing the Sabres at the All-Star game in Tampa in late January.
Robin Lehner, who was pulled Tuesday night, had an off night and owned up to it. "We've got to do things better as a team here," said Lehner. "I'll look at myself in the mirror first. This wasn't good enough for me today, but we've got to pay more attention to detail in our end."
It must be very frustrating for the fans of Buffalo. – Robin Lehner
Every Game Still Counts
Hockey is a quick turnaround sport. But, with 39 games left in the 2017-18 season, the Sabres aren't expected to suddenly rattle off multi-game winning streaks. They're not about to storm up the standings into the division lead. And they're not about to become contenders for the playoffs.
Every game left on the Sabres' schedule is an interview for every player. Each one is an audition to show that they're part of the solution. Games are opportunities for each player to prove awareness of coverage in all zones. Players must finish checks, stay out of the penalty box and fight for every loose puck. Anything less should not be tolerated.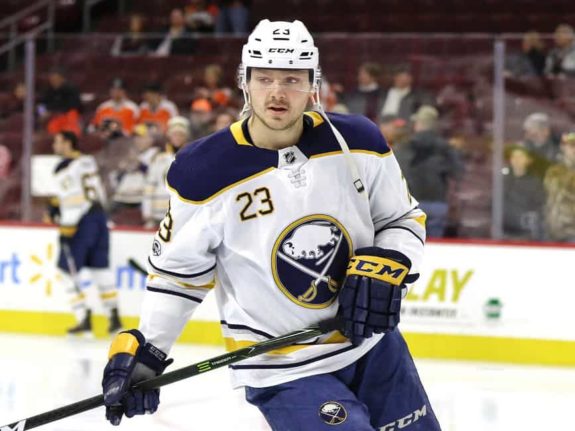 The Sabres can begin to establish a home-ice identity. For too long, the Sabres have been an easy team to play against. Opposing teams see them and salivate at a quick two-point night. They often start their backups. And when an opponent loses to the Sabres, they're grief-stricken. It's a low point that usually wakes them up, like smelling salt.
After his Boston Bruins shut out the Sabres last month, head coach Bruce Cassidy made a comment that was very telling. "In the third, on the road, in a back-to-back, usually a team's going to have a push and, I don't want to be disrespectful, I don't know if they had a true sustained push," said Cassidy.
Hearing that was yet another low point. The truth hurt.
Kerfuffle at Practice
At practice Wednesday morning, emotions ran high between Evander Kane and Justin Falk. A little shoving ensued and tempers flared. "It was more about being in the heat of the battle and guys being frustrated with where we are and sometimes emotions get high," said Housley.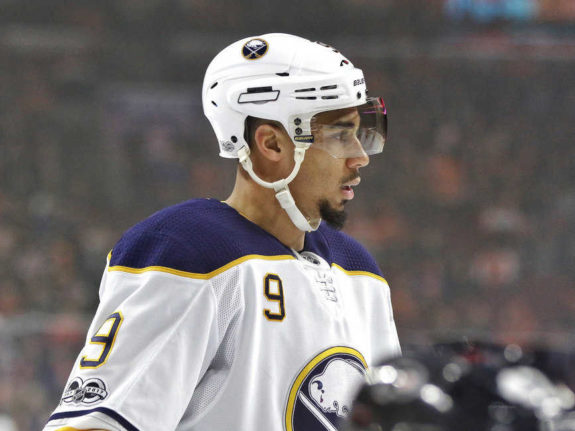 Kane downplayed the situation and said things like that happen all the time on the ice. Falk, a healthy scratch in three of the last four games, blamed it on battling in the heat of the moment. Either way, frustrations boiled over and emotions were on full display.
Oddly, the same passion has been lacking during games.
A Culture of Losing in Buffalo
The evil stench of the tank culture is still pervasive in the dressing room and on this team. It's overwhelming. Painfully, this is an organization that accepts losing. They hold dearly to a point at the end of a loss that comes after regulation.
The team's down-low coverage is like a game of patty cake–nowhere near tough enough. It's high time some of the defensemen stop being spectators and knock some opposing forwards on their behinds in the front of the net. Too many battles are being lost, leaving Lehner or Chad Johnson hung out to dry.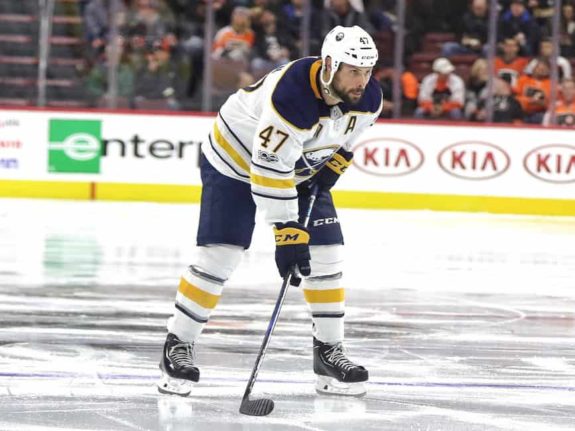 There are players who hate to lose and players who do everything under their power to prevent it. This team needs more players for whom nothing short of a win is acceptable. Jason Botterill has his work cut out for him to get rid of players who aren't up to snuff.
"There's got to be an urgency to kill a play [on defense]. To suck it up and play solid defense," said Housley. "There's a lot of cheat in our game. They think that points are more important than playing solid defense."
Tuesday night may have been the tipping point for Housley. This time, there were no rainbows and unicorns. He was irritated and noticeably ticked off. Unfortunately, fans have been feeling this way for years.