The Washington Capitals engine is roaring in January. Washington drives a 11-1-1 record this month that catapults the team atop league standings. Even with key defenseman John Carlson out of the lineup due to a lower-body injury, the Capitals dominated against a hungry Carolina Hurricanes squad on Jan 23. The Capitals turned up their skill meter across the lineup to pelt teams with goals while standing strong in their own zone.
Blazing into the All-Star Break
Washington's first two lines are leading the league in scoring this month. Nicklas Backstrom posts 17 points in January while his linemates – Alex Ovechkin and TJ Oshie – each have 15 points. Head coach Barry Trotz decided to mix youth with a veteran by slotting right wing Justin Williams next to center Evgeny Kuznetsov on the second line. The move has paid significant dividends. Kuznetsov has rekindled his game, finding the back of the net four times and dishing out a dozen assists for 16 points. Williams posts 13 points. Backstrom, Kuznetsov, Oshie, and Ovechkin rank among the top five scoring skaters this month.
All-Star Fun
Ovechkin and Braden Holtby will represent Washington this weekend in Los Angeles for the 2017 Honda NHL All-Star Game. It will be Ovechkin's 11th all-star appearance in his twelve-year career.
If you freeze it, we will skate.#HockeyGoesHollywood pic.twitter.com/v8FuBn0YdT

— NHL on NBC Sports (@NHLonNBCSports) January 25, 2017
For Holtby, this is his second consecutive All-Star appearance. He is third best in GAA (1.96) fourth best in save percentage (.929%) fifth in wins (23) and first in shutouts (6). Holtby's nickname, the "beast," derives from his grizzly facial hair.
The most beautiful hockey story ever told #HockeyGoesHollywood #NHLAllStar pic.twitter.com/J6NA8DRAQg

— Washington Capitals (@Capitals) January 25, 2017
Washington invited fans via Twitter to post movie-themed posters online. The Twitter team would pick out its favorite designs. One entry that was selected featured Holtby and Ovechkin as Jedi knights. Holtby looks like he is one with the force during his pre-game ritual of visualizing the teams skating back and forth on the ice.
Possible Free Agents
The Capitals will be looking at the free agent market this summer. Defenseman Karl Alzner and wingers TJ Oshie and Justin Wiliams have contracts expiring at the end of this season. It will be nearly impossible for general manager Brian MacLellan to keep all three guys. Plus, restricted free agents like Evgeny Kuznetsov, Dmitry Orlov, and Nate Schmidt are likely going to seek pay raises. Fortunately extending the younger players' contracts will not bend the salary chart.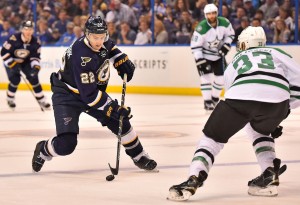 With Brad Marchand and Brent Burns extended, and Victor Hedman off the board as well, the 2017 free agent pool looks smaller. Two names to highlight for Washington are defenseman Kevin Shattenkirk and forward Alexander Radulov. Shattenkirk is very familiar with Oshie. The two played together for four years in St. Louis from 2011-15. A reunion of the two parties would benefit the Capitals. They hold on to Oshie while receiving a boost on defense.
The Cons: Shattenkirk would be another top-four, mobile defenseman comprised mostly of top-four, two-way defensemen. There are already murmurs of the Blues trading Shattenkirk. From Washington's perspective, the least preferred destinations for Shattenkirk to go are the New York Rangers or Philadelphia Flyers. Both locations are in the division, and both clubs would instantly improve on the back end, making it tougher to score.
Radulov can replace Oshie or Williams if either decide to take their talents elsewhere. Radulov fits well with Washington's speed game and appears to be more focused on staying in the NHL than ever before. He logs top minutes and posts 37 points in 47 games for the Montreal Canadiens. Montreal will likely beseech Radulov's agent, Maxim Moliver, to extend the forward's contract. Both parties have already acknowledged mutual interest. In the case that Radulov still wants to field offers, the Capitals would be wise to reach out.
Jarome Iginla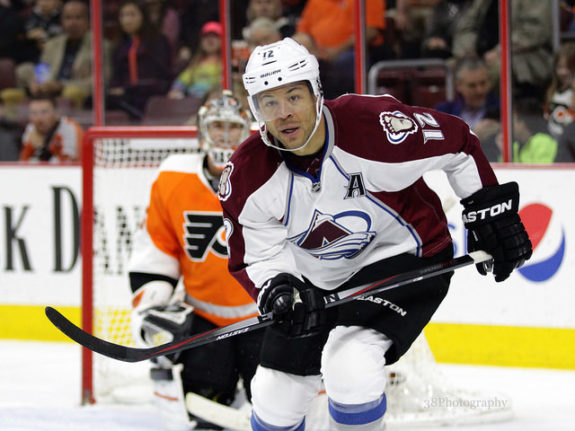 The 2004 Art Ross Trophy winner will turn 40 years old when free agent frenzy begins on July 1. Iginla seems like he has won every distinct award, including the Best NHL Player ESPY Award in 2002 and 2004 and the NHL Player Foundation Award in 2004. However, he still does not have his name engraved on the Stanley Cup.
His numbers suggest he is a victim of the dismal Colorado Avalanche squad that sits dead last in the standings. The rugged winger scored 22 goals and tallied 47 points on the 2015-16 scoring chart. He posts six goals and 12 points in 46 games this season. Iginla was a goal away from winning the Stanley Cup in 2004 with the Calgary Flames, and I'm sure being so close to championship glory is enticing for Iginla to play another year. He could play with Jay Beagle or Tom Wilson on the bottom two lines to add scoring depth. Iginla is also recognized for his leadership. A voice like his in the locker room would bolster Washington's approach to the game.