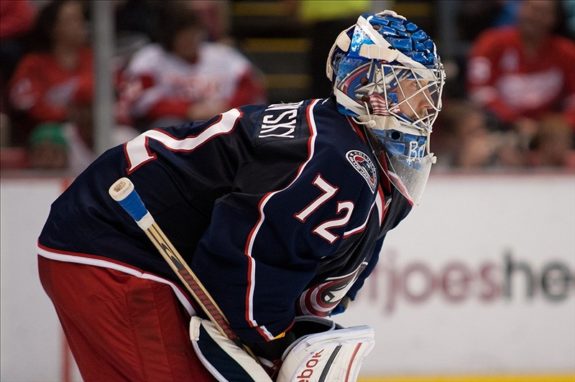 When your last Vezina Trophy winner was back in the 1986-87 season, having to see a goalie who once donned your colors win the prestigious honor a year after being let go, would be a hard pill to swallow.
Hopefully the Flyers front office has plenty of water because that pill's about to be the size of, for lack of a better term, the Vezina Trophy itself.
If Sergei Bobrovsky hoists the award in another month or so, there will be pain felt by every Flyers fan. This won't be because they're upset at him or that they're just bitter fans.  It'll simply be because the Flyers organization never was able to properly utilize him and allowed him to simply walk away.
The word "mismanagement" comes to mind.
In about a season's worth of starts between his only two years in Philadelphia, the Russian product went 42-23 (.547) and a 2.80 GAA. A year later with a franchise that has made the playoffs just once in their existence, Bobrovsky's 21-11 record, 2.00 GAA and daily heroics in Columbus came as a big slap in the face to everyone in Philly.
For an organization that has tried to fill the void left by Ron Hextall with players such as Robert Esche, Antero Niittymaki and Roman Cechmanek, allowing a future Vezina Trophy winner who was waiting in the wings get away is the biggest mistake this organization has made when it comes to their prolonged search for a goalie.
Of course this is all in hindsight, but there was never a time when Bobrovsky wore the orange and black that he ever looked out of place.
So how could the Flyers let a 24-year old goalie on the rise slip by that easily?
To correctly discuss this issue, fans will have to go all the way back to the day the Flyers signed the top goaltending free agent out of Phoenix. If not for the front office's decision to force the matter and overpay for a player who they failed to properly scout, then this whole Bobrovsky ordeal may never have transpired. Understandably, the Flyers front office was in a "win-now" mode – however, that wasn't the problem.  It was how they mismanaged Bobrovsky and failed to be patient with his development.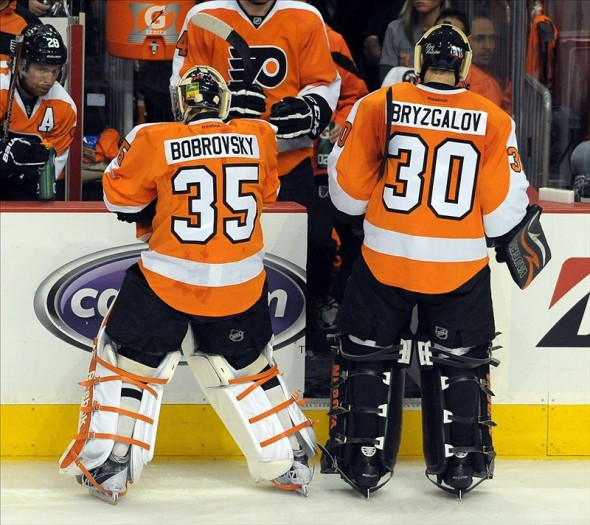 Without Ilya Bryzgalov being nothing more than a giant road block for Bobrovsky during his brief tenure with the Flyers, the youngster would have undoubtedly been exposed to more playing time. With more game experience, the Philadelphia front office would have been able to identify that Bobrovsky had a very bright future.
Basically, if the Flyers weren't so enamored with Bryzgalov being "the answer" to their goaltending woes, a lot of things would be different, specifically Bobrovsky patrolling the crease at the Wells Fargo Center.
Correction, a future Vezina Trophy winner patrolling the crease.
Follow Kyle Phillippi on Twitter: @Kyle_Phillippi
A journalism student at Rowan University, Kyle is a Big Ten Reporter for Scout.com (owned by Fox Sports) and spent the 2013 season interning with the Philadelphia Flyers.