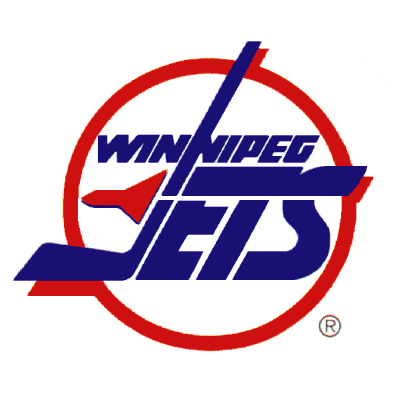 Although the Jets had a productive first season back in the 'Peg after 15 years, we know there are still several holes the team needs to fill before they'd be considered any kind of a Stanley Cup contender.
If the Jets were able to dip into their namesake's past to recruit players to fix their shortcomings, who would be best to add to their roster? Here's some ultimate fantasy roster building using Winnipeg's professional hockey history.
The current Jets have probably enough offensive ability from the back end with Zach Bogosian, Dustin Byfuglien and Toby Enstrom able to move the puck and join the play in the offensive zone, but how about adding a player who could do that and play a sound defensive game? That's why I would want Lars-Erik Sjoberg on my team anytime. Add to his offensive and defensive talents a high level of maturity on and off the ice and unquestionable leadership skills and you have a huge difference maker to any team.
The Jets got decent scoring on the left wing from Evander Kane and Andrew Ladd, but neither would currently be considered a first line player. The addition of the Golden Jet, Bobby Hull, would give the Jets a first line player extraordinaire and a solid offensive threat on the left side for their first 3 lines. Hull could also be physical, although that wasn't his game, and was solid defensively. Leadership, through his mere presence, would be an additional benefit of having one of the greatest left-wingers ever on the club.
If depth up the middle were questionable now, it wouldn't be adding Dale Hawerchuk and Ulf Nilsson to the team. Hawerchuk was the team's best offensive player for his entire 9 years with the club, being both a great passer and goal scorer, not to mention very durable as well. Nilsson was an other worldly talent who played with Hull and countryman Anders Hedberg to form one of the best lines in hockey history. An excellent playmaker, with a goal scorer's touch, he was also a responsible player in the defensive zone, one of the very best all- around players to wear the Jets logo.
If I wanted to be really greedy, I might add Thomas Steen to their depth chart, likely third at centre. The current councilor for the City of Winnipeg was a significant contributor to the offence every year, very good defensively and a solid team member and quality person who was never a distraction.
If I were to go crazy and replace most of the roster, you could also contemplate adding Teppo Numminen, Dave Ellett, and maybe Phil Housely on defense. Up front worthy of consideration would be Anders Hedberg, Peter Sullivan, Willi Lindstrom, Kent Nilsson or Morris Lukowich. You might want to add a veteran like Joe Daley in goal, as well.
If I had to I could probably replace the entire current roster with a better one using only players from Jets history. They had enough stars or superstars to fill a good portion of the roster.
As a note: obviously I didn't factor the salary cap into this discussion since adding the likes of Hull, Nilsson, Sjoberg, Hawerchuk etc., could become very expensive. If you held me to picking 2 players to enhance their current roster, I think Hull and Sjoberg would be the biggest plusses for the team. If the cap would allow it, I'd try to fit in Dale Hawerchuk as well. Hello Stanley Cup contention.
Long time sports fan dating back to the stone-age – when hockey players were ridiculed for wearing helmets! Besides being a part of THW team, Jeff is also a member of the Yahoo Contributor Network.