When putting together my Ottawa Senators 20th anniversary team , I was looking for a mix of speed, skill and grit. I thought about the impact that they had for the team, and in some cases the impact they could have made if they had stayed around a little bit longer. This team has 4 hard-working offensive lines, a defensive core that has a mix of stay at home defencemen and puck moving, smooth skating d-men. Goaltending was up in the air, but feel that the trio on this list a lot of people will agree with. So without further delay let's get at it.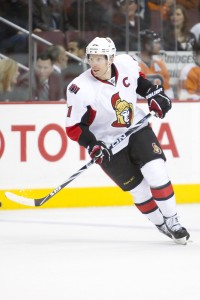 My first line should be no surprise to many. Heatley – Spezza – Alfredsson. What a line they were, the trio led the NHL playoffs in scoring in 2007 when all 3 were tied with 22 points. Spezza has changed his game and has become a complete player, scoring 616 points so far, and has reached the 80 pt plateau on 4 separate occasions. Only knock on Spezza is that terrible drop pass to the opposing team Alfie, well, who else could you put on the right wing? Team captain, all time leading scorer in goals, assists and points, 18 years on the same team, enough said. Then there is "The Heater". Heatley played 4 great seasons with the team, scoring 180 goals, 362 pts in 317 games. Problem with Heatley is that he was a big suck, and even though he held out and bolted to San Jose, you can't forget what he did on the ice. When you average 45 goals a season for a team, you look beyond the off ice garbage.
The second line is McEachern – Yashin – Hossa. This line has hard workers on the wings and crafty sniper in the middle. Shawn McEachern was a hard-nosed, fast skating player that would score key goals, and was a well liked by all his teammates. Marian Hossa was like a bull in a china shop. Big and strong with speed to burn and could score. Centering these 2 players Alexei Yashin, he was a force for the Senators, 5x 70 points, 5x 30 plus goals. When he was played, he was great….. Except for the playoffs.  And off ice, he was complete train wreck. But regular season play, he was dynamite.  If it wasn't for Yashin, the Sens would have never had the chance to get Spezza and Chara. That alone is worth second line status.
On my third line, I took a nice mix of just about everything, with Havlat – Fisher – Neil.  Martin Havlat is full of skill, a fast, smooth skater who can score. Unfortunately, he was injured all the time. He never played a full season in a Sens uniform, but when in the line up, he put up pretty good numbers.Mike Fisher aka Mr Carrie Underwood, would be the centre of this line. Great two-way player ,who can pot 15-20 goals and would play against the other teams top players every game. And on the right side , Chris Neil. Tough as nails, knows how to get his team going. Offensive numbers aren't high, but he will toss the mitts with anyone, and he is a heart and soul guy that every team needs.
And finally, the fourth line consisting of Peluso – Kelly – Cunneyworth , or as I like to call them, the plumbers. Mike Peluso was the Sens first tough guy. In his one and only season he scored 15 goals and 318 pims, and you cant help but remember that beauty of a mullet he had. Chris Kelly, another one of those two-way players, that always found ways to be productive. Not a gifted scorer by any means, but he could grind the other team right into the ice. On the right wing, Randy Cunneyworth, who was the captain when they made their first playoff appearance. Gritty player who led by example.
On the defensive side, I have Wade Redden and Zdeno Chara as my first set. Redden in his prime was a great puck moving defencemen, great outlet passes and strong play in his own zone.Big Z is 6 foot 9 , 260 lbs . Great in his own zone and has a bomb for a shot, and who can forget when he rag dolled McCabe. My second set is Phillips and Duchesne. Chris Phillips "Big Rig" has been a steady dman for this team for many years, brings a lot of experience for the younger guys that are coming up now, and presents leadership to the team. Steve Duchesne was a good offensive dman, he only played two seasons with the team, but he scored the goal that gave the Sens their first playoff birth since returning to the league in 1992-93. He is also tied for most goals by a dman with Erik Karlsson. The third and final unit has Brad Marsh and Erik Karlsson. Marshy had to make the list for one reason, and one reason only. He didn't wear a bucket, (helmet) when he played. That's enough to make my list any time. Karlsson has been the brightest star the last two seasons. He has been to two all star games , in his first three seasons, and scored 78 pts this season. Karlsson tied for 3rd in the league for assists and 10th in pts among all players, while finishing 1st in goals, assists and points for a dman.  Not only was he first in all those categories, he had 25 point lead on 2nd place.
In the crease, my starting goalie is Patrick Lalime. He played five season in total , all were productive. Four seasons of 27 or more wins and the one season that he didn't get over 25, he only played half a season. Problem with Lalime was he couldn't get them over the hump in the playoffs, he brought them to the Conference finals one year, but will always be remembered for the soft goals he let in against Toronto. His back up is Ray Emery, regardless of his off ice problems he was solid between the pipes. He led them to their first and only Stanley Cup Finals appearance in the modern era. He even showed up to practise on his snow mobile,  a lot of flash but could also back it up when it mattered.
The head coach would be Paul MacLean. Even though he has only one year under his belt in Otown, he has shown that he is a leader and knows how to get the most out of his players. For a team that was suppose to end up in last place, he found a way to get them in the playoffs and push the number one seed New York Rangers to seven games.
There are a few more people that could have been on this team, so I figured I would have an honourable mention section.
For the forwards : Radek Bonk solid two way centre. Sylvain Turgeon, he wore the Jofa space helmet and last but not least Alexandre Daigle. Daigle was the 1st overall pick in 1993, it's not like Chris Pronger, Paul Kariya, Saku Koivu and Kimmo Timonen were in the same draft or anything like that.
For the defence : Anton Volchenkov great shot blocker and loved to throw his weight around. Andrej Mezaros was young, but was great in the playoffs. And finally, "Uh Oh" Joe Corvo. When you have a nickname like that, you are shoe in to make the list.
For the Goalies : Craig Anderson has been amazing in short time in Ottawa, gives them a chance every game he plays. Ron Tugnutt was steady in nets for them. Pascal LeClair, had a terrible run as a Senator, but mentioned in this article because he was the first player that I know of, who was hit in the face while on the bench. It ended up breaking his jaw and keeping him out even longer.
Feel free to send me your suggestions on what you would change on this team. You can find me on twitter @AI_THEANSWER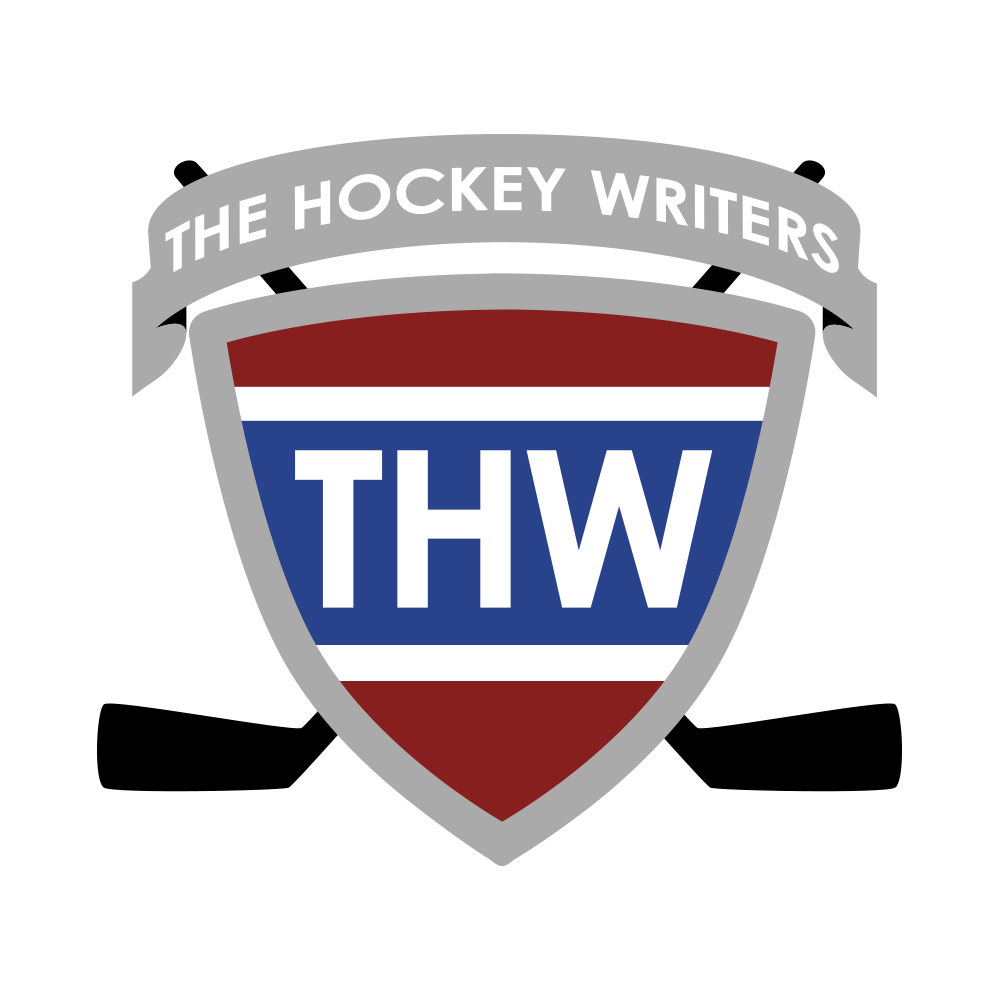 The Hockey Writers is:
1) A top-tier hockey media company delivering a top-notch, in-depth look at the NHL
2) A collective of some of the best hockey writers anywhere
3) A multimedia provider with daily podcasts and YouTube shows
4) Well-respected and widely-cited NHL prospect and draft resource