With the NHL All-Star break here, the unofficial midway point of the season has finally arrived. With that comes a pick up of rumors and speculation regarding the annual NHL trade deadline.
What players will stay with their current teams, and which ones will be dealt to help a team contend for a Stanley Cup? Each year there are so many routes for teams to go, but they don't always work. While teams are always worried about who they could bring in to get better, there is also the risk of who they are dealing away.
Is the player being dealt going to come back to make his former General Manager look foolish or smart? Was the price to pay a bit too much? That's a lot for a GM to weigh when he's looking to make a deal.
For the Winnipeg Jets, it's already been discussed on how GM Kevin Cheveldayoff should handle the upcoming trade deadline regarding pieces to bring in. But what about pieces going out of Winnipeg? What players are more likely to end up being a part of a trade deadline deal this year?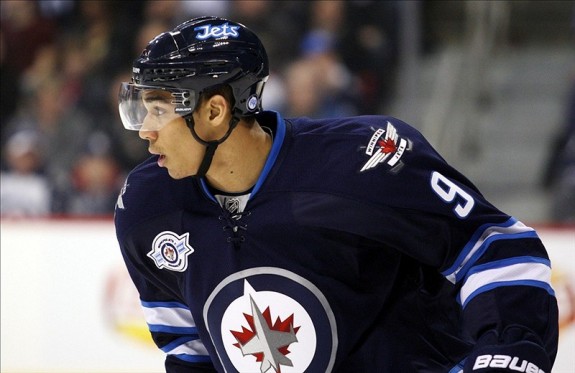 First, let's look at the big name who always seems to find his place in the rumor mill, Evander Kane.
Despite being under contract for three more seasons, the budding superstar constantly finds himself at the front of any sort of controversy that comes from Winnipeg. Many chalk it up to a young man acting like a young man. However, that hasn't stopped the chatter of the Jets trying to move the 23-year old winger.
If Winnipeg was going to trade Kane, it would be in the form of a major blockbuster hockey trade that sees important pieces going both ways. For that reason, I wouldn't expect a deal involving him to be done around the trade deadline, especially when Winnipeg is in the middle of it's best season season rejoining the NHL in 2011. If anything, a deal would happen over the summer, but I just don't see the Jets parting ways with Kane.
Now that that's out of the way, it's time to move on to more likely trade candidates come March 2.
As most know, the Jets have an abundance of NHL-caliber defensemen currently on their roster. This makes for a pretty good problem to have if you are Cheveldayoff. Of course, not many believe that Winnipeg needs to deal a defenseman at the deadline, but for the team to improve upfront like Cheveldayoff hopes, trading away a blueliner may be the most logical deal to make.
I don't expect All-Star Dustin Byfuglien to be dealt either as I think he's a man that gets extended by the team before the final season of his contract begins later this fall. The Jets have a nice young core of players on the roster that I don't see being shaken up too much when it comes to the big names of Kane, Byfuglien, Andrew Ladd and Blake Wheeler.
A couple players that could find themselves out of Winnipeg by March are defensemen Jay Harrison and Paul Postma. Postma has a deal that expires at the end of this season while Harrison will be a free agent in 2016. Neither player would likely fetch too much on the trade market by themselves, but they could be used as part of a package to bring in a bottom six forward to the mix.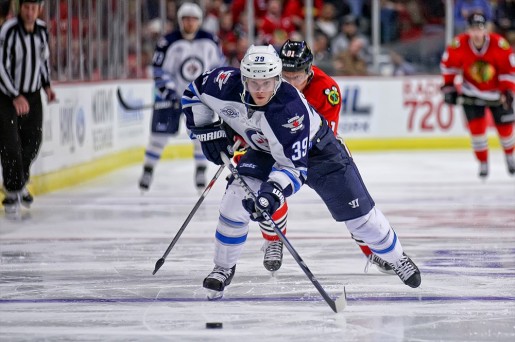 If a big name were to be traded on the back end, I could personally see Tobias Enstrom being the man that could be on the move. Now, I'm not basing this off any reports out there or rumors, I'm just going with my personal thoughts on this one. Enstrom is a player that, thanks to the organization's prospect pool, could become expendable. He's also a player that could bring in a top six forward to a Winnipeg team that could always use more scoring as the playoff push heads down the home stretch.
For those not wanting to see the Jets part with someone on defense, one player upfront that could be dealt is Michael Frolik. Frolik is on a one-year contract with the Jets, and has made it known how he feels about remaining in Winnipeg. But, if the Jets truly wanted to do something to change up the team come deadline, then Frolik could be a forward that could be dealt. That being said, that's a player that I think stays in Winnipeg for a while.
Again, I wouldn't expect big names to be dealt come the deadline from by this team unless an offer comes in that blows Cheveldayoff away. He's not one who's willing to mortgage the future for one playoff run. Nevertheless, I also wouldn't expect the Jets to sit still come March 2.