Following news that Kyle Dubas is no longer the general manager of the Toronto Maple Leafs and after President Brendan Shanahan addressed the media with his narrative about how the relationship ended, many fans in Toronto are finding themselves on one side of the fence or the other. Some believe Shanahan was heartless by offering Dubas an extension and then pulling it back when Dubas needed more time and ultimately countered the financial terms. Others believe a GM with little playoff success overplayed his hand, got called, and is now out of the game.
Let's take a look at why arguments can be made for both sides and show that it's not as easy as simply suggesting one side was right or wrong here.
Was Shanahan Hasty and Insensitive?
Shanahan told his side of the story and painted the picture he'd made it clear to Dubas that the Maple Leafs wanted their GM to return. Dubas wasn't sure and had a lot of factors to weigh, including the overall well-being of his family. That lack of urgency to get a deal signed let doubt creep in about Dubas' enthusiasm to remain in the role. When the GM then addressed the media in a post-season avail and said he wasn't sure he would be back, Shanahan really got the sense that Dubas wasn't entirely committed.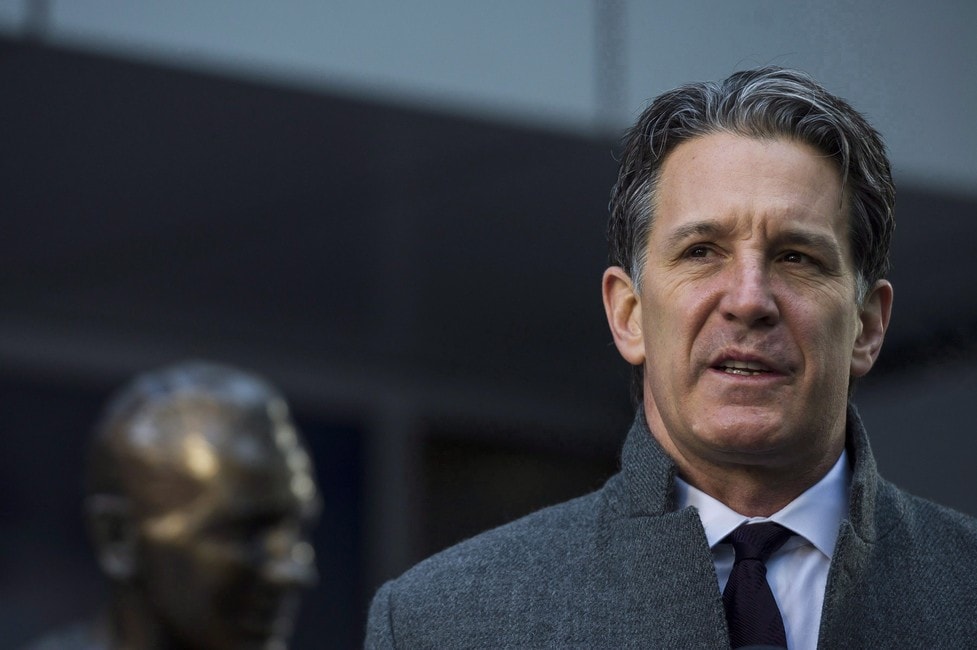 Ready to give the GM some time to make up his mind, he insinuated that Dubas used his agent as the go-between during negotiations and then didn't talk to Shanahan for a couple of days. When he finally did, he'd countered what the organization thought was a fair offer. Dubas sent a note via email that he was interested in staying on but by then it was too late (or that was the last straw) and Shanahan had made up his mind.
Related: Shanahan Says Unmotivated Dubas Led Maple Leafs To Move On
Was Shanahan feeling scorned? Was he upset that Dubas dragged his feet and didn't jump to the pump to stay on as GM? Was he not understanding that this was a big decision and that Dubas needed time to make sure it was the right move? Was the President bitter that Dubas would dare send a counteroffer via his agent and try to get more than what was offered? Those are all fair questions and we may never know the answer. That said, for many fans, the way Shanahan talked about the process, it was hard not to get the sense that he was a bit frustrated and felt underappreciated that Dubas wouldn't work on his timeline.
---
Latest News & Highlights
---
In the end, Shanahan said he felt like Dubas wasn't committed. Instead of negotiating the counteroffer or making sure Dubas' head was in the right place, Shanahan blew everything up. The sudden and swift shift caused Jason Spezza to quit and now the team is looking at having to hire a new manager in a matter of weeks if not days. It appears this franchise is more disorganized than ever.
Some have gone as far as to suggest this was all intentional on the part of Shanahan and that he wanted to send a clear message to everyone inside the organization that the Leafs wouldn't hesitate to dump someone over money. With some big player decisions coming up and contract negotiations on the horizon, it says a lot that Toronto would be more than willing to send their GM packing if too much money was asked for. Specifically, the idea is that William Nylander and Auston Matthews should have been paying attention to what happened here.
Did Dubas Bluff and Get Caught?
Some fans are arguing that how all of this played out seems kind of fishy. Not only did Dubas not find a lot of playoff success, but that he countered what was probably a lot of money — Elliotte Friedman reports, "I believe there was a 5-year extension on the table for Dubas" — after saying he wasn't sure if the fit in Toronto was right feels like a negotiation ploy. Nick Kypreos even suggested that Dubas potentially used his family as a pawn in a chess game that he's now lost if his primary objective was to remain in Toronto.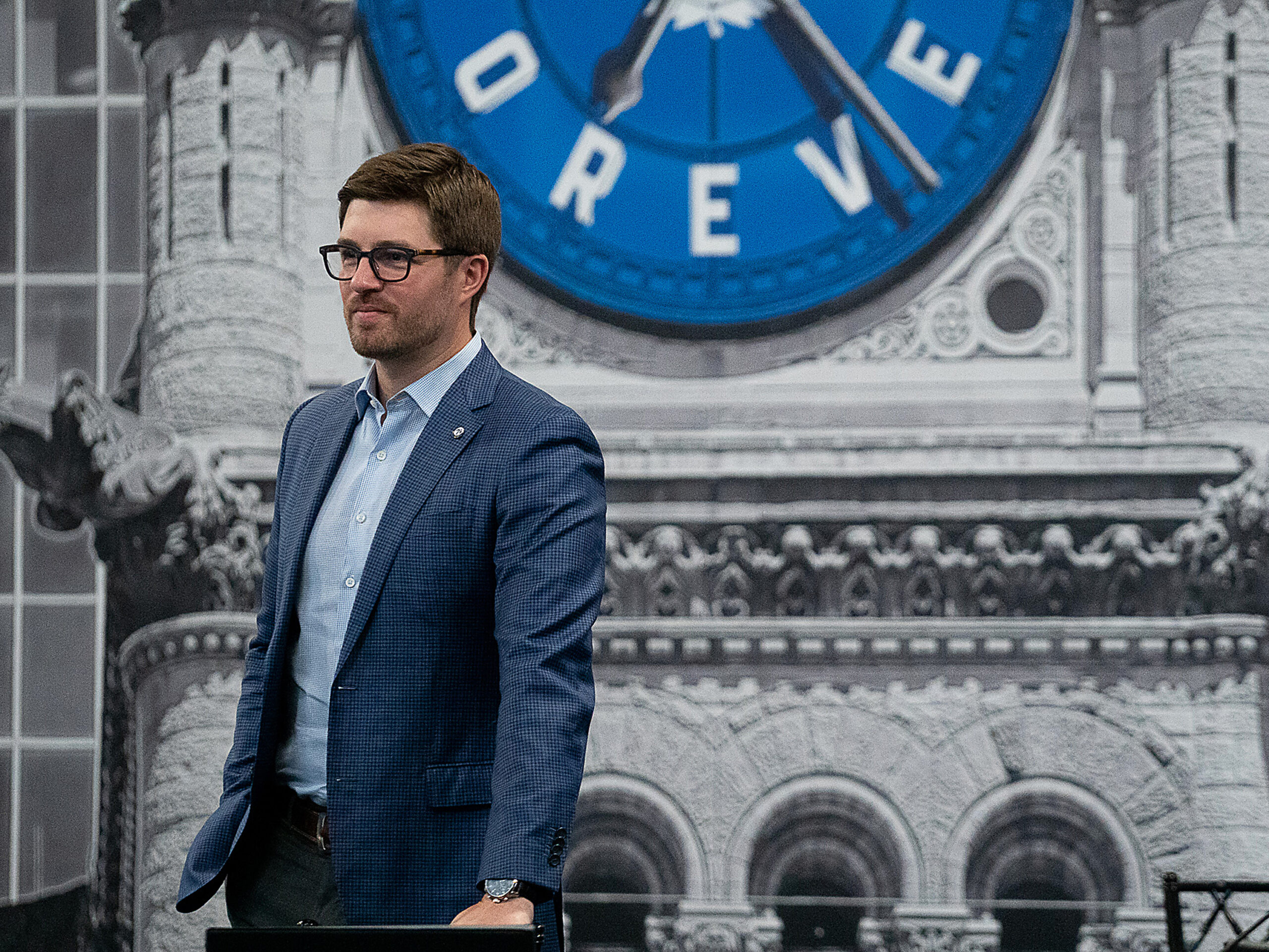 Why ghost Shanahan? Worse yet, why come back with a counter that only seemed to suggest you weren't sure you were happy, but that if enough money was thrown your way, you'd overlook it? The panel from TSN OverDrive either believes Dubas had an offer from another team in his back pocket, or he got greedy.
Shanahan said he'd suggested Dubas hold off his media avail until a deal was done. Dubas declined and it felt like he needed to talk to the press. What he discussed made it feel like he clearly had an agenda. When Shanahan heard Dubas share some of the things they discussed privately, it was a bit of a betrayal to play the family card. When Chris Johnston asked the question about whether Dubas wanted to return and he voluntarily answered it, the feeling was that Dubas might be jockeying for a position in negotiations. Dubas fell short of saying almost everything except that he had another offer from a team. In fact, he said he wouldn't likely pop up elsewhere. Was he trying to say he was loyal only to the Leafs, but that this job was incredibly hard and he needed prompting in the form of more money to stick around?
Either way, Shanahan saw and heard what Dubas had to say and was clearly not happy he aired those grievances in a public forum.
So Now What Happens in Toronto?
Unfortunately, the way all of this played out, the organization looks like it's in disarray. Either the President can't get his GM to stay on for a fair price and is now forced to search for Plan B, or Dubas looks like an unmotivated GM just in it for the money. Will this deter future GMs in Toronto? Or, will this give pause to other teams ready to back the Brinks truck up for Dubas?
And, what happens with the players? It's already clear that one executive in Spezza has more loyalty to Dubas than the team he absolutely wanted to play out his career with and work for. Something happened that Spezza didn't like. What will Auston Matthews and others think? Do they stick with the Leafs and Shanahan's new vision, whatever that is? Or, do they look to follow Dubas out the door?