The Boston Bruins, along with the rest of the NHL, unveiled their protected lists on Sunday ahead of this week's Expansion Draft. Selecting which forwards to protect seemed straightforward, and with one clear starting netminder in Tuukka Rask, it was pretty simple to predict most of Boston's protected list.
The one wild card came on defense, where the Bruins had to select three D-men to protect from Las Vegas. Zdeno Chara and Torey Krug were obvious choices, leaving one spot open for three defensemen: Adam McQuaid, Colin Miller and Kevan Miller.
A case could be made for protecting each of the three defensemen who each have different levels of NHL experience and ceilings that have yet to be reached. In the end, though, the Bruins opted to lock down Kevan Miller.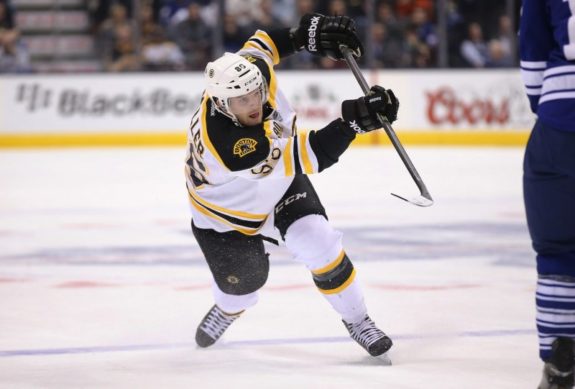 So, which player from Boston's roster will the Golden Knights select? Will their choice to protect Kevan over Colin Miller lead to the latter's departure from Boston? Will Las Vegas instead opt to select a proven veteran in McQuaid? Or will Vegas throw us a curveball and leave both McQuaid and Colin Miller in Boston?
The Bruins team at The Hockey Writers went around the table, offering up their preview and predictions for this week's draft:
Brandon Share-Cohen
With the Boston Bruins' protection plans shocking absolutely nobody, the next step in the process is figuring out who the team will be losing to the Vegas Golden Knights. Kevan Miller will be with the B's next season, which isn't a bad thing given his ability to play on both the left and right side of a pairing and up and down the lineup. Still, when given the opportunity, Colin Miller has proven he can be a very good NHL defender and the prospect of losing him for nothing isn't one that fans should take lightly. In that same thought process, it also isn't the end of the world if Miller is taken – Don Sweeney didn't fail the team, he simply navigated the system the way he deemed would best suit the team moving forward.
If the Bruins lose Adam McQuaid, they'd be much better off than losing C. Miller. Both Kevan and McQuaid come in with similar cap hits, skill sets and are both relied upon to stand up for teammates when necessary. It's part of the lingering Big Bad Bruins mentality.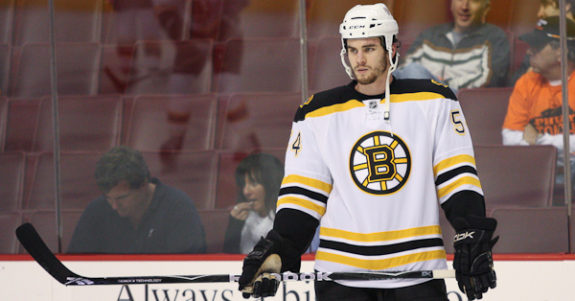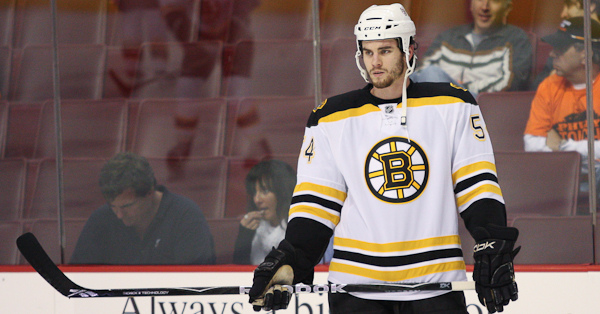 They're valuable players but having both seems redundant. McQuaid may deserve praise for what he has done for Boston and the Bruins' organization, but in professional sports business is business. The Bruins would be best off if McQuaid was taken between the two. Still, the idea of the Bruins convincing Vegas to somehow take Matt Beleskey is an enticing one.
Beleskey is signed for another three seasons on a deal that eats $3.8 million against the cap each year. It isn't ideal to have him on the books and his trade value is virtually non-existent. For that reason, Beleskey would be the best option for Boston to lose in Expansion.
In that scenario, the Bruins could also still look to trade one of Kevan or Colin Miller or McQuaid to relieve some of their surplus of defenders destined for the bottom pairings next season. Another intriguing name that has been floated around is Malcolm Subban. With a bounce-back second half of the season and his incredible natural skills, he could be an interesting option for Vegas. Despite this, the Golden Knights have a large market of good goaltenders to select from and Subban doesn't seem likely to make the cut.
When the Golden Knights select their player from the Bruins, my money is on McQuaid bidding his farewell to Bean Town. A veteran defender who is gritty, a true leader that comes with a relatively inexpensive contract doesn't seem like a bad way to go. While Colin Miller has looked good in his time in Boston, his inconsistencies are still there, as is the fact that he hasn't developed as quickly as some might have hoped.
BSC's Prediction: Adam McQuaid
Cam Hasbrouck
When the Bruins chose to protect Kevan Miller over Colin Miller, many Bruins fans assumed that the latter Miller's days would be over in Boston. While that is a possibility, it may not be as straightforward as that.
On one hand, Colin Miller has the highest upside of any Bruins defenseman available in the Expansion Draft. At 24 years old, Miller is still young, and he's shown flashes of brilliance with Boston, particularly in the offensive zone. And while his hockey IQ leaves a bit to be desired, you'd have to imagine his decision-making will get better as he gains experience in the League.
Still, Vegas has the entire League to choose from. So, while Colin Miller may be the best choice to take from Boston, that doesn't necessarily mean that Vegas will want him. The Golden Knights could select all of their defensemen from other teams, making Colin an unnecessary pick.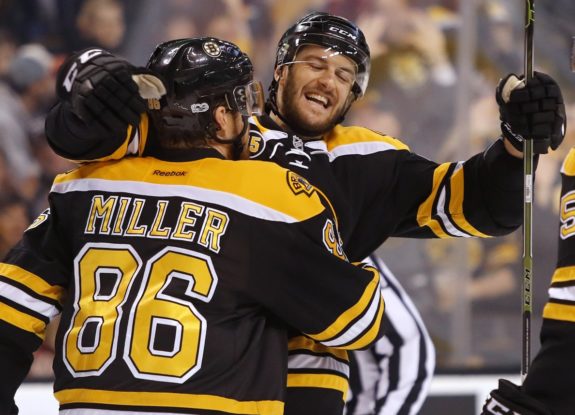 And, of course, there's the possibility that Vegas wants more experience defensively. If they're looking for experience and grit, then Adam McQuaid is a very interesting choice for the Golden Knights. For a team that in all likelihood won't compete for a Stanley Cup for a number of years, selecting the younger Colin Miller seems a more likely possibility than selecting McQuaid, who is already in his prime, but comes down to who Vegas chooses to grab from other teams.
Outside of defenseman, as BSC mentioned, Malcolm Subban is one of the more intriguing choices for Vegas. While there are better goalies available (Marc-Andre Fleury, Peter Mrazek, Philipp Grubauer and Antti Raanta), Subban is the youngest of the bunch. Personally, I'd be a bit surprised is Vegas rolled the dice on Subban, as his track record has been concerning, but goaltenders often take longer to develop, so you never know.
Of course, the Bruins would ideally like Las Vegas to relieve them of Matt Beleskey's $3.8 million cap hit. However, Beleskey's struggles over the past few seasons will mean that Don Sweeney and company would have to do some serious persuading in order to unload Beleskey, and I'm willing to bet that Vegas' asking price will be too large for Sweeney to pull the trigger.
So, while it isn't a lock, my money is on Colin Miller being selected from the Bruins.
Cam's Prediction: Colin Miller
Anthony Pagliarulo
The protected list is exactly as it should be with no bad choices or weird moves. Without any side deals, I think Vegas will look at Beleskey, McQuaid and Miller. Losing McQuaid would be tough, but his time limit in Boston is up soon anyway. Beleskey had a tough year but has something left in the tank.
Obviously, Miller is young and still improving. If the Bruins lose him, it won't be a big deal as I don't see him as the future of the Bruins' blue line. If they want to keep him, I think he will be a future trade piece since Miller has value.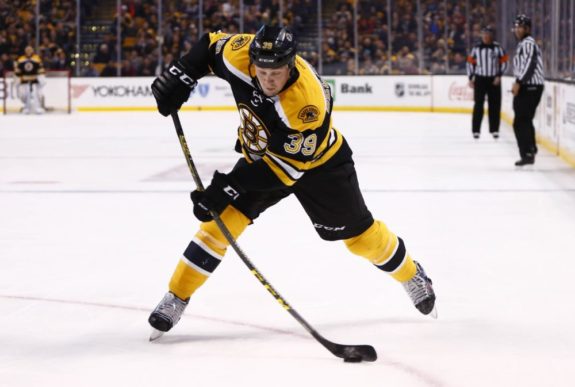 At the end of the day, I will go off the path and predict Sweeney making some kind of deal that results in Matt Beleskey going to Vegas.
APag's Prediction: Matt Beleskey
Drew Johnson
Unless some kind of a trade is announced between Sweeney and Las Vegas on Wednesday, Colin Miller will likely be a Golden Knight next season.
Protecting Kevan Miller was the right move. You can argue Colin isn't as consistent or solid as his counterpart, but it really boils down to one question: Do you see Colin Miller on the B's in two years? If you're watching the organization closely, the answer is no.
Look at Providence. Look at all the guys playing in Junior across the globe in Boston's prospect pool. The fate of the Bruins' blue line is fine. And guys like Zdeno Chara, Colin Miller, Adam McQuaid and even Kevan Miller won't be a part of it for long.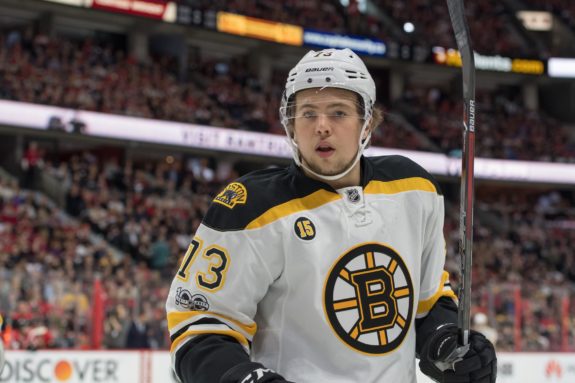 The question is: Who is the best defenseman right now? The Bruins need a defensive core to get them through this awkward phase while their prospects are fleshed out. Jakub Zboril, Jeremy Lauzon, Brandon Carlo, Charlie McAvoy, Krug and another top-four defenseman like Brodin are the future of the blue line.
That reminds me – just because Sweeney didn't land a top-four defenseman before the expansion draft doesn't mean the Bruins don't need one.
Getting back on topic, though the Bruins would be losing Colin Miller for nothing, it's better than losing anyone better. Kevan Miller has already reached his ceiling, Colin Miller hasn't. Who's better now? Kevan Miller. That's why he was protected.
Drew's Prediction: Colin Miller
Chris Gere
The idea that under-the-table deals and bribes would be within the rules for this expansion draft seemed intriguing. However, it's already killed the trade market ahead of Wednesday's selections, and fewer big names will be changing teams than originally expected. What this tells us is that we really don't know who Vegas GM George McPhee is going to select from the Bruins.
The popular answer is Colin Miller. He's young, and he possesses the skating ability and booming slap shot of a potential top-four defenseman and power play quarterback. His defense and mental game are a work in progress, but he would seem like an ideal lottery ticket for a Vegas team building from the ground up.
However, Miller is already 24-years-old. Of course, that is young, but he only has one season before he's an RFA. McPhee might prefer to build through the draft with teenagers rather than decide in one year how big a piece of the Golden Knights' future Miller is going to be.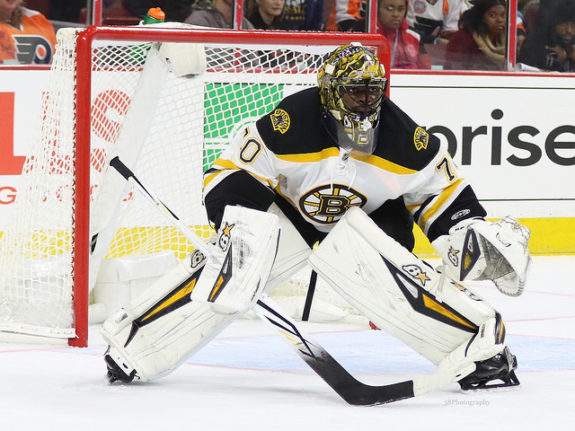 The number of good players left unprotected by teams like the Wild and Ducks shows that McPhee is willing to take draft picks in lieu of selecting specific players. I wouldn't be shocked if Sweeney and McPhee were able to work something out for Vegas to select Subban or Beleskey.
The threat of losing Miller isn't a tremendous amount of leverage for McPhee, so he may not be able to get much from the Bruins. On one hand, this might mean that he would rather select Miller than work out a deal. On the other hand, it could mean that Sweeney may be able to get rid of Beleskey's contract relatively cheaply.
Ultimately, I think a middle ground will be reached where the Knights select Subban and the Bruins surrender a lesser pick than would have been required to unload Beleskey. Subban would provide some of the tantalizing upside that McPhee would covet in Miller, while the Bruins would no longer be losing an NHL piece.
Chris' Prediction: Malcolm Subban