Having a strong goaltender is the most important thing for any NHL franchise. An elite netminder can steal periods, games, and even playoff series for their team. To put it simply, goaltending is oftentimes life and death in the National Hockey League.
As we head into the second-half of the season, the NHL's hottest netminders will duke it out to determine who reigns supreme as the Vezina Trophy winner, given annually to the league's best goaltender. Here's a look at the four backstops who lead the Vezina Trophy discussion at the midway point of the season.
4. Sergei Bobrovsky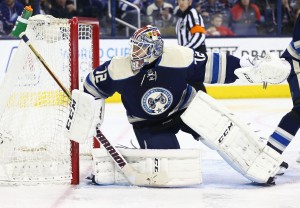 The NHL's winningest goaltender so far this season certainly deserves to be in contention for the Vezina Trophy. Sergei Bobrovsky has been a huge factor in Columbus's surprisingly successful campaign thus far. He currently touts a .931 save percentage (fourth) and an even 2.00 goals-against average (fifth). And, on an interesting note, he's faced the fifth-highest number of shots of any NHL goaltender this season (960).
While wins aren't the most reliable stat out there, they're certainly indicative of the season that Bobrovsky has had. Sure, he's had a very solid Blue Jackets team playing in front of him, but make no mistake, Bobrovsky has been a big part of the Jackets' season so far. If he can climb into the top three in save percentage and goals-against average, the Bobrovsky's case for the Vezina trophy could become very convincing.
[irp]
3. Tuukka Rask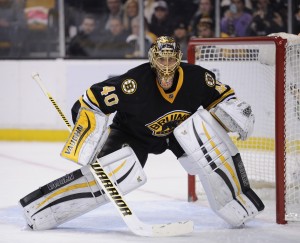 The Boston Bruins have had a remarkably inconsistent season so far. Their one anchor, however, has been Tuukka Rask, whose return to form has easily been Boston's brightest spot this season. After a couple straight seasons with decreasing statistics, there was some speculation about how the 29-year-old netminder would hold up this season. Any questions have quickly been put to rest.
Rask boasts a .926 save percentage (sixth) and 1.95 goals against average (third). He also sits tied for second in the league with five shutouts. While Rask's statistics are certainly solid, it's been his ability to keep Boston in games that really justifies the Finn's Vezina chances. Rask has carried an inconsistent and occasionally uninspiring Bruins team and has kept them in the playoff race through the first half of the season.
Need more convincing? Look at the numbers – the Bruins are 21-9-3 with Rask and 1-9-2 without him. Plain and simple, the Bruins aren't in playoff contention without Rask.
2. Braden Holtby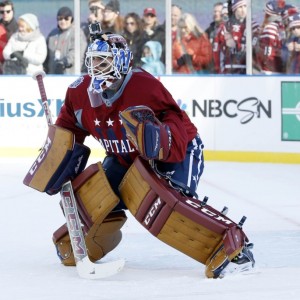 Since breaking into the NHL, Braden Holtby has been a reliable netminder for the Capitals. His performance this season isn't the first time he's been in the Vezina discussion (he won it last season), and it probably won't be his last.
Holtby, who currently leads the NHL with six shutouts, has certainly been posting Vezina-worthy numbers this season. His .933 save percentage is good enough for third in the league (Jimmy Howard sits .001 ahead, but has played only half as many games). He also touts a 1.85 goals-against average, good enough for second in the league.
A solid second half of the season partnered with some continued team success by the Capitals could be plenty to give Holtby his second-straight Vezina Trophy.
[irp]
1. Devan Dubnyk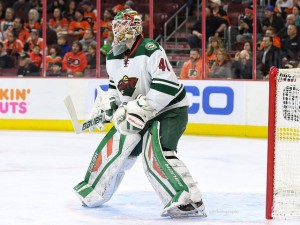 It's wasn't too long ago that Devan Dubnyk was struggling to prove himself as a reliable starting goaltender in the NHL. He wasn't the most consistent netminder in his time with Edmonton, and he was widely overlooked in his short stints with Nashville and Arizona. Then, Minnesota called.
Since coming to the Wild, Dubnyk has established himself as a reliable, and now even Vezina-worthy starting goaltender. He's the obvious favorite as of now for the award, leading the league in both save percentage (.940) and goals-against average (1.77). His five shutouts and 22 wins are both good enough for second in the league.
And, most importantly, Dubnyk has carried the Minnesota Wild. The Wild are primed to make a deep run in the playoffs, with Dubnyk at the helm of the ship. If his second half of the season is anything like the first has been, then he'll almost certainly take home his first Vezina Trophy, and maybe more.