The Islanders won a playoff round this past season for the first time since 1993 and long-time fans have the same feeling they did 23 years ago – cautious optimism.
Just like this offseason, the 1993 offseason was a wild one. The expansion draft took it's toll on the Isles, losing a ton of character in Glenn Healy, Mark Fitzpatrick and former first-round pick Tom Fitzgerald and a few poor trades and acquisitions left them with a new starting goalie in former Conn Smyth winner Ron Hextall and plenty of questions after an injury to star center Pierre Turgeon in the team's series with the Washington Capitals. While they managed to ultimately squeak into the playoffs, they were swept and embarrassingly outplayed against a Rangers team that went on to win its first Stanley Cup since 1940.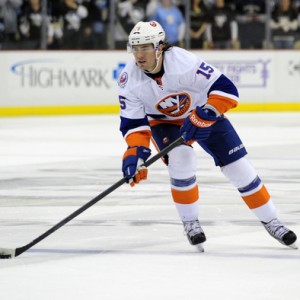 Although the Islanders lost Matt Martin, Frans Nielsen and Kyle Okposo via free agency this offseason, they quickly added Jason Chimera, Andrew Ladd and P.A. Parenteau. While some Islanders fans feel the team isn't better than they were just a few weeks ago, here are five reasons why the 2016-17 Isles won't suffer the same fate as the 1994 team.
While Turgeon may arguably be the best playmaker to ever skate for the Islanders, his lack of intestinal fortitude has been well-documented in the past. He was a finesse player and wasn't going to drop the gloves or get gritty, ever. While JT is never going to be Mick Vukota and isn't the dynamic passer Turgeon was, he's not scared to put the team on his shoulders and fight in the corners and lead by example. Sadly, that was something Turgeon never did on the ice.
Islanders Defense is Much Better
Although the Islanders lack the offensive punch of the '94 team that boasted Turgeon, Steve Thomas, Derek King, Benoit Hogue and Ray Ferraro, they have much more depth at D. While Johnny Boychuk, Nick Leddy and Travis Hamonic match up quite nicely with Vladimir Malakov, Darius Kasparaitis and Uwe Krupp, the Isles of today have more depth. Nothing against Rich Pilon, Tom Kurvers, Dean Chynoweth, Dennis Vaske or Scott Lachance, but Calvin DeHaan, Thomas Hickey, Ryan Pulock, Adam Pelech and Scott Mayfield are more multifaceted and give the Isles coaching staff much more options.
Islanders Goaltending is Much More Balanced and Less Emotional
Although he won 27 games in '94, Hextall was a mess that season for the Islanders, often misplaying the puck and, of course, getting into his share of fights and nonsense. While it may have reminded some Islander fans of legend Billy Smith, Hextall was far from the clutch goalie Smitty was. It wasn't a great environment for a talented rookie goaltender, Jamie McLennan, either. Whether it's Jaroslav Halak and the seemingly always calm Thomas Greiss or Greiss and J.F. Berube, the Isles are in a much better place in net.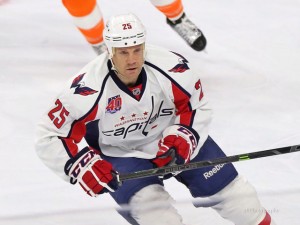 They are Younger
There are no Keith Actons on this team or journeymen the likes of Bob McGill looking for a place to squeeze out a few more seasons. And even the Isles elder statesman, Jason Chimera, at 37, is still one of the fastest players in the NHL.
Team has Championship Experience
While Islanders then-captain Patrick Flatley and Hextall played in their share of playoff games and many of the players from the '93 team were on the '94 team, the addition of Andrew Ladd and the presence of Leddy and Boychuk give the current-day Isles plenty of players that have Stanley Cup experience and know what it takes to win.